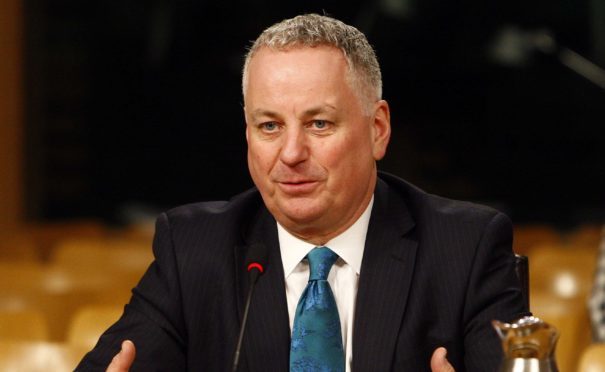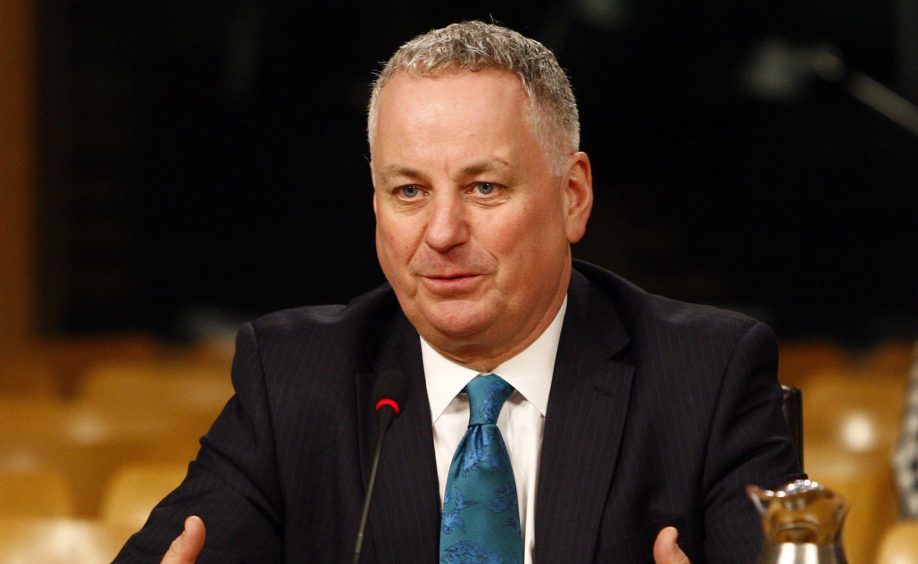 Pride and partisan politics should be set aside between Holyrood and Westminster to 'build back better' from the devastating socio-economic impacts of Covid-19.
That's the view of former Labour First Minister Jack McConnell who called for "better coordination and communication" between the two governments to help the Scottish economy, businesses and families, and, in particular, he called for a joint initiative to tackle the scourge of child poverty.
The comment was made on Thursday evening as Lord McConnell, now Baron McConnell of Glenscorrodale, gave an online Donald Dewar Memorial Lecture in conjunction with Glasgow University to mark the 20th anniversary this Sunday of the death of Scotland's first First Minister Donald Dewar.
Lord McConnell recalled how on October 11, 2000, the then Prime Minister Tony Blair said Donald Dewar's passing would "leave a vacuum in our national life and the lives of many people which will be difficult to fill."
Describing Mr Dewar as a "much loved friend across the political spectrum" and a "giant of a man", Mr McConnell, who was appointed Holyrood's first finance minister, recalled how from the very start of the new Scottish Parliament in 1999, Donald Dewar's commitment to social justice drove the agenda of the devolved government.
Policies, he said, made a real difference to the level of child poverty in Glasgow and across Scotland.
Unfortunately, he said, child poverty has now steadily increased since the year before the independence referendum, with annual increases now resulting in one quarter of children in Scotland living in relative poverty.
"As we reflect in this year of the Covid lockdowns and the pandemic, at the state of child poverty in Scotland today, it is not hard to conclude that the problems exposed by the lockdown have demonstrated wider problems in the national effort to help families and children climb out of the constraints of poverty," said Lord McConnell.
"It is beyond doubt that the problems that we are already developing in the Scottish education system have been exacerbated by a lockdown where the poorest children appear to have missed out.
"It is beyond doubt that the restrictions on normal day to day hospital and health services will have a lasting impact on those who can't afford to go private, exacerbating recent problems in our Scottish NHS.
"And, just as we were starting to recover from the financial crisis of 2008 and the austerity of the early years of this decade, those with the least seem destined to pay the most for the economic turndown that will follow the lockdown."
Lord McConnell said "one of the most surprising realities of the last few months" has been the apparent lack of regular communication and coordination between Scotland's two governments and Edinburgh and London.
He added: "I cannot imagine a situation where Donald would have tolerated weeks or months going by without direct one to one communication with the Prime Minister and some attempt at joint communication to reinforce the health messages.
"Six months on there are lessons to be learned in tackling the pandemic in Edinburgh and in London. But there is also a huge job to be done to build back better and to help the economy, our businesses and families recover.
"Surely this demands better coordination and communication between these two governments?
"In particular, in order to tackle rising child poverty, then pride and partisan politics should be set aside and the two governments should come together in a concerted effort to take the radical economic and social measures that will see child poverty reduced in Scotland again."
• For more reflections on the 20th anniversary of Donald Dewar's death, see Saturday's Courier.