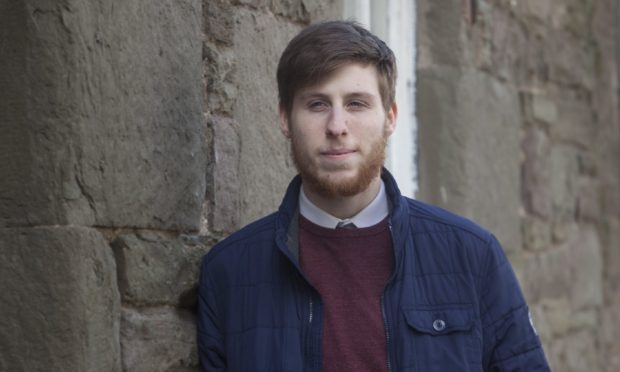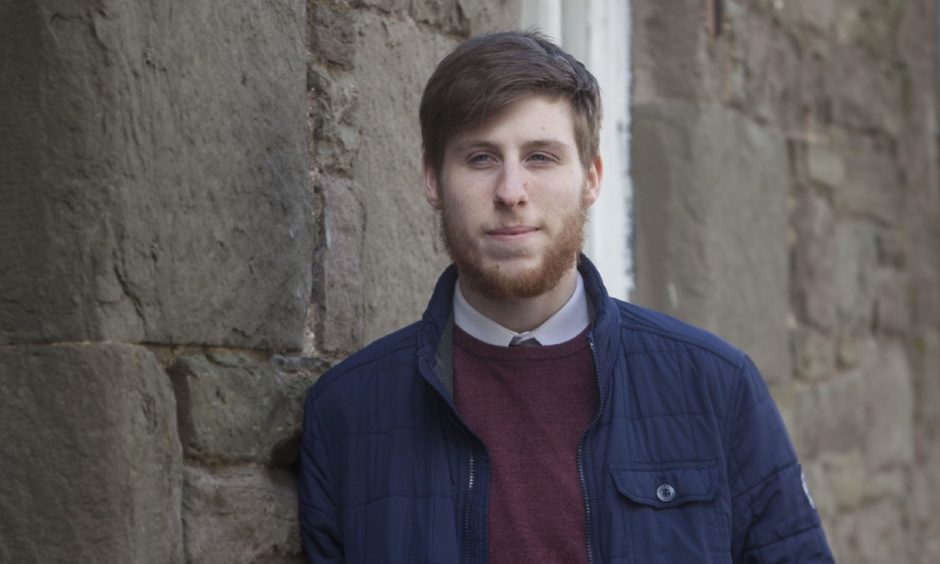 Within just a few years, Ben Lawrie went from being his school's "trouble-maker" to now being celebrated as an "inspiration".

It was a dramatic transformation for someone who had shown little interest in politics while growing up in Monifieth, but who would soon become his region's youngest councillor.
"I was always a bit of a trouble-maker at school. My grades were pretty average," he said.
"I was never really interested in politics all the way through school, I always thought it was a bit boring.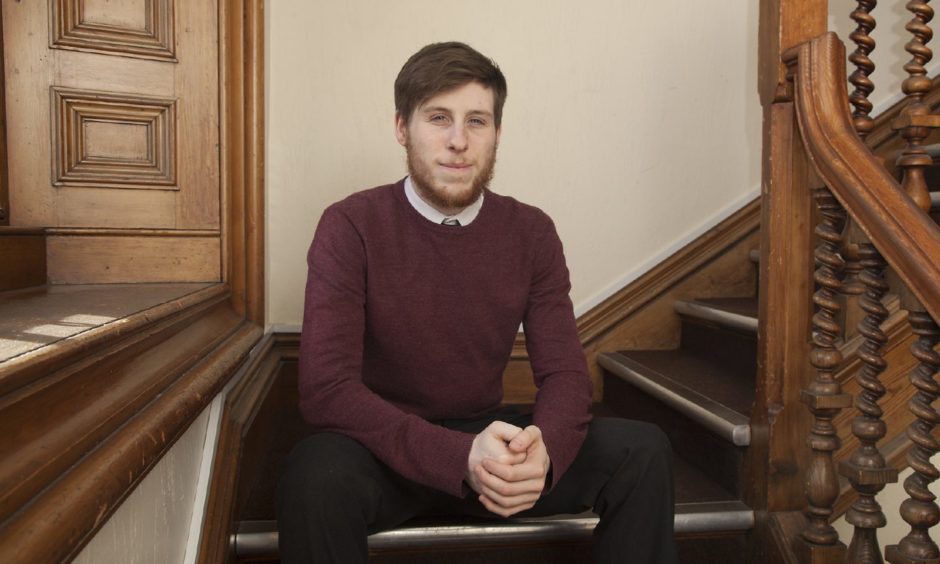 "But I was always interested in psychology and mental health, and I went to Dundee and Angus College to do social sciences because that was a course that involved psychology modules.
"And one of the modules I had to do as part of that was politics, and I was pretty bummed out about it at first, thinking it was going to be pretty dry.
"And it was pretty much through my lecturer and through doing that politics module at college I realised just how much of our lives and our quality of life is affected by politics."
It was also during his time at the college that Mr Lawrie first became drawn to the Liberal Democrats, despite the party going through a turbulent time as a junior partner in a Westminster coalition with the Conservatives.
"I learned about all the different ideologies – liberalism, conservatism, socialism – and liberalism just sounded like it made sense to me," he said.
Raising awareness on mental health
"So I just went and found the Liberal Party in 2013, at a time when no-one else probably was joining, mid-coalition."
His involvement in politics coincided with a difficult period for Mr Lawrie, who has spoken publicly about his struggles with depression and anxiety in the past.
"It was around this time in 2013 that I had a lot of struggles and had a suicide attempt, and I saw a lot of issues with mental health then, very long waiting times and it was very difficult to get support," he said.
"And I saw politics as a way of addressing that, getting that funding for mental health services, and to sort of raise awareness."
Since then, Mr Lawrie has campaigned on mental health issues, impressing senior figures in Scottish politics in the process.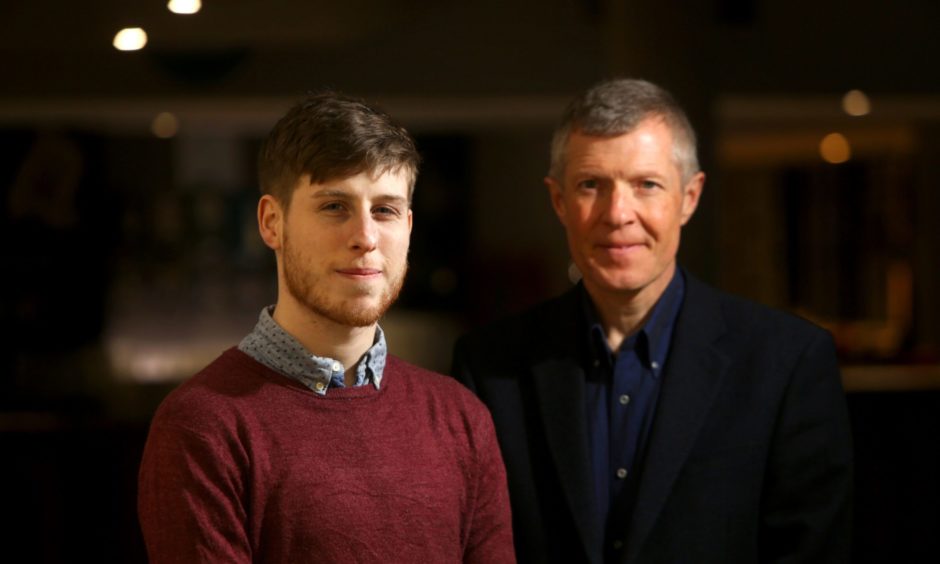 Scottish Lib Dem leader Willie Rennie said: "Ben Lawrie is an excellent young councillor for whom I have great hopes for the future.
"His work on mental health and his sterling work in his local community is an inspiration to me and so many others."
Student and local councillor
While studying for a degree in international relations at St Andrews University, Mr Lawrie successfully stood for the council in 2017, aged just 22.
The Liberal Democrat member for Monifieth and Sidlaw hoped to be able to enact almost instant change through collaboration with colleagues.
But he has learnt over the last three years that the process is often more complicated in reality.
"It has been an absolute honour, and I love it and I don't regret it one bit, but it has been stressful at times. It has been frustrating at times," he said.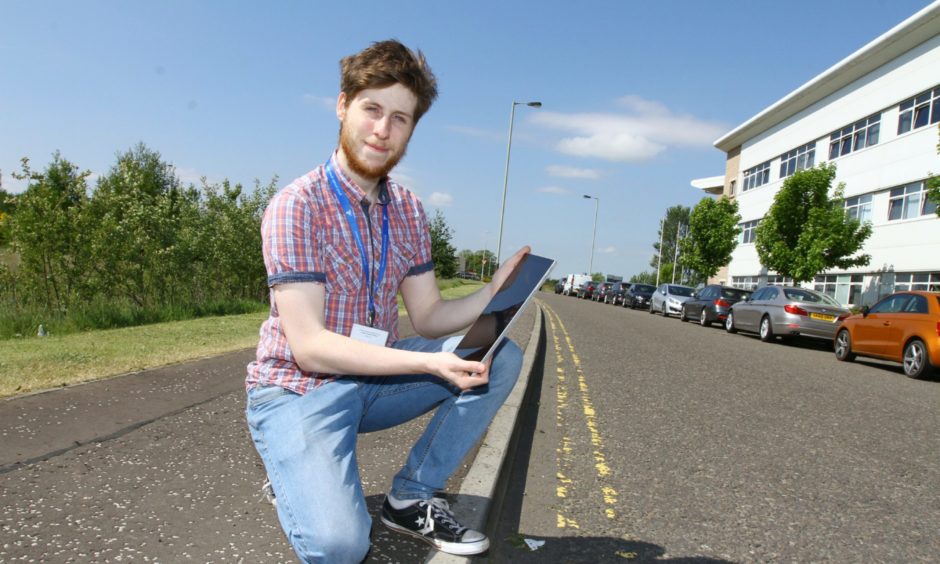 "I think you don't really know how these things work before you get involved.
"You have an idea, 'I want to make all these changes and these are the levers of power'.
"But actually councils are a lot more like a big cargo ship. It takes a very long time to change direction and turn them around.
"I also did believe I could just go in, be kind and non-confrontational, and just work together with people on the things we agree on, and put our differences aside on the things we don't agree on.
"But I think politics is a lot more cut-throat than that. I was certainly very naive before I got elected."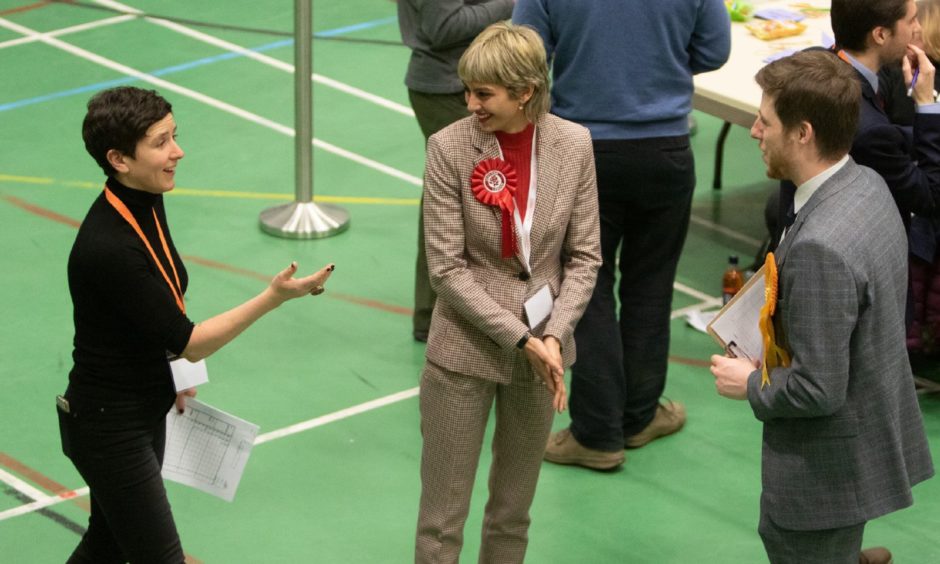 At home at hustings
Last year Mr Lawrie was the Lib Dem candidate in Angus at the Westminster election, where he nearly doubled the party's vote at the contest compared to 2017, while leap-frogging Labour into third.
He now hopes to stand again at next year's Holyrood election in the Angus South seat, and on the north-east list.
"It was never a seat that we were going to win but I also wouldn't want to run in a seat which I didn't have a link to, because I really do believe in localism and people from communities are the best-placed people to make decisions in communities," he said of the December poll.
"It was quite enjoyable. I really enjoyed the debates and hustings. I definitely would go again."
---