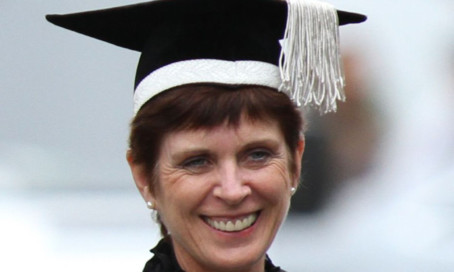 The University of St Andrews is to honour its former principal during graduation ceremonies next month.
Professor Louise Richardson is among nine distinguished figures from the worlds of science, literature and academia who will be awarded honorary degrees.
Novelist and screenwriter Neil Gaiman, whose work includes comic book series The Sandman, American Gods and Coraline, will also be presented.
Others to become honorary graduands will be Professor Herman Van Rompuy, Professor Rita Colwell, Professor Jean Beggs, Professor John Dudley, Professor Emma Rothschild, Professor Sir Geoffrey Lloyd and Professor Peter Sarnak.
The university's recently retired Bedellus John Jardine will be awarded the University Medal.
Mrs Richardson became the university's 10th principal and vice chancellor and the first woman to hold the post in January 2009.
She left in December, last year, to become vice-chancellor of Oxford University.
The graduation ceremonies will be held from June 21 to 24 in the Younger Hall.