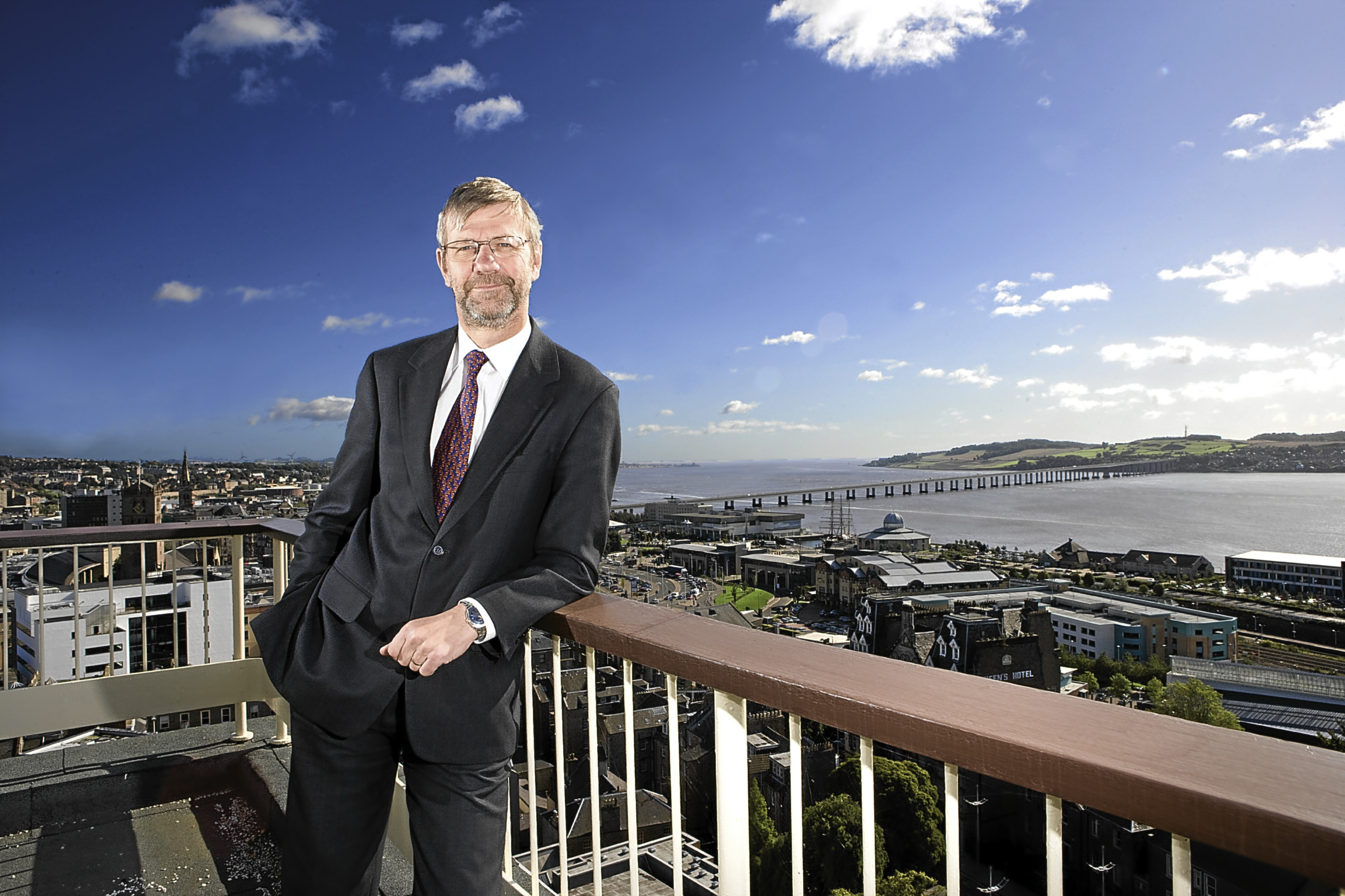 A Vote Leave claim that the future of Dundee's universities would be at risk by the UK staying in the EU has been branded "ludicrous" by one of the city's principals.
Prof Sir Pete Downes, who is also Dundee's Vice-Chancellor, reacted furiously to the official campaign's suggestion and said it is Brexit that would be "disastrous" for higher education in Scotland.
Scottish Vote Leave said Scotland spends £87m on free university tuition for EU students that could be spent on reversing higher education cuts and offering more places to home-grown talent.
It quoted the figure as it warned the "future of Dundee and Abertay universities were at stake if we vote to remain in the EU".
Prof Sir Pete said: "The suggestion that a Remain vote would put the future of this university at stake is absolutely ludicrous.
"On the contrary, Brexit would be disastrous for Scotland's universities. Scotland is committed to a future based upon a knowledge-led economy and this depends upon access to global talent."
He said the financial challenges they face have "arisen due to a combination of factors, none of which are related to EU membership".
The SNP decision to scrap tuition fees for Scotland-domiciled students means the Scottish taxpayer pays for EU students wanting to study here.
That is because it is illegal to discriminate against citizens of other member states.
The pro-Brexit Conservative Ross Thomson, who is a North East MSP, said: "These students compete for the same places as Scottish applicants and it is a huge strain on university budgets."
Mr Thomson added: "Dundee University faces a £10m cut and staff are facing compulsory redundancies. If we left the EU we could reverse these cuts and stop redundancies."
The Leave campaign's £87m figure is based on the cost of covering EU students' tuition fees through the Students Awards Agency Scotland and how much the Scottish Funding Council hands in teaching grants to universities in proportion to the number of EU students studying here.
A spokesman for Abertay University said Scottish students are also entitled to free tuition in other EU countries. He added: "Furthermore, EU students bring different perspectives and cultural outlooks that enrich the learning experience for our Scottish students."
Shona Robison, the Dundee East MSP, said the Leave claims are "desperate nonsense" and added: "EU students' contribution to the city is fantastic."
Meanwhile, Vote Leave said that staying in the EU could cost the NHS in Scotland more than £600 million a year by 2030 because of the number of immigrants coming here.
The Remain camp said that is "simply wrong" and the NHS needs EU workers to function.
Earlier, Scottish Labour claimed the block grant could be cut by up to £2.3 billion by 2019/20 if the UK leaves the bloc.