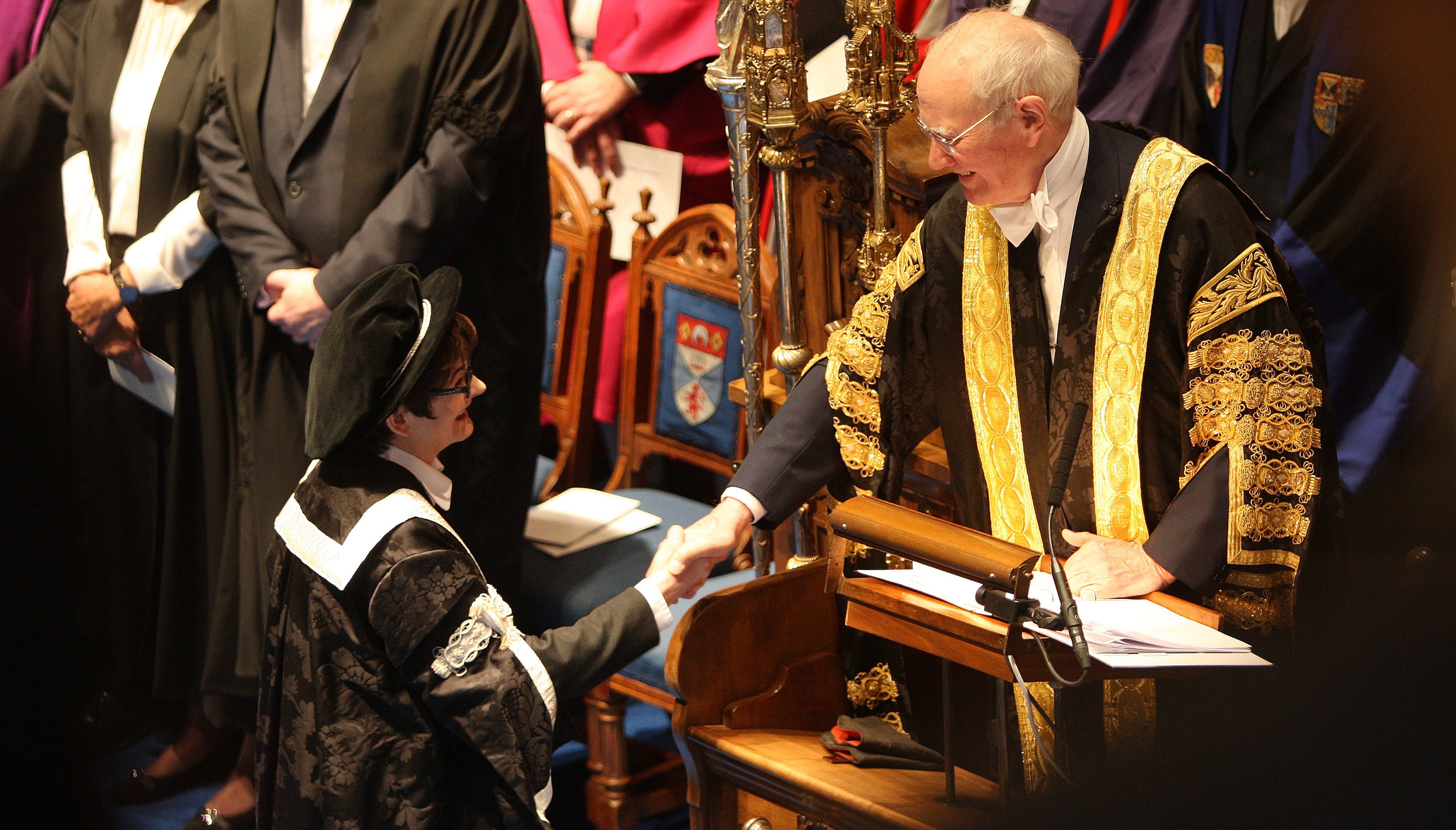 The newly-installed principal and vice-chancellor of St Andrews University has promised that it will play a leading role in public debate during Brexit negotiations.
Professor Sally Mapstone warned that any weakening of the intellectual, cultural and political contact and collaboration with the EU would lead to "an impoverishment way beyond the financial" during her installation address in the Younger Hall – describing the university's relationship with Europe as "fundamental" to the institution's origins.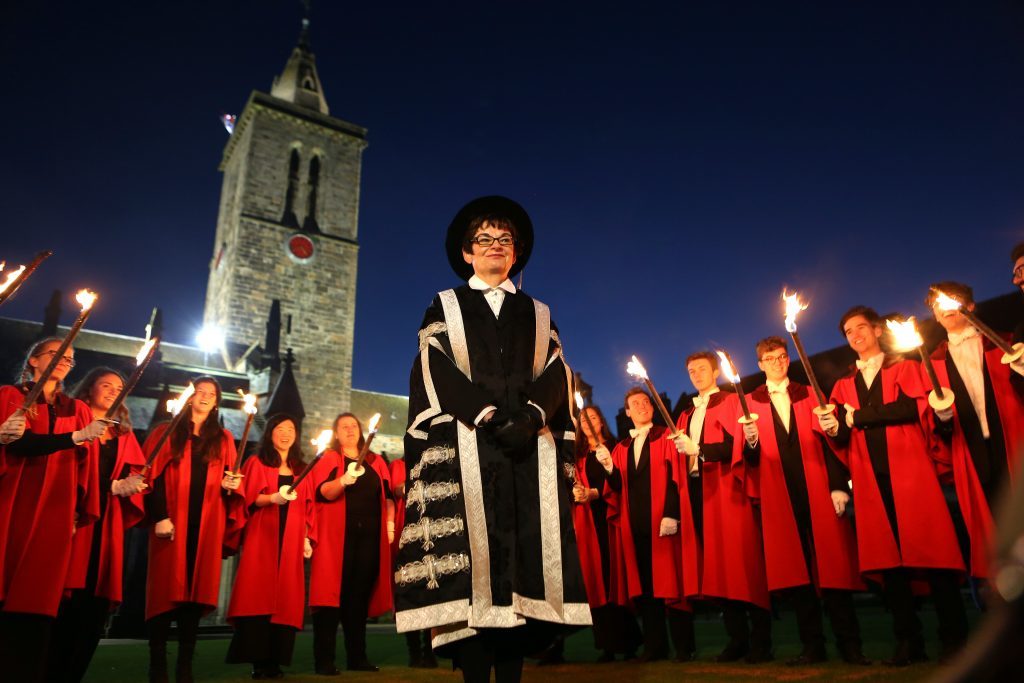 Professor Mapstone also pledged to defend the freedom of international students to live and study here.
Professor Mapstone, 58, who had been pro-vice-chancellor for education at Oxford University, made the comments as she formally succeeded Professor Louise Richardson during a 70-minute ceremony, becoming the university's 11th principal and vice-chancellor and second successive female leader.
The event was followed by a torch-lit academic procession down North Street into St Salvator's Quadrangle, with students, staff and other supporters of the university getting their chance to share in the festivities.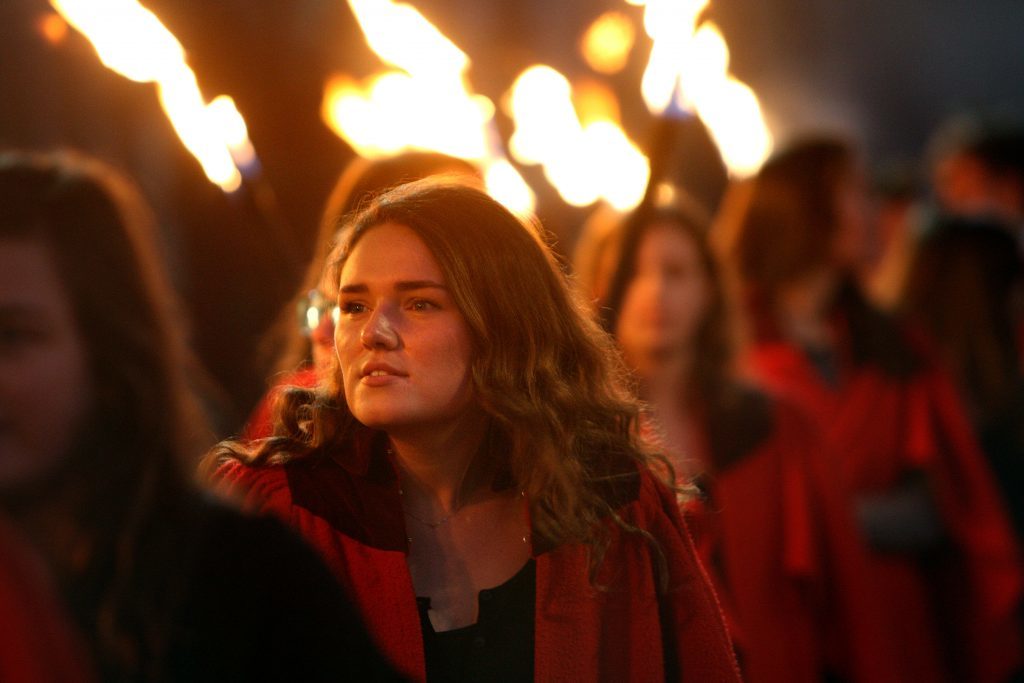 During her address, Professor Mapstone said: "As I speak to you against the dramatic background of a world politics that shifts around us on almost a daily basis, there is still much to argue for within the Brexit negotiations in the key areas of staff and student mobility; research funding; and fee status.
"There is also a profound case to be made in relation to international students as a whole: that St Andrews, in Fife, is a beacon for a wonderfully international student body in which nearly half of our students come from well over 100 different countries is something that we celebrate.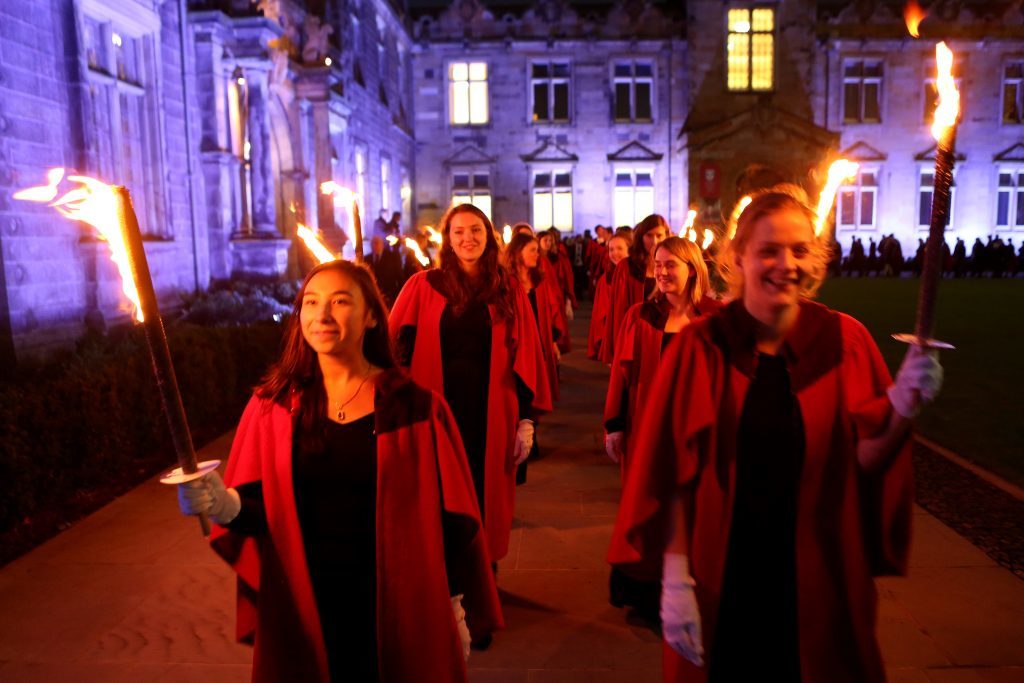 "All our students become global ambassadors for the university, and for UK higher education as a result of their experiences here.
"When there is good evidence that international students contribute profoundly to our cultural mix and our economy, current suggestions that those numbers could be reduced seem perverse in the extreme."
Professor Mapstone was speaking against a backdrop in which some 21% of St Andrews research funding has come from the EU, with European Research Council sources accounting for about 50% of the University's current portfolio.
Thirty-one percent of research staff and 22% of the university's academic staff are also from European countries.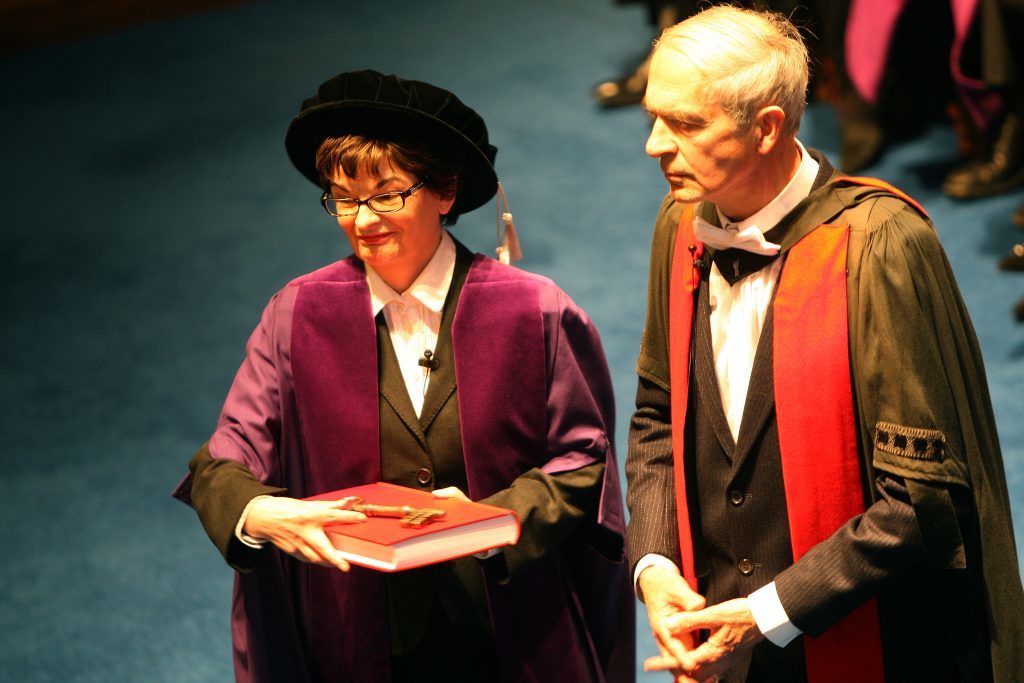 Professor Mapstone cited the uncertainties of Brexit and governance changes in higher education across the UK as reasons why she will explore "all credible funding options" for St Andrews as it tries to plan for the future.
"As a university, approximately 18% of St Andrews' funding, outside research funding, is provided from the Scottish Government," she noted.
"We are grateful for that funding, and entirely accept our accountability in terms of it, but that figure, the uncertainties of Brexit, and the ongoing governance changes in higher education across the UK, must raise questions about the funding model for this university over the next decades.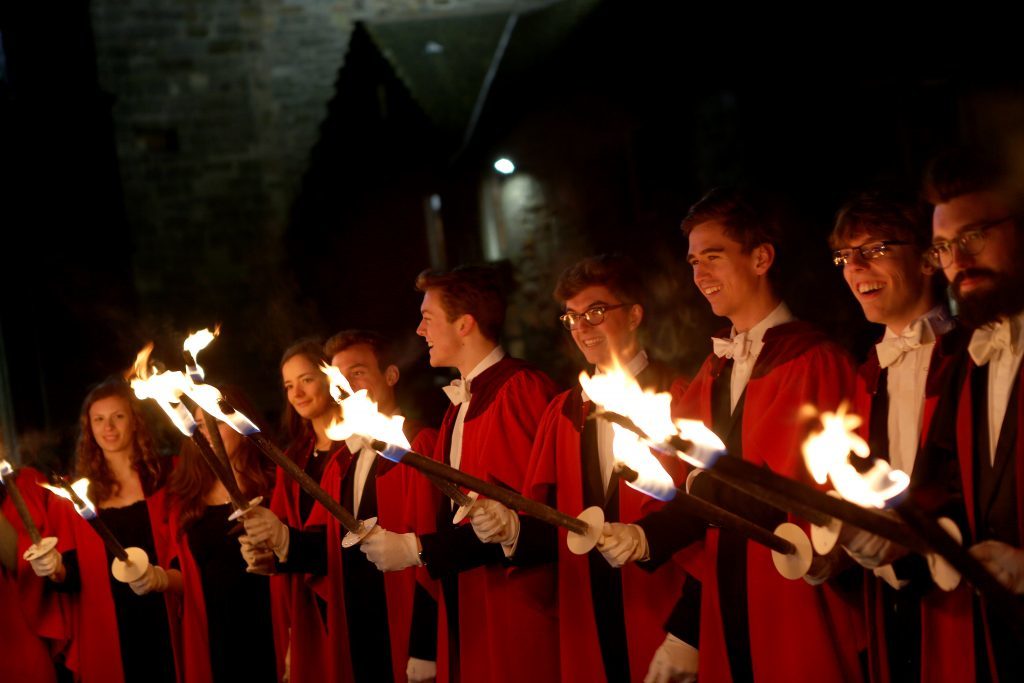 "As your principal I see it as my responsibility to explore all the credible funding options that are available to us. I also intend to build on the remarkable legacy of my predecessor, Professor Louise Richardson, in continuing, with our colleagues in the development office, and with the engagement of our staff, students and alumni, to fund-raise to build the university's endowment and to secure scholarships, posts and key capital projects."
Inclusivity and diversity will be at the heart of her decision-making, Professor Mapstone continued, signalling that St Andrews could yet do more to attract and support students from disadvantaged and non-traditional university backgrounds.
With that in mind, she revealed that she has sanctioned investment in a new university nursery which will open in February with 40 places available to children of staff and student parents.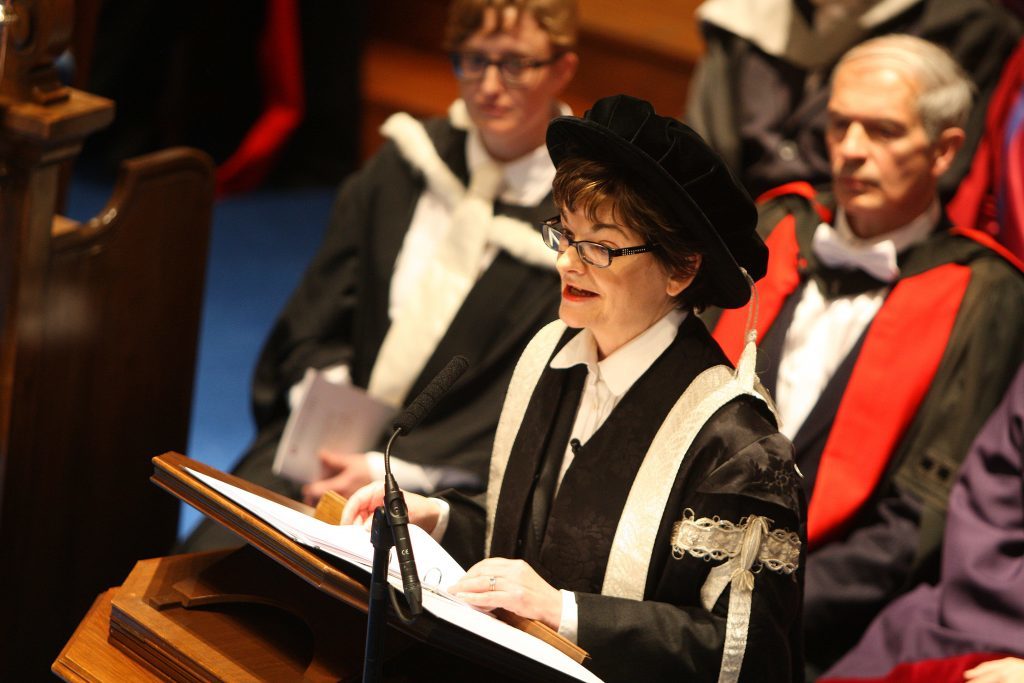 The long-term plan is to offer places to children of parents outwith the university.
"We must become more clearly inclusive," Professor Mapstone stressed.
"This is not something around the edges of what we are as a university, it is central to how we are, and to how we attract the best and the brightest to us at all levels, and how we retain them."
She was formally installed as principal by Professor Kenneth Falconer, a senior member of Senate, and installed as vice-chancellor by Lord Campbell of Pittenweem.
Other speakers include rector Catherine Stihler, and Ruth Hunt, the CEO of Stonewall, who gave the congratulatory address.