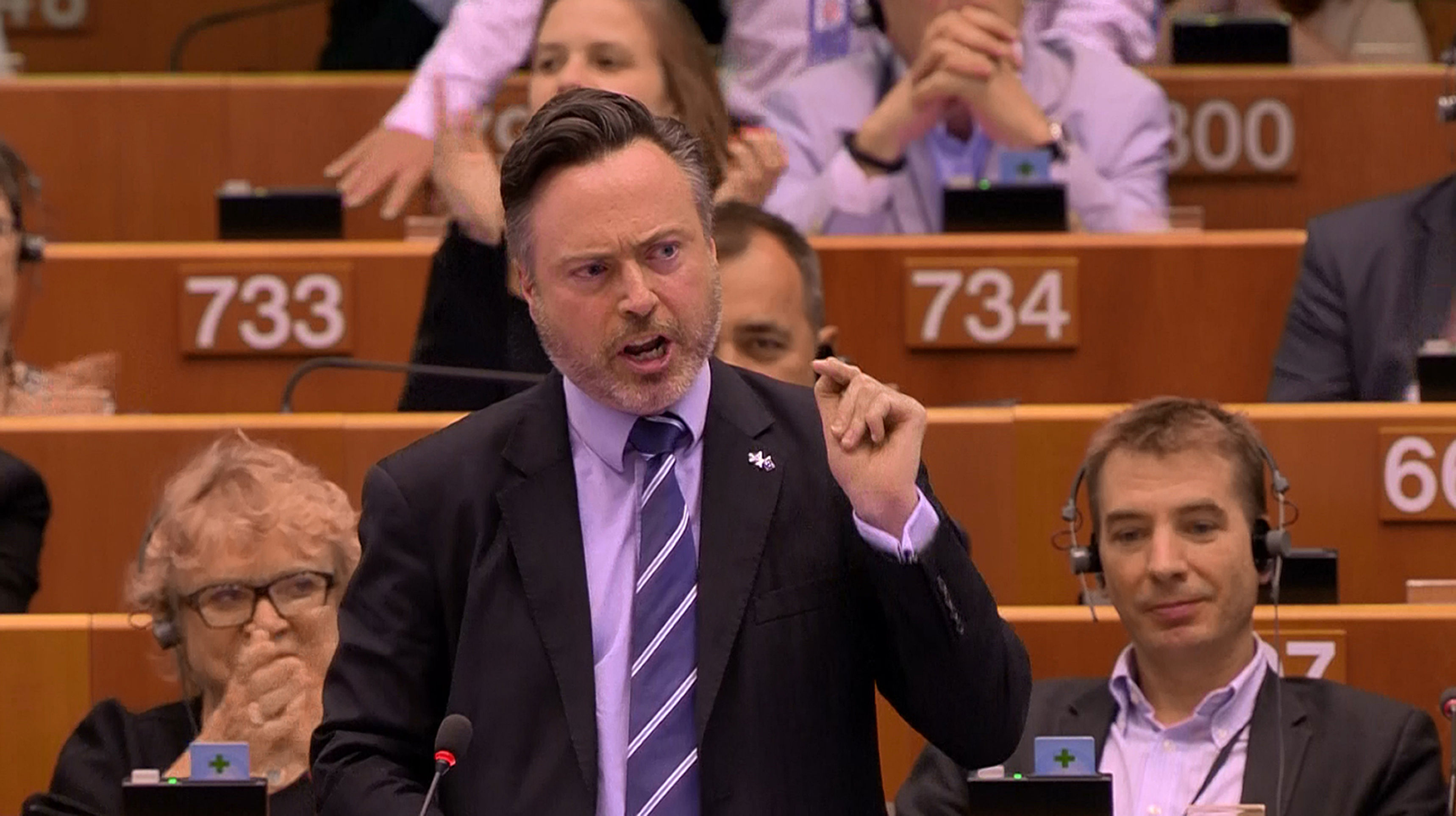 Prestigious jobs at Dundee University could be in danger following Britain's departure from the EU, new figures show.
A total of 175 positions at the institution are either fully or partially funded by money from the European Union, including more than 20 PhD students currently developing cancer and Alzheimer's drugs.
The figures, obtained by The Courier, also show millions of pounds are sent from Brussels each year to support research programmes in the city.
Scottish MEP Alyn Smith said the figures proved Brexit would be an "unmitigated disaster" without urgent action from the UK Government.
A spokesman for Dundee University said the institution is monitoring the situation.
Three jobs at Abertay University also rely on EU cash.
Concerns have been raised as it emerged scores of jobs at Dundee's universities are directly tied to EU funding.
An investigation by The Courier has revealed 175 jobs are fully or partially supported by European Union grants.
The city also receives millions of pounds in support for cutting edge studies at Dundee University, including 23 PhD students who work to develop new drugs tackling cancer and Alzheimer's.
A total of 100 staff members at Dundee University, including the Marie Curie Fellowship PhDs, are fully reliant on cash from Brussels.
A further 75 positions are partially supported by EU funding.
Councillor Fraser Macpherson, whose ward includes Dundee University, said it was vital both the UK and Scottish Governments worked together to commit to continued funding after Brexit.
He added: "I don't think there was any doubt following the vote on the 23 June last year that this sort of issue would manifest itself.
"Assurances need to be given, particularly by Westminster but also, where appropriate, the Scottish Government.
"I think there is a real need on the part of both Governments that continual funding will come from a different source."
Abertay University currently employs two staff members fully funded by the EU, with one other partially funded.
However, it is understood their roles are directly tied to specific projects which will run their course regardless of Brexit.
No Abertay PhD positions receive cash from the European coffers.
The university data was obtained by The Courier under Freedom of Information legislation.
SNP MEP Alyn Smith commented: "These figures prove just what is at stake – Brexit will be an unmitigated disaster unless we see some sense emerge from the UK government.
"It is perfectly possible for the UK government to reassure researchers from elsewhere in the EU that their home in Scotland is safe, and that Scotland could remain within the EU funded programmes even if Brexit happens.
"That they are using people and these programmes as bargaining chips is a disgrace."
The UK Government's white paper on Brexit says the Treasury will underwrite the payment of EU awards for science research even when specific projects continue beyond the date of the UK's departure from the bloc.
Chancellor Philip Hammond has previously suggested the process could take up to six years to leave the EU as the terms would have to be agreed by 27 national parliaments.
As previously reported in The Courier, around 10% of Dundee University's research income is provided by Brussels, totalling £8.4 million in 2015/16, with a further £4 million in 2016/17 so far.
In comparison, Abertay has received £170,000 so far this year, up from £3,000 in 2015/16.
A spokesperson for Dundee University said: "Obviously it is a changing landscape at present but the future may be one where there will be new opportunities for highly-rated research universities such as ourselves.
"We will continue to monitor how changes to Britain's relationship with Europe may affect staff and students."
A spokesman for Abertay University added: "We can confirm that three research positions are tied to fixed terms contracts relating to a £170,000 EU funding grant.
"The university's research position does not depend on EU funding."