The often-bizarre faces we pull in response to disgusting food will be the focus of new analysis at Abertay University.
Researchers are investigating how facial movements and expressions can be used to gauge the likeability of new health food products.
Carried out in the University's new £3.5m state-of-the art science labs, which opened earlier this summer, the project will seek to develop a  tool that can show the link between a person's facial reaction and the sensory stimulus that provoked the change.
In the long term, the research could hold the key to producing a new range of health foods designed to be more appealing to the general population.
Dr John Grigor, of Abertay's Division of Food and Drink, said: "We have all pulled a face when we taste, see or smell something unpleasant.
"This project aims to discover more about how that sensory relationship with food works with a view to potentially finding ways to make healthy foods more appealing."
Despite the increase in general knowledge about how to select a healthy diet, some people still consistently make unhealthy food choices.
In addition, the food industry has high failure rate in terms of new health food product launches.
Therefore, understanding the relationship between how people rate foods in terms of their sensory characteristics and how these ratings relate to "liking" is a key part of optimising the new product development process.
As of yet no formal technique has been developed and validated which can reliably predict this relationship.
A funded Master by Research studentship is available to assist progress, including a tax-free stipend of £14,553 a year, paid tuition fees and a generous study package with travel budget and training.
The project will uniquely combine real-time eating and physiological measures of subjects, whilst observing sensory and facial responses.
Earlier this month Abertay's Division of Food and Drink was ranked top in Scotland and 9th in the UK in the Guardian Good University Guide.
Opinion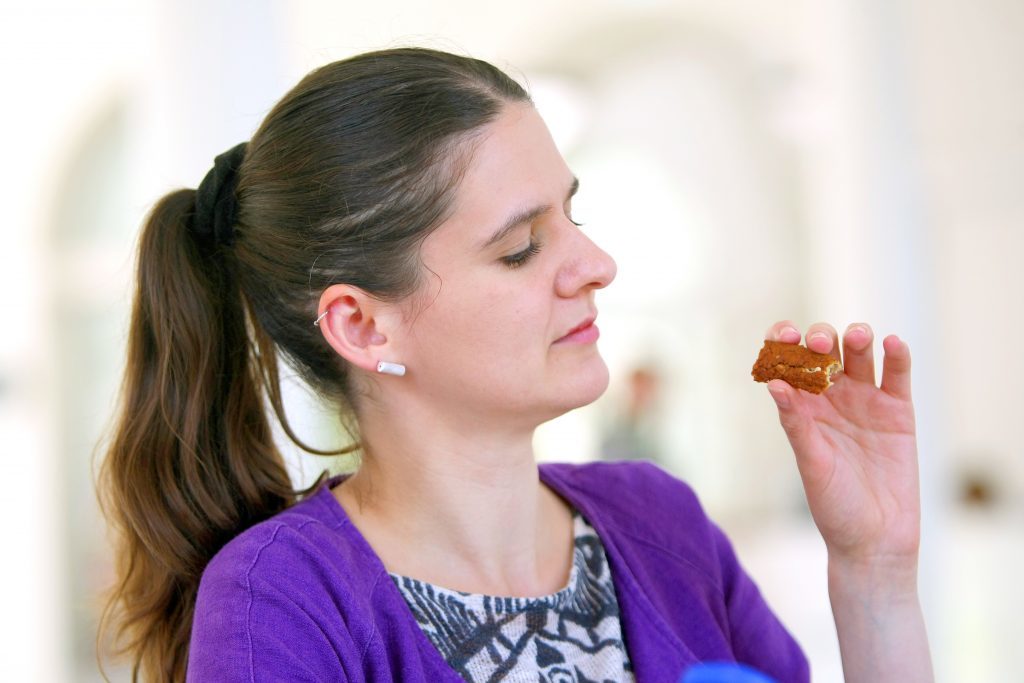 I've always been a fussy eater, picking celery out of salads (too bitter), peeling the skin off chicken (too goosepimply) or feeling traumatised by soggy cereal (just wrong).
So when I was asked to sample some health foods with odd texture and unusual taste, I expected to make some unflattering faces.
In an admittedly less scientific experiment than the Abertay University study, my colleagues got me to try smoked tofu, beetroot juice and a vegan nutritional shake in a bid to record – and laugh at – my reactions.
First up was the shake, whose packaging promised a "great taste", namely vanilla.
As I took a sip I could indeed taste the vanilla, plus something else that was reminiscent of herbs or some other kind of plant.
I did frown at first as the taste was unfamiliar, but it's the kind of thing I could start to like if I were to drink it regularly.
Next I tried the beetroot juice, with perhaps predictable results seeing as I dislike beetroot in general.
It had a strong, sickly taste that made me scrunch up my face.
I definitely won't be trying that one again.
Lastly I took a bite out of the smoked tofu, which didn't look very appealing in the packaging – it was brown and lumpy, so I was sure I'd hate the texture.
However it was much better than I expected, a bit similar to a smoked cheese, which would be quite good in salads or sandwiches.
Overall I'd say I could get used to the foods I tried – except the beetroot juice – but they wouldn't be my first choice if other alternatives are available.