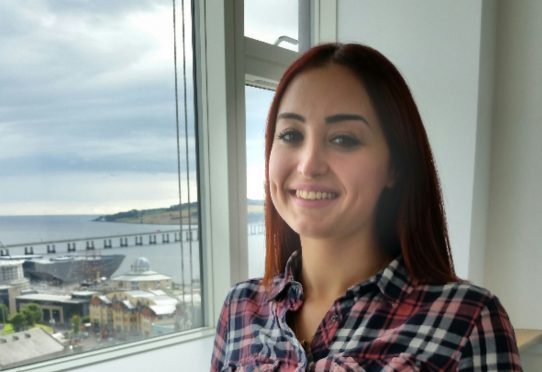 Syrian student Zena Ali was so homesick that she failed her first year exams.
But that didn't stop her from bouncing back and going on to graduate from Dundee University.
At one point, Zena thought she might have to give up her dream human clinical embryology masters degree due to her feelings of loneliness and isolation.
She said: "I felt so lonely, low and depressed and I couldn't concentrate.
"I felt so embarrassed when I failed a module that it made me feel more isolated so my symptoms got worse.
"In the holidays I was lucky enough to have a break back home. That gave me strength and helped so much.
"Now I know that if I had had the courage to share my feelings early on, and perhaps join a university society or volunteer group, I might have recovered sooner.
"We need to somehow fill the gap of separation from our families. Now I feel I can do anything."
Zena will graduate today and intends to return to Syria to put her new skills to use.