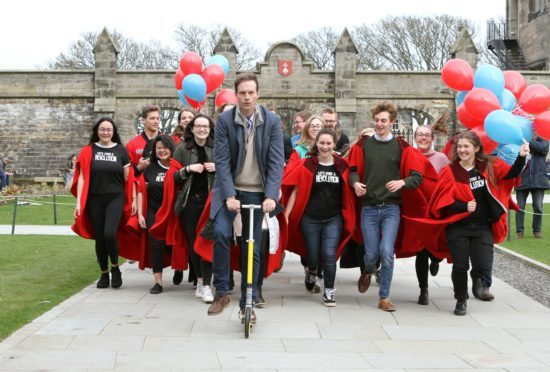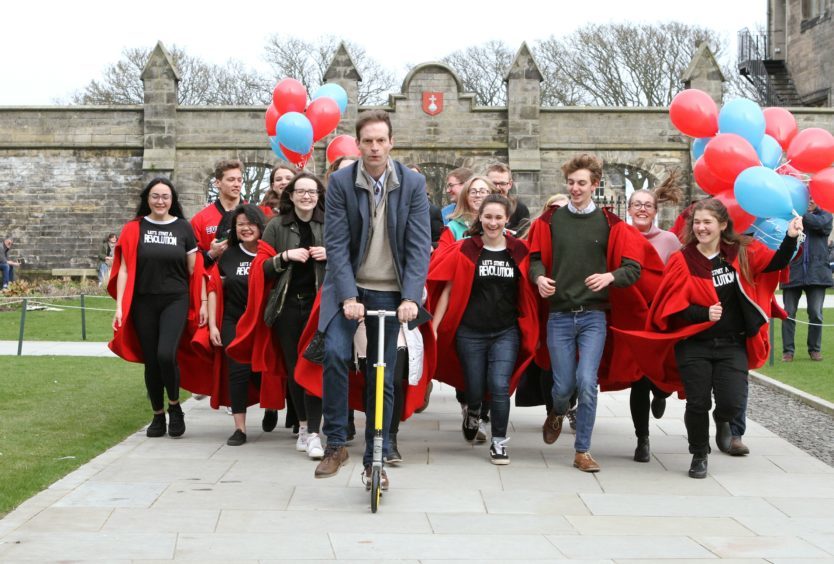 Thousands of people are expected to throng the streets of St Andrews on Saturday for the annual Kate Kennedy spring procession.
The parade will see St Andrews University students and staff dress up as more than 100 characters from the history of the town and Scotland.
Riding in a daffodil-festooned carriage will be the central character, Lady Katharine Kennedy, the widely adored niece of St Salvator's College founder Bishop Kennedy.
The identity of the student who plays her will remain a closely-guarded secret until the parade sets off from St Salvator's Quadrangle in North Street at 2pm to make its way round the town centre.
Also portrayed will be John Knox, Mary Queen of Scots, Archbishop Sharp and the highwaymen who murdered him.
Other characters include former rectors Rudyard Kipling and John Cleese, as well as Sir Charles Erskine of Cambo.
The spectacle will be the third traditional event for the university in a week, coming a day after newly-elected rector Srdja Popovic was formally installed.
The 45-year-old, who took part in the yearly "student drag" on Wednesday, was elected by the students and in addition to being President of the University Court, the highest governing body of the University, he will play an informal pastoral role for students.
Mr Popovic took up his three-year term in November but the formal installation took place in the Younger Hall on Friday.
He is the founder and executive director of the Center for Applied Non-Violent Actions and Strategies (Canvas), a non-profit organisation based in Serbia that aims to teach the use of non-violence to make a change.
Mr Popovic said he had been amazed by the students he had met.
"I think the main value of St Andrews is its students and this is what we are trying to do – make use of their amazing skills to make this a more student-friendly place in future.
"What I'm really qualified in doing is empowering people and that's really what I'm trying to do here."