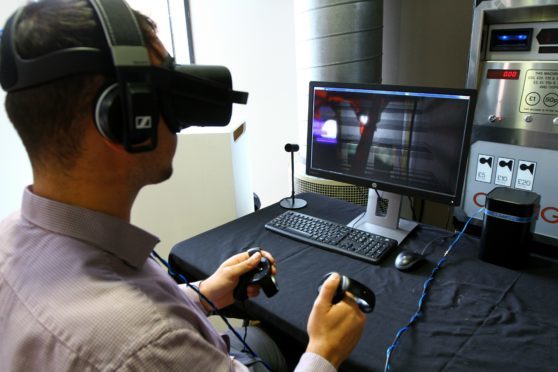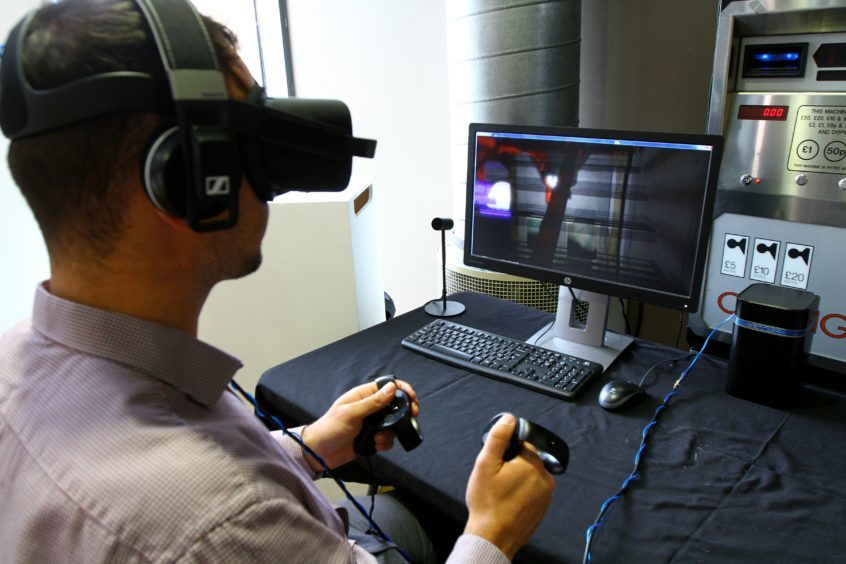 The very latest virtual reality technology dominates this year's Abertay Digital Graduate Show with over 100 graduates showcasing their work.
Launched on Friday and set to run until Tuesday, the five-day festival showcases the best from Abertay's School of Design and Informatics over the past year.
A dystopian future of Glasgow's city centre as well as a game built through immersive holograph technology is set to wow the public at the annual digital exhibition.
Three students — Justin Dolan, Corry Young, and Lewis Cooper — worked together to create a world featuring Glasgow landmarks such as Queen Street Station, the SSE Hydro, and Kelvingrove Museum.
21-year-old Lewis said: "In the movies, it's always far-flung places like New York or Tokyo that are used for visions of the future.
"We thought 'what if it was somewhere like Glasgow?' so we set to work creating a Scottish version.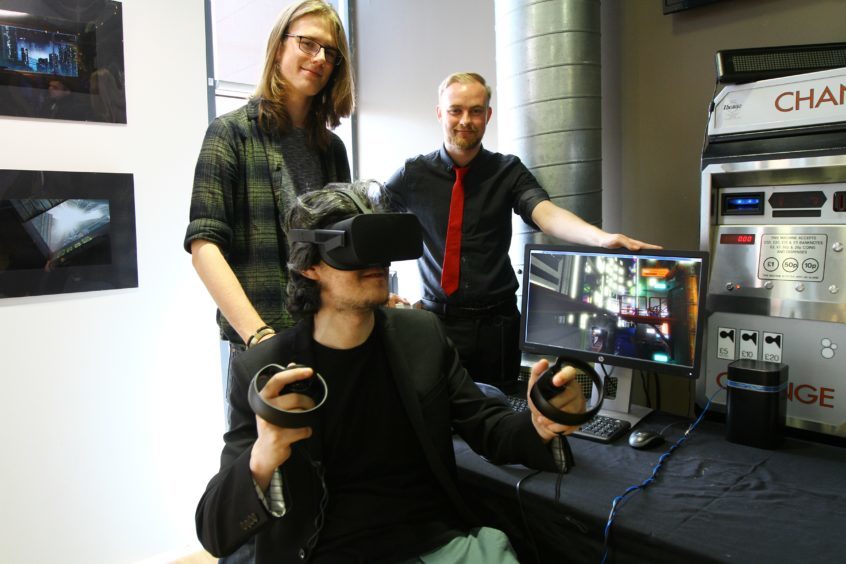 "We want to develop it further. The idea is to make it feel like it's another world."
Another project developed by Harry Good used the latest VR holographic technology HoloLens to create a game which reached the final of the Microsoft Imagine Cup UK earlier this year.
Also featured are a range of sound design projects, animation, 3D modelling, concept art and illustration.
Kirsten Currie, from Glasgow, created a poignant digital tribute to her father who passed away aged 53 last year.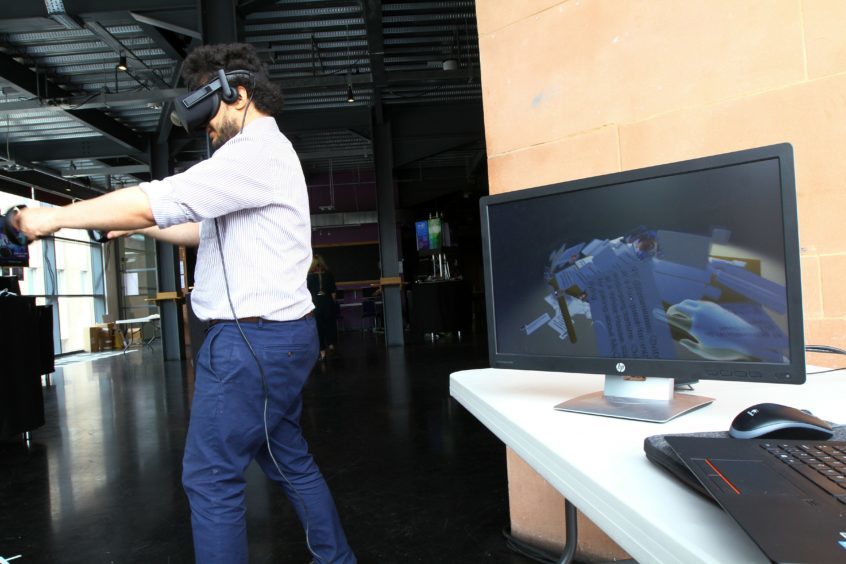 She used software to create a digital and print picture book with the monologue read at his funeral, Weep Not For Me.
The 22-year-old poured her heart and soul into the project with the aim of showcasing how a range of creative arts can be used as a tool to cope with grief.
"The picture book helped me hugely," she said.
"It gave me something to focus on during a very difficult time.
"The poem has a special place in our family's heart.
"I wanted to make my Dad immensely proud and I think I've done that.
"I also want to encourage other people — whether they are artistic or not — to use art in any way to cope with difficulties in their lives."
Curator Clare Brennan said every year she was taken aback by the quality of work on display.
She said: "The show seems to get better every year and I love the work produced by our students developed alongside the technology available to them.
"Although Abertay is known the world over for excellent computer games education, this show is about so much more than that — you simply won't find a broader depth and diversity of digital work on display anywhere else."
In addition to screen displays and stands, the show includes tours and talks for members of the public, a VIP reception, a playable digital treasure trail, and a virtual show experience.