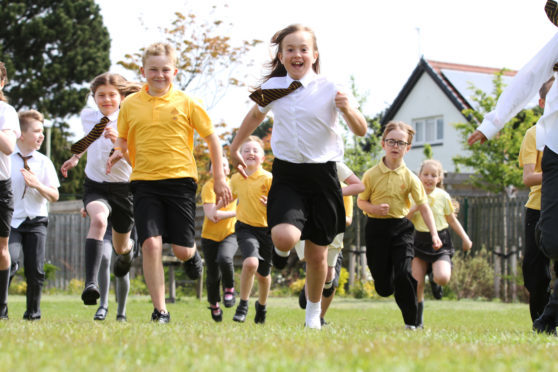 An Angus councillor is challenging the local authority to "up the pace" in Daily Mile participation.
Academics have confirmed the beneficial effects of the global initiative, but fewer than half of primary schools in the county take part every day, leaving the local authority out of step with the project.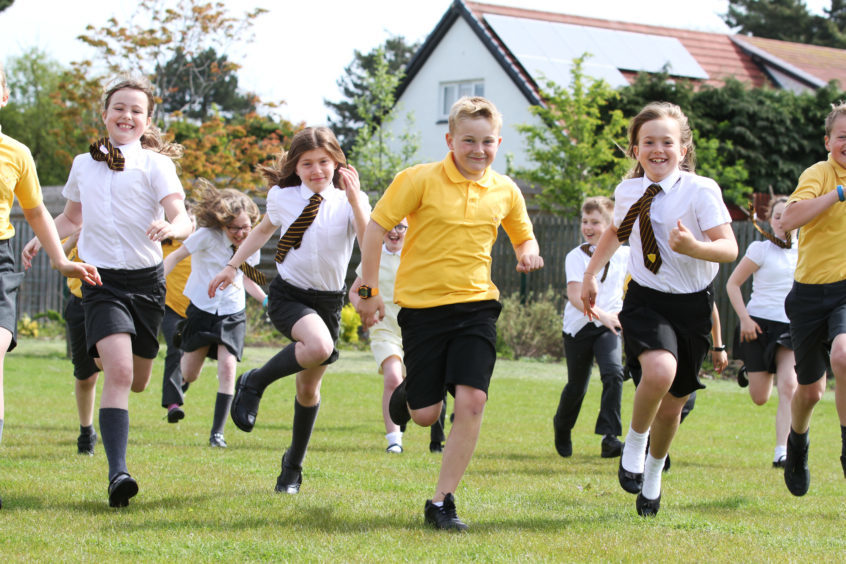 The Daily Mile scheme was the brainchild of Scottish head teacher Elaine Wyllie in 2012 and encourages pupils to walk or run a mile a day to ensure they are getting regular exercise.
Research by experts from Stirling and Edinburgh Universities has supported the anecdotal evidence that children who do the Daily Mile are significantly healthier than those who do not.
Researchers compared a total of 391 children aged between 4 and 12 at two primary schools, one where pupils were doing the Daily Mile, and another where they were not, and found it led to improved fitness and body composition among those taking part.
Dr Naomi Brooks from Stirling University explained: "We observed a relative increase of 9.1 minutes per day in terms of moderate to vigorous physical activity and a relative decrease of 18.2 minutes per day in sedentary time."
Councillor Derek Wann said: "These results are both extremely interesting and encouraging, especially as the Daily Mile is done in addition to PE classes and other sporting activities, and does not replace them – it is also on top of any exercise children get in the playground at break time.
"Here in Angus, the majority of our primary schools are taking part in the scheme, although less than half take part every day with most schools typically taking part three days a week.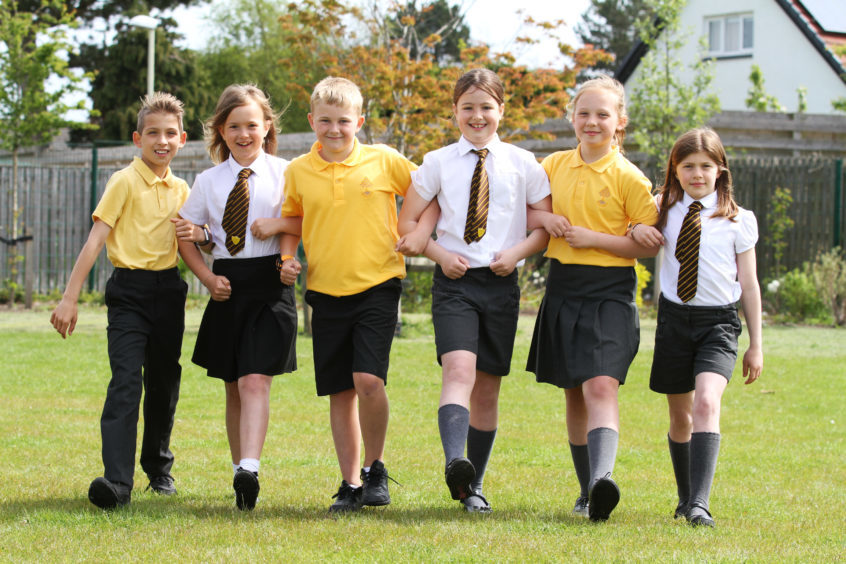 "I would like to see greater participation in this important programme.
"I am aware of the many and varied approaches to improving health and wellbeing that take place across all our schools, and I am keen to build on these very strong foundations.
"Given the positive and beneficial results of this study, I will be speaking to senior council officers to explore ways in which we can expand the Daily Mile scheme throughout our primary schools."
"Childhood obesity is a significant concern among health professionals and policy makers, and I think this programme could ultimately make a significant contribution to dealing with the issue, especially as it takes just 15 minutes out of the day."
A spokesperson for Angus Council said: "The approaches to improving health and wellbeing that are taking place across all our schools are many and varied, including the fantastic work done through our Active Schools programme.
"The majority of our primary schools in Angus are taking part in the scheme.
"Most schools typically take part in the Daily Mile three days a week as time permits, with 14 schools doing it every school day."
The researchers said the findings suggest the Daily Mile is a "worthwhile intervention to introduce in schools and that it should be considered for inclusion in government policy, both at home and abroad."
According to the Daily Mile Foundation, more than 3,600 schools worldwide have now introduced the initiative, including about 1,200 in England, 770 in Scotland, 210 in Wales, 85 in Northern Ireland and more than 100 in the Republic of Ireland.