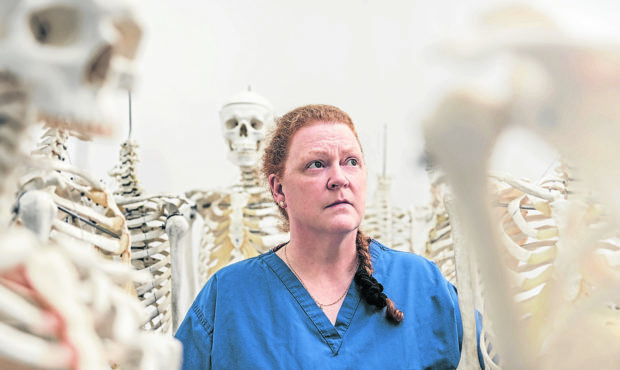 World-renowned forensic scientist Dame Professor Sue Black has said she will miss the Dundee community as she embarks on a new role.
Prof Black, who has served as figurehead of Dundee University's Centre for Anatomy and Human Identification (CAHID) and the Leverhulme Research Centre for Foresnsic Science for more than 15 years, will take on a new position at Lancaster University.
During her time in the city, the 57-year-old received a Damehood, worked tirelessly to convict Scotland's largest paedophile ring in 2009 and published an autobiography which covered her work with the Thai Tsunami victim identification operation, and in Iraq and Kosovo.
In an interview with the BBC, Prof Black said she had not planned to leave Dundee and had considered retiring shortly after the turn of the decade.
Her former boss, Stephen Decent – now at Lancaster University – offered her the role of pro vice-chancellor for engagement.
She said: "He said we've just created this job, I think it has your name written all over it.
"I'd love to work with you again, would you think about it?'
"I hadn't had that in my mind at all, but it's about setting the strategy for engagement for an entire university. That's exciting and that's a big step change for me.
"The people (of Dundee) are wonderfully honest, they are so not afraid to tell you what's on their mind and I love the openness of that.
"I will miss the community that Dundee has.
"From the taxi drivers who all know what I do for a living, to the hundreds of people that turn out every time we have a public event here.
"There is a real community spirit within Dundee and to see it developing and changing over the 15 years that I've been here has been nothing short of an absolute and utter pleasure."