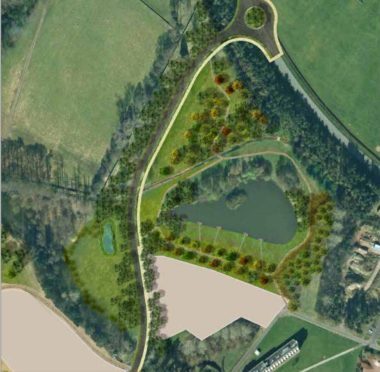 Work is expected to begin on the road to the new Madras College this month.
Part of the link road from the A91 to St Andrews West will be built to allow construction of the secondary school.
It is understood the work will commence on September 24, although the date has not been confirmed.
The road is to be built by St Andrews University, which has agreed an exchange with Fife Council of land at Langlands, for the school's South Street building.
A contribution of £2.5 million towards the road is also to be made by the council as part of the deal.
St Andrews councillor Brian Thomson said: "Whilst planning permission for the new school has still to be granted, construction of the access road is an essential prerequisite for developing the school site.
"I was, therefore, delighted to be advised that works to construct the access road are currently scheduled to commence on September 24.
"Whilst that date could be subject to a slight change, it's clear that significant progress has been made by Fife Council and the university, in working towards delivering the much needed new school."
Planning permission for the road was granted in April, despite a number of objections, and a planning application for the school was submitted in February.
The school will be built when the masterplan for the St Andrews West development, also lodged in February, is approved.
Construction of the road will see a roundabout built on the A91 north of the North Haugh.
Temporary traffic lights will be in use while the work is conducted.
Meanwhile, it has also emerged that the projected cost of the new school has risen to £53 million.
A budget of £50m was agreed Fife Council in its 2017 budget last February but the latest estimate was given to education and children's services committee.
It was originally anticipated the school would open in 2012 and cost £40m but the project has suffered a series of setbacks, including a legal challenge which saw planning permission quashed for a site at Pipeland.