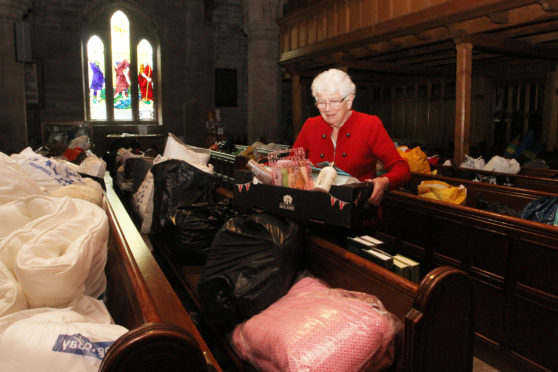 The sounds of Gilbert and Sullivan are about to ring out another celebration of a dedicated Angus fundraiser's commitment to the children of African families affected by AIDS and HIV.
Irene Gillies has barely had time to catch her breath from the success of leading Brechin's traditional Angel Tree Christmas campaign which saw hundreds of presents donated to help more than 60 local families.
Now the former district nurse is now looking forward to welcoming musical St Andrews University students on their latest visit to the district.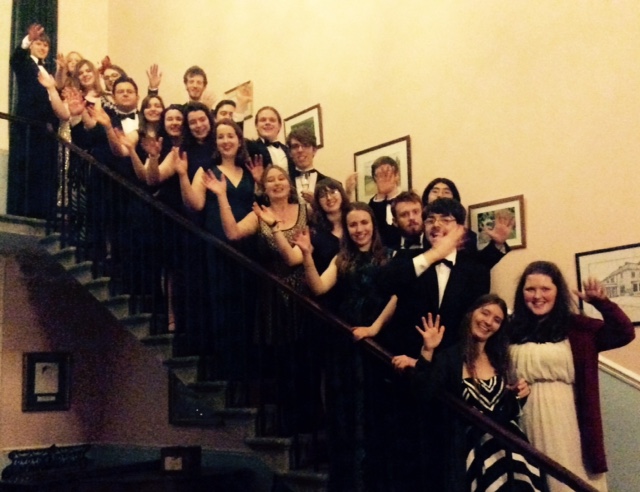 The operatic group's annual stay at the Burn, near Edzell has become an eagerly anticipated early date on the calendar for Angus music fans.
Irene said: "The students put on a really wonderful concert and it is usually a sell-out. It is a very social event.
"For the past 10 years or so, money has been going to the Goodwill and Growth Africa project, which is a small charity but doing very good work."
Irene's involvement with the charity stretches back more than two decades. Along with charity champion colleague Cheryl Birse, she visited Africa three times in the late 1990s to see the work going on to support orphans there.
Goodwill and Growth for Africa UK was originally formed in May 2002 by a group of UK students to support a children's home and outreach project in Kwa-Zulu Natal, South Africa, and quickly grew through a network of supporters to other parts of the country.
"The charity does a really great job preparing the children for school," said Irene.
"They have bought a minibus and the youngsters are collected from their grandparents and taken to school, helping them to get an education and to go forward with their lives.
"Goodwill and Growth also helps in one of the clinics and supports a small hospital in the area."
Irene added: "Often with the bigger agencies it can be difficult to see where your money goes, but having been there and knowing the charity well I appreciate just how much of a difference what we send there can make."
The Gilbert and Sullivan Society concert will take place at the Burn on Sunday January 20 at 7pm for 7.30pm, with tickets available from Irene on 01356 624446.
She hopes the event will provide another welcome boost for Goodwill and Growth's work, but has also highlighted the charity as an organisation which young people might consider supporting.
"I went there three times and it is an experience which I think would benefit many young people if they were to think about going there."