Two intrepid Fife students helped in the fight against preventable hearing and sight loss during an epic journey across Africa.
Merlin Hetherington and Alex McMaster overcame injury, illness and punctures, and even gave bandits the slip, as they cycled more than 6,200 miles from Cairo to Cape Town.
The St Andrews University pair's mission was to distribute devices used to diagnose hearing and sight problems which can lead to blindness and deafness if not detected in the early stages.
Along the way they handed out 1,050 of the Arclight tools to healthcare workers.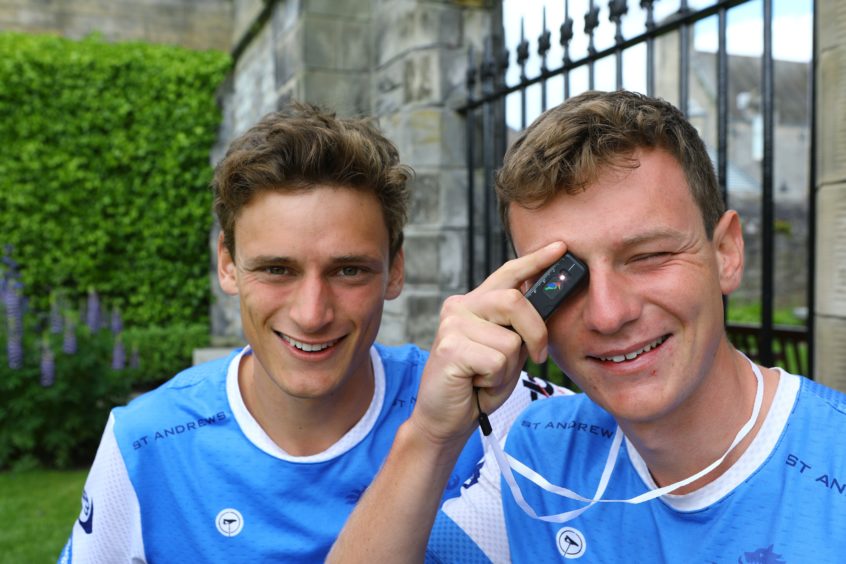 St Andrews University has supported the development of the low cost solar powered device over the past five years.
Dr Andrew Blaikie, senior lecturer in the university's Global Health team and consultant ophthalmologist for NHS Fife, said: "What Alex and Merlin have done is a wonderful achievement both for themselves and the many hundreds of health care workers who now own an Arclight device.
"This is a legacy for which they should be immensely proud."
Starting their journey in October last year on World Sight Day, Alex and Merlin cycled through some of the most remote parts of Africa.
The boys arrived in Cape Town on May 15 after 217 days on the road and having trained 843 people in the use of the Arclight gadgets.
There were a few hairy moments along the way, notably when they arrived at a gold mining town in Sudan and were mobbed by men pretending to be police.
They eventually slipped off into the darkness, hoping they were not being followed.
Going through Egypt they needed a police escort at one point because of safety concerns.
They also had to deal with being knocked off their bikes and negotiating difficult terrain.
But Merlin said their overall experience was positive.
"There were places which were slightly intimidating, but mostly people were friendly and welcoming," he said.
"In Sudan we arrived just outside a mosque and people came out and immediately invited us over, and plates of food were brought out. It was the most wonderful reception."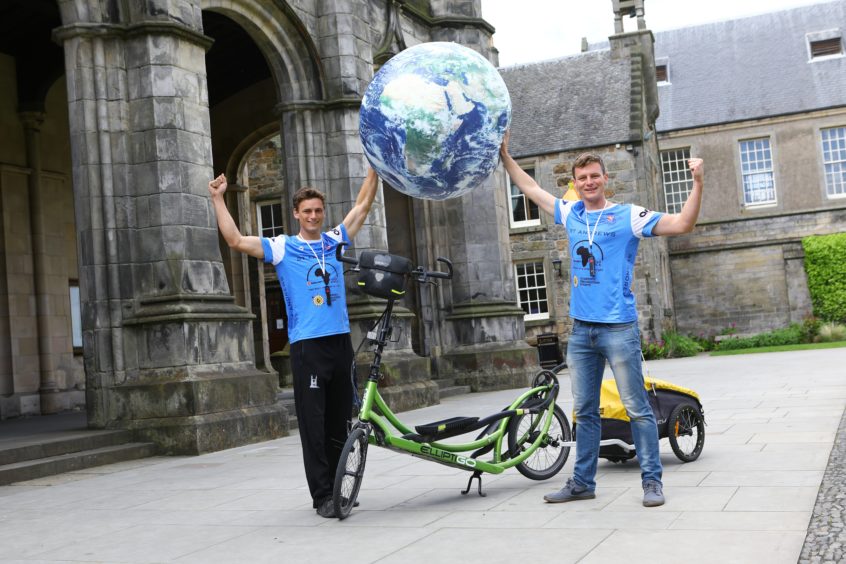 The expedition was supported by the university's Scientific Exploration Society and world record holding endurance cyclist Mark Beaumont.
And as if that was not enough, the pair took part in the Edinburgh Marathon on Sunday in a final push to their crowdfunding campaign.
Merlin completed the race in just over four hours, while Alex made it half way around the circuit.
They have raised more than £18,000 towards their £20,000 target via the SaintsFunder page.