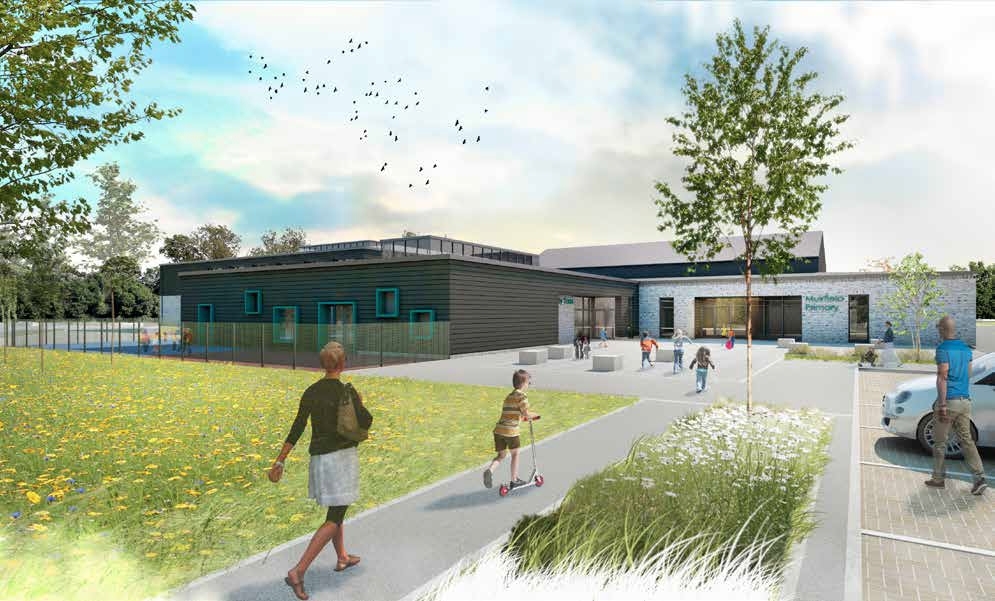 A busy Angus primary school will swap places with its playing fields in an £8.7 million move as part of the Arbroath Schools Project.
Muirfield Primary School takes in children from the Hospitalfield area in the west end of Arbroath.
As part of a multi-million-pound project to rebuild some of the town's ageing primaries, architect Holmes Miller has shown its plans to build a new school in its former playing fields.
The major development will go before councillors on August 29 with a recommendation for approval, despite one local objection expressing concern the new playing fields would not be screened from housing.
Pupils and staff will still access Muirfield from School Road, but widened access to the kitchens and plant will move to the north east and join the residential street Timbergreens.
The capacity will drop from 434 pupils to 335.
Ryan Holmes of Holmes Miller commented: "The proposed development area for the new Muirfield Primary School is the playing fields to the east of the existing school.
"This will allow the school to remain operational throughout the duration of the construction prior to decanting into the new facility.
"The proposed school will be situated on the existing sports pitches at the east of the site and seek to create a new public frontage to the larger catchment area of the north east limiting the access requirements through the adjacent housing development.
"Following the construction of the new school … it is proposed that pupils and staff are transferred to the new building to allow the demolition of the old building and completion of any outstanding landscaping and external works.
"To enhance the school provision onsite a new 60x40m grass pitch is proposed and complimented with an additional 18x36m lined play area, this will ensure the school has the property facilities to meet the demands of the school curriculum."
The school held a drop-in event attended by 29 adults and nine children.
Playgroup and early years provision were highlighted as positive elements, and all consultees welcomed the new school. However one visitor noted a "lack of playing field and outdoor space" during construction.
The plans are part of the second phase of the Arbroath Schools Project, following the replacement Timmergreens and Warddykes schools which opened in August 2016.
The local authority also plans to replace Hayshead, with a consultation ongoing for it to share a campus with St Thomas.