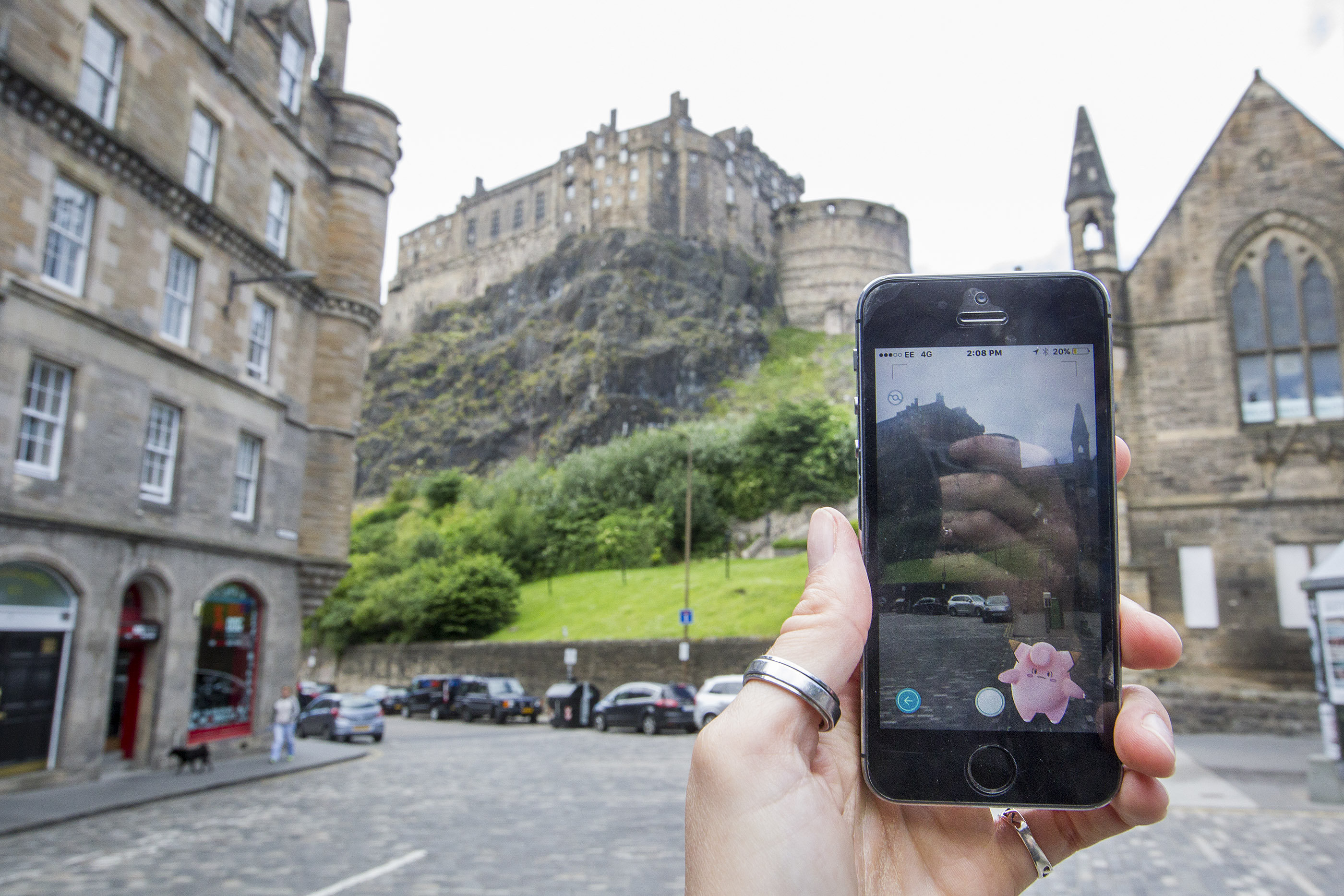 Pokemon Go, the augmented reality game that has broken download records, has launched in the UK.
The app, which was first launched in Australia and New Zealand before overtaking Tinder in the US in popularity, has now appeared on the iOS App Store and Google Play.
Despite the game not being available in Britain until now, thousands of players in the UK — including Dundee — have already downloaded the app by changing their region settings or using unofficial app stores, a move which led to warnings of malware from security experts.
Developer Niantic said earlier this week the game's release in the UK would be delayed until they were "comfortable" their servers could handle demand.
Statistics released in the US on Wednesday claimed Pokemon Go had already surpassed the number of daily users of Candy Crush Saga, the hugely popular puzzle game from UK developer King.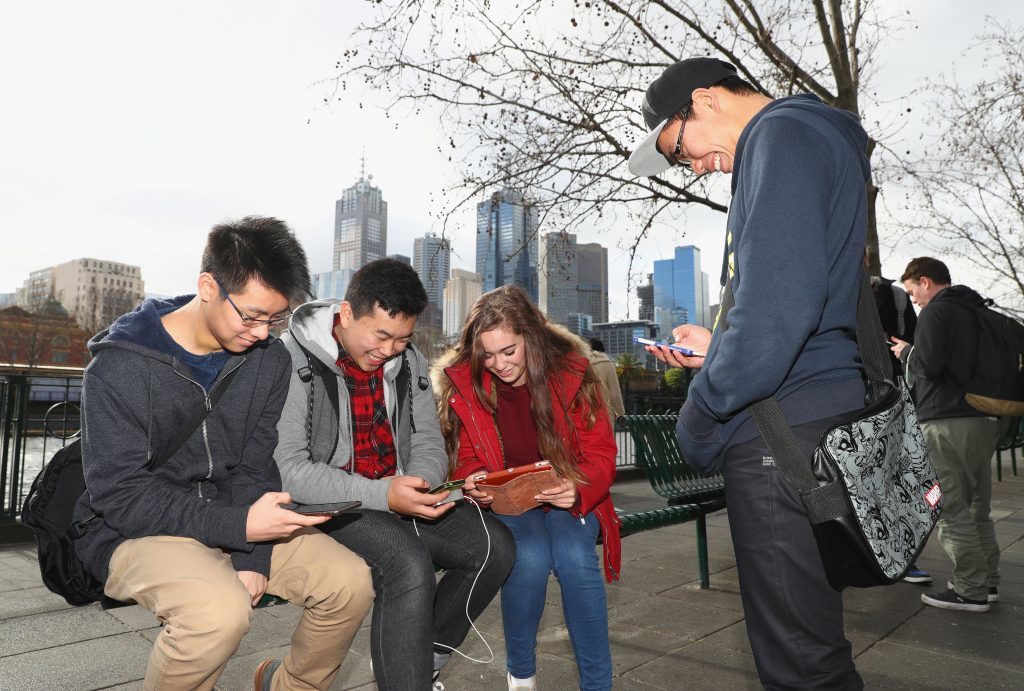 Mobile provider EE has revealed that more than 350,000 people on its network inthe UK have already been using the app, before the official release.
The app, which is free to download, has already raised some concerns over claims it could access a user's entire Google account, including email and passwords.
Niantic quickly responded, claiming the move was unintentional, reassuring users that it was not collecting any exceptional data.
Other safety concerns have also been raised after at least one attempted armed robbery was reported in the US and a woman discovered a dead body while searching for Pokemon with the app.
Police in Darwin, Australia, also issued a message to users on Facebook, asking them to refrain from entering the city's police station, which had been marked as a PokeStop in the game.
New figures from SurveyMonkey released on Wednesday claim that the game is already the biggest release in app history in the US.
While puzzle phenomenon Candy Crush Saga has around 20 million daily active users, they claim Pokemon Go has already reached 21 million.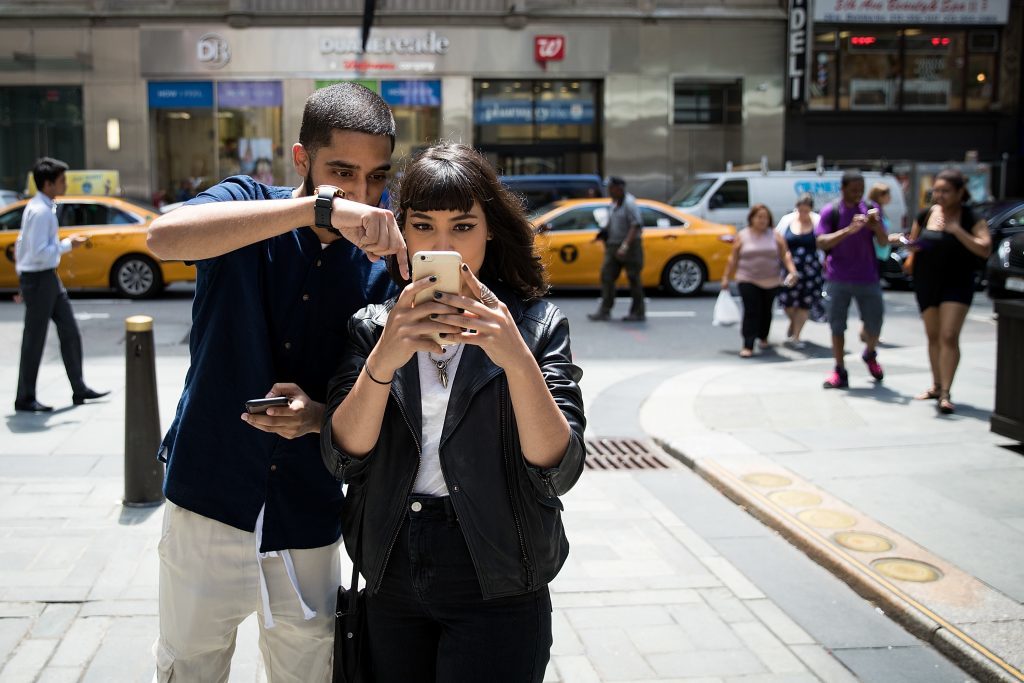 Technology expert and founder of technology site Pocket-lint Stuart Miles said the game's popularity made sense.
"I think it's been a huge success because it's appealed to the 'millennial' generation who've grown up with Pokemon and how have a chance to re-enact the cartoon in real life," he said.
"There have been mooted dangers, but I think you have to look at it in the way you would in real life, if somewhere looks unsafe in real life, don't go there in the game, no matter what the reward in the game."
Nick Summers from technology site Engadget said the exploration aspect of the game should be praised, but should also come with a warning.
"It's a fun, if shallow game that encourages people to go outside and explore their surroundings. In that regard, Niantic and The Pokemon Company should be commended," he said.
"But there are dangers in the real world, and as the NSPCC said yesterday, it's important that the right safety features are in place. For younger players especially, the usual advice applies here – be careful where you go and who you talk to."
Those outside the gaming community have been exposed to the game prior to thelaunch too, with a small church in Birmingham reporting a steady stream ofgamers visiting them because of the app.
City Road Methodist Church, which appears in the game as a PokeStop, has seen local players on foot and in cars appearing outside the premises, looking for Pokemon.
In response, the church has placed a sign in its window encouraging users to return for Sunday service.
"You are welcome, visit us again for Sunday morning worship at 11:00am," it reads.
"Join us for a cup of tea after the service at 12:15. Jesus cares about Pokemon gamers."