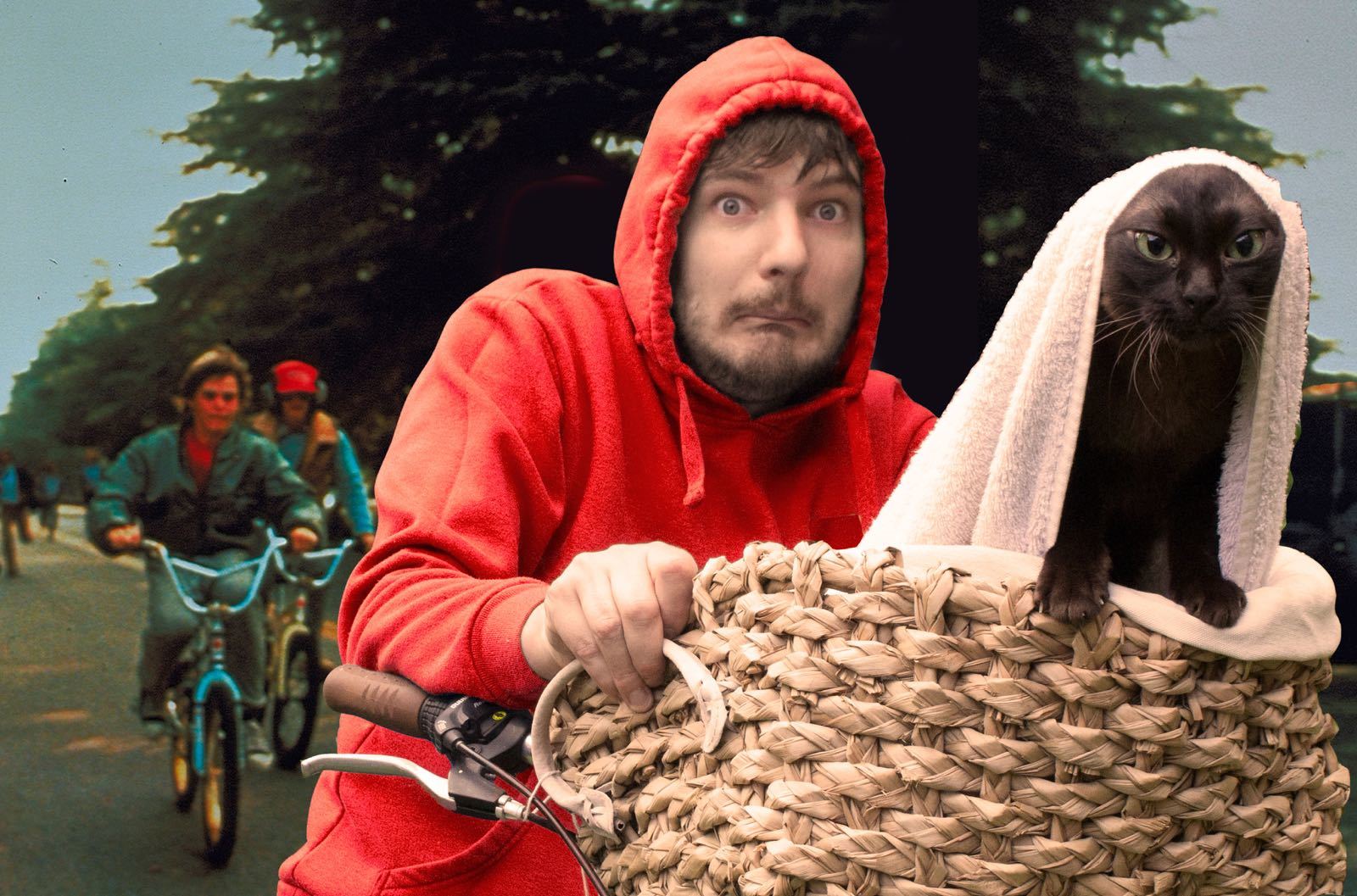 'Cats in your favourite film scenes' is everything you need to know about this story.
Meet the latest feline Instagram stars to brighten up our lives. Willow and Tara look like the same black cat, and their owners David and Sarah use them to act out some of their favourite films.
David and Sarah first started taking the pictures as a question for the film and TV round for their local pub quiz in Nottingham and, luckily, the cats seem like born stars.
The couple said: "Our cats are fantastic, they're pretty happy to model for us, as long as food is involved! Mostly during the scenes they're meowing loudly for more treats, and whatever else is going doesn't really concern them – they're always after a treat!"
So without further ado, let's meet the feline movie stars.
They've starred in ET.

Unfortunately, David and Sarah wouldn't reveal what movie is next on their list. You'll have to head over to the Malt Cross pub quiz to find out or, failing that, keep a keen eye on their Instagram account.
Does your moggie fancy itself as Brando in Godfather or does it lord it up like Ferris Bueller? Maybe it sprints down the beach in St. Andrews like Nigel Havers in Chariots of Fire every morning? Email yours to online@thecourier.co.uk.