Ahead of Perthshire farmer turned stand-up comic Jim Smith's appearance at the Glasgow International Comedy Festival on March 11, Michael Alexander speaks to him about 'Teuchters', tractor-envy – and Darth Vader!
There's no shortage of winter jobs needing done by Perthshire farmer Jim Smith at this time of year – feeding cattle and sheep, getting the ewes ready for lambing, carting straw, fixing fences and a little bit of ploughing.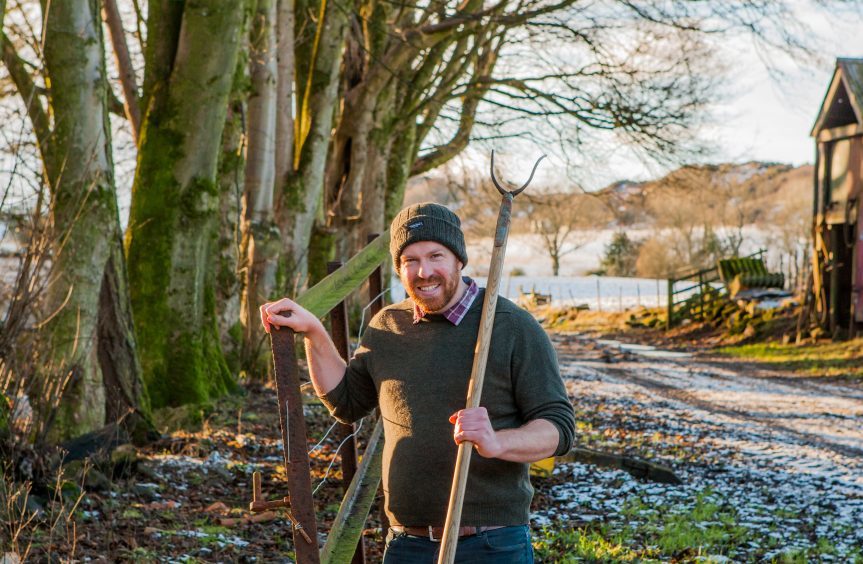 But life at Stralochy Farm, near Caputh, also gives the 39-year-old time to think up new material for the stand-up routines he's gained a reputation for on the Glasgow, Edinburgh and Aberdeen comedy circuit.
From sheep-based puns to tractor envy, Jim gives a light hearted insight into living and farming in rural Scotland – and he's always taking inspiration from his surroundings.
"When I'm doing things like feeding cattle every day in winter which is quite monotonous, my mind does wander," says the tenant farmer.
"I always have a notepad with me. Any ideas, I just jot them down. It might come to nothing or it might spawn something else.
"In terms of content, I've almost got two sets of material – if I'm doing a set for the NFU or something rural I do more farming in-jokes.
"But if I'm in Glasgow, Edinburgh or Aberdeen and doing my usual set, I make fun of rural life in an exaggerated way – I make out we are all a bit backward and have only just got the internet. Of course it's not like that but you have to explain it in a way city folk get!"
Jim is the grandson of a Fife farmer who moved to Stralochy in 1949 and follows in the footsteps of his late father who also farmed there.
The former Blairgowrie High School pupil, who studied agriculture at college in Aberdeen, was destined "without a shadow of a doubt" to be a farmer.
A fan of shows like Blackadder, The Two Ronnies and Victoria Wood while growing up, he never considered a career in comedy.
The closest the former past national chairman of the Young Farmers got was when he wrote the scripts for the organisation's annual pantos.
However, he was later encouraged by friends to apply for beginner's sessions at The Stand Comedy Club in Glasgow.
He secured a five-minute slot on November 20 2012 and has become more established ever since – including a sell-out run at the Edinburgh Festival Fringe and now appears on weekend bills.
Jim was "overwhelmed" by the response to the 'Darth Vader is a welder fae Fife' sketch he did for Radio Four – later picked up by BBC Scotland.
"It was inspired by my Fife relatives visiting when I was a boy," laughs Jim who reveals he "got an even bigger response" to the 'Teuchter bomb' sketch he did for the BBC comedy show Scot Squad.
But with Jim set to perform a 'Back to the Teuchter' set at the Glasgow International Comedy Festival on March 11, he says he would never consider doing comedy full time.
"I could never give up farming," he says.
"It's not that I'm not ambitious.
"It's just that I love being here. I've got animals and that to look after anyway so I don't have the time.
"I'm quite fortunate here in Perthshire that I can be in Aberdeen, Glasgow or Edinburgh within an hour and a half.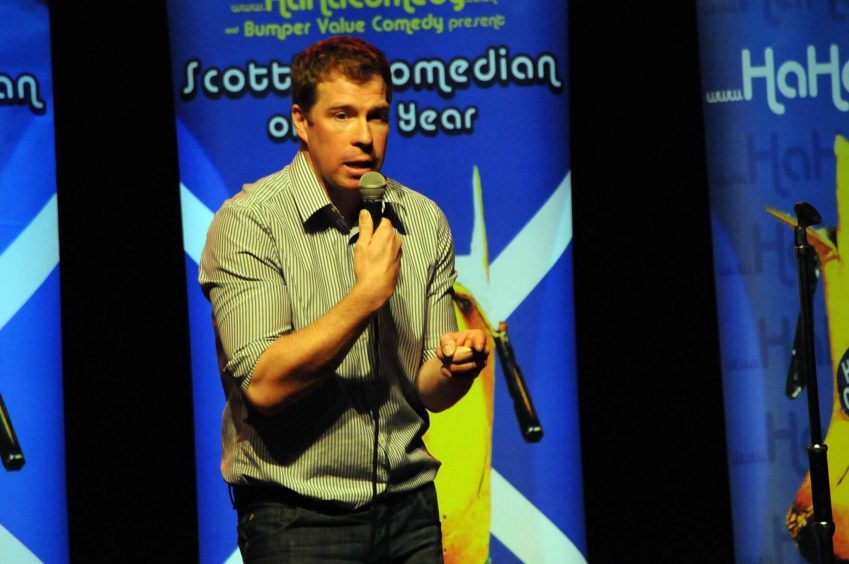 "Comedy is a wee side line that brings in a bit of extra income which is handy.
"It gets me off the farm too and gets me out to meet different folk too.
"It's a great relief from farming – especially at this time of year when it's pretty dreich. But I enjoy the best of both worlds."