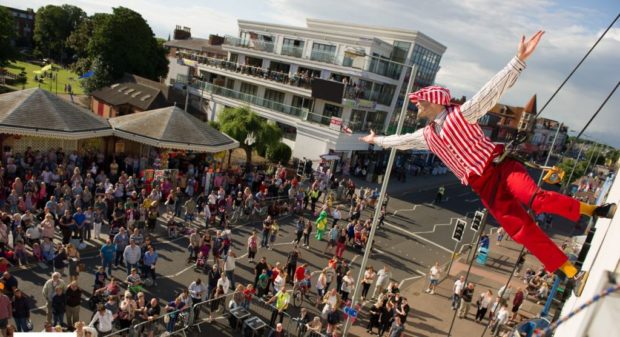 Dundee's first ever Summer Streets Festival will take to the city centre on July 21 and 22 with major public areas transformed into outdoor performances spaces, teeming with music, food and art.
And to say that Councillor Lynne Short is excited about bringing people into the streets of Dundee for two days of summer entertainment would be putting it mildly.
"This is first of our Dundee Summer Street Festivals and it is coinciding with the weekend of The Open in Carnoustie," enthuses Lynne, who is city development convener at Dundee City Council.
Taking to the city centre for two days, the festival will offer a vibrant mix of entertainment for all ages, with a headline performance by aerial dance company All or Nothing.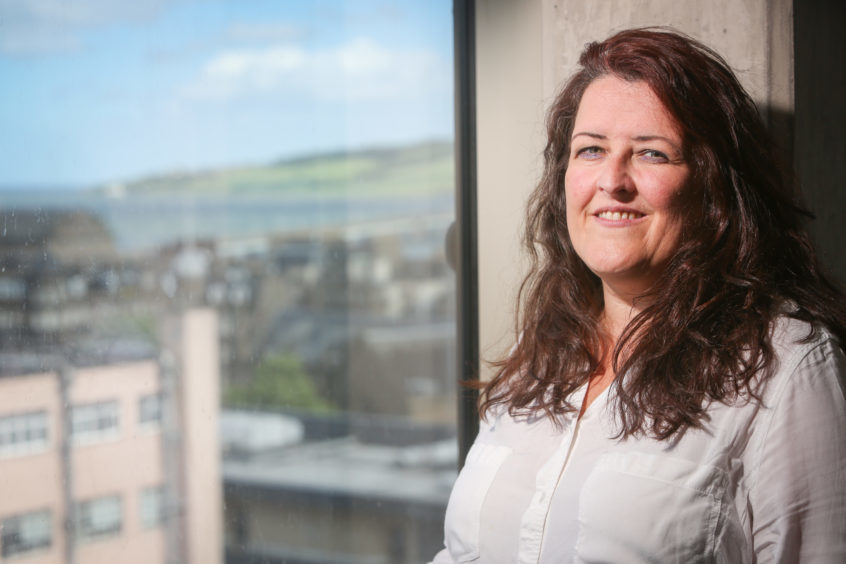 All eyes will be on Carnoustie for the 147th Open and Dundee is keen to greet visitors to the nearby golfing championship with an event to remember. The city has also been in a race to get its new hotels open in time for the tournament.
"It's very much an international spotlight because the event goes all over the world," Lynne goes on. "In the past, Dundee wouldn't have had the accommodation to make it fit for the golf fans – they would come in on daytrips. I think there's a vibe at the moment where people are saying 'let's stay there'. We have three cruise ships coming in, too."
It will perhaps come as little surprise that Summer Streets Festival will therefore have a golfing theme running through some of the events, with mini golf in Reform Street and a children's sand pit play bunker in Albert Square.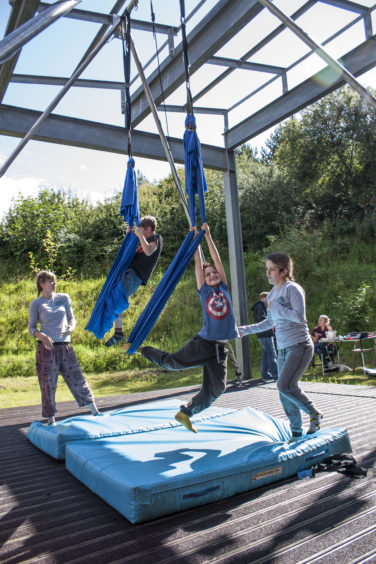 Lynne explains: "What we want to give to locals and visitors alike is that connection; from what's happening at the Waterfront, bringing it up into the city centre where you've got fascinating places to visit like The Howff and The McManus."
She continues: "There's going to be an aerial show by All or Nothing dance company. They will be performing on the Square. The aerial performance and workshops are on Saturday afternoon. They are Fringe-type entertainment and you can also try it out for yourself. At 8pm on Saturday they will perform Swing is in the Air."
Throughout the weekend there will also be street theatre from company Surge featuring storytelling for children, dance and puppetry.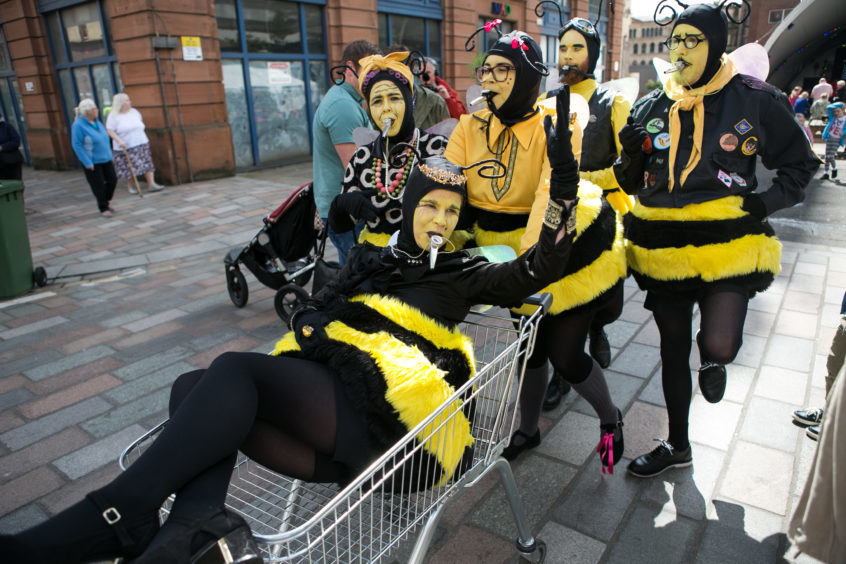 There will also be music from organisation Sound of Dundee, which is providing a showcase for young talent: "From five till nine on the Saturday we will have performances in Albert Square, City Square and also some cafes.
"We are also going to be giving over some parking spaces in Reform Street to urban gardening. Some of the parking areas are going to become seating areas where people can relax and have rest. It's a bit like flashdancing – you just do it: it's quick and automatic."
Meanwhile, the Re-formation project will see young people taking over Reform Street and transforming it with colour and paint, and Lynne says it's an opportunity to get in touch with your artistic side while supporting the Year of the Young Person.
"Saturday is the usual Farmer's Market but when there's a lot of stuff around it gives it a different dimensions and an extra buzz.
"On the Sunday there is a Young People's market, which is for crafters and makers under 26. It's really important that we support the young people across the city."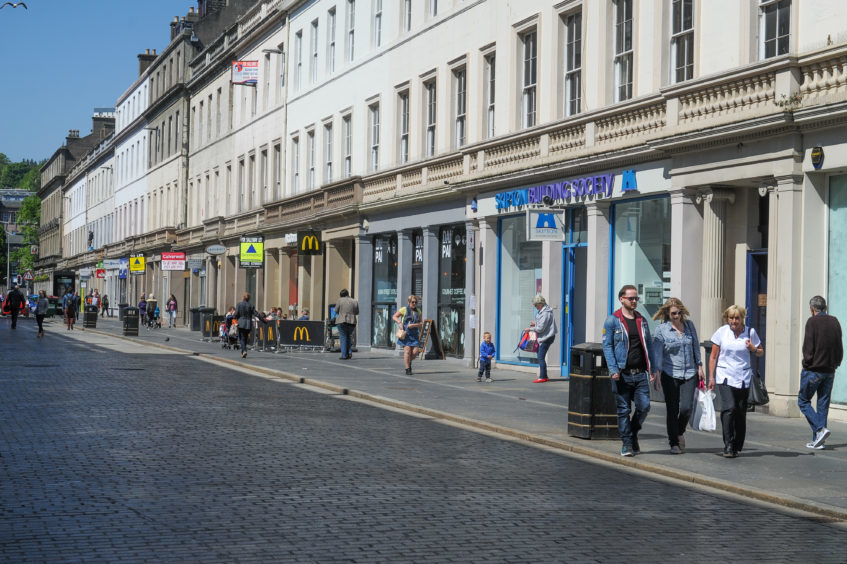 Lynne is keen to stress that the Summer Streets Festival is completely free and Dundee City Council has also teamed up with bus operators this summer to offer a 20p fare to children when they travel with an adult fare payer or concession ticket holder, making it a really affordable day out.
She adds: "I have a theory that our location and our people are the draw. Now V&A has put a pin on the map to bring visitors here, but it will be the people and the location that will give us the success – as well as our partnerships.
"We talk about the design of Dundee – but the design is also the quirkiness and ability to do design with a bit of tongue-in-cheek. That's the good thing about Dundee: everything moves on, but nothing changes."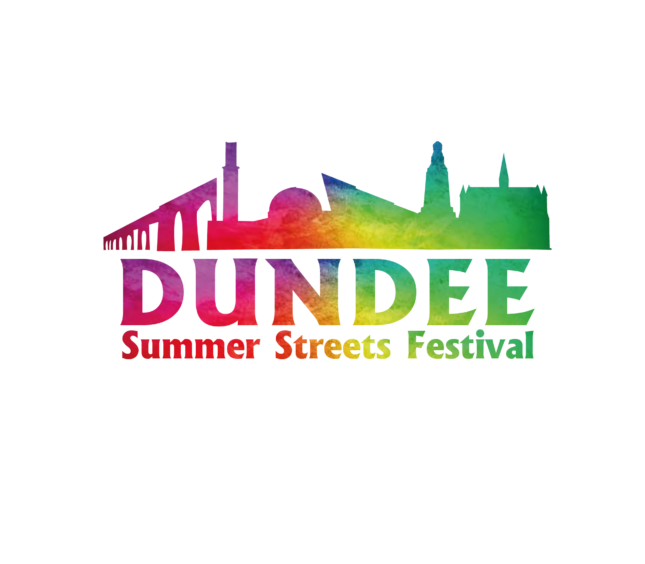 PROGRAMME OF EVENTS:
Reform Street
Saturday and Sunday 12-5pm.
Try your hand at the Dundee Institute of Architect's mini golf course, kindly loaned by Drumiog Golf Centre. Each hole is beautifully designed, many featuring local landmarks. Aim through the Royal Arch, chip around the V&A and sink a putt past Malmaison.
Albert Square
Saturday 12-6pm / Sunday 12-5pm
Sometime hitting the bunker is a good thing! With gently sloping sides to climb over and into the sand pit with buckets, rakes and fun. Aloha ice shave bar will be on hand to cool everyone down, as well as storytelling and music to offer a rest and relaxation as the children play.
Throughout the streets
Saturday and Sunday afternoons
Scotland's leading developer of street art, Surge, presents a line-up of extraordinary and memorable street theatre acts, let loose on the festival. This include: Born – a journey into the mystical heart of Mayan culture; Definitely, maybe not Oasis – relive the days of the Gallagher brothers and Waggle Dance – follow awarm of super friendly bees as they search for a new home.
Various sites across the City Centre
Working with Sound of Dundee to offer opportunities for local existing and emerging musicians to showcase their talents and get gigs in the city. During both days, there will be mini busking sites in Albert Square and City Square and a programme of gigs in venues including cafes.
Farmers' Market and food and drink
City Square
Across the weekend the city will be showcasing local produce and culinary delights! On Saturday morning City Square will host the Farmers' Market. Following that, on Saturday evening and over Sunday, there will be range of local food and drink stalls to enjoy.
Young people's Creative Market
City Square
Sunday 12 – 5pm
Sunday sees the Square taken over by young crafters and makers – under 26-years-olds have been invited to take a stall and sell their work.
Reform Street
Saturday and Sunday
Young people will take over a section of Reform Street and transform it with colour and paint.
Reform Street
Saturday and Sunday
Sit and relax and enjoy a bit of extra space in the city at the top of Reform Street where the parking bays will be temporarily turned into parks and seating areas. A great place to enjoy an ice-cream and watch the street performances going on.