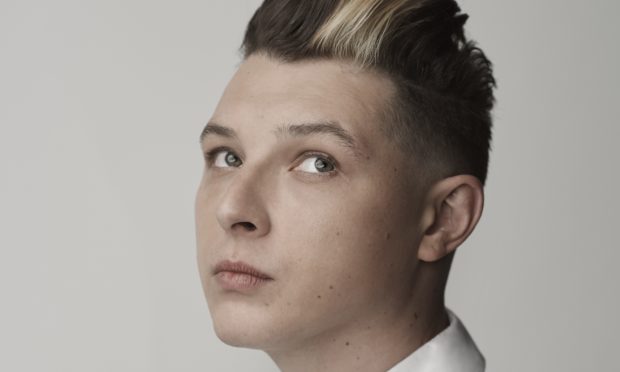 John Newman, owner of one of the most distinctive voices, writer and performer of some of the biggest anthems including three number one singles and impressive quiff, has decided it's time for a change.
Since bursting onto the scene as the co-writer and voice on Rudimental's classic Feel The Love in 2012, John has travelled the world, headlining some of the most legendary venues and performing on some of the biggest stages.
Now he wants to return to his performing roots in more intimate venues – venues where he can properly connect with fans.
As such, John, 28, has included gigs at Dundee's Fat Sam's on July 2 and Aberdeen's Lemon Tree on July 3 on his Out of the Blue tour across the UK…in his campervan.
The shows, with a stripped back band, will see John perform a mix of new and unheard songs as well as all his classic hits.
Ahead of his Dundee show, John revealed he knows the city and the surrounding area very well indeed.
"That's because I spent a lot of time there between the age of six and 16!" he says.
"My mum's boyfriend lived in Dundee, on Americanmuir Road, so I spent about 50% of my time a a 16-year-old hanging out there. I know it inside out.
"I was back in Dundee recently because my sister got married there. It was amazing to see how the city's progressed. I'm looking forward to coming back and checking it out."
John is also a massive fan of Aberfeldy and Loch Tay, having spent time songwriting while staying at The Taymouth Marina and enjoying the lochside sauna.
"I highly recommend it! The beauty of the place certainly got the creative juices flowing!"
Fans will need to keep their eyes trained across John's social media as he will be turning up in his campervan to say hello at service stations and other venues along the way.
"We'll be camping as much as we can, but we'll stay in hotels too, because beer, gigging and lots of driving aren't a great combination!" he laughs.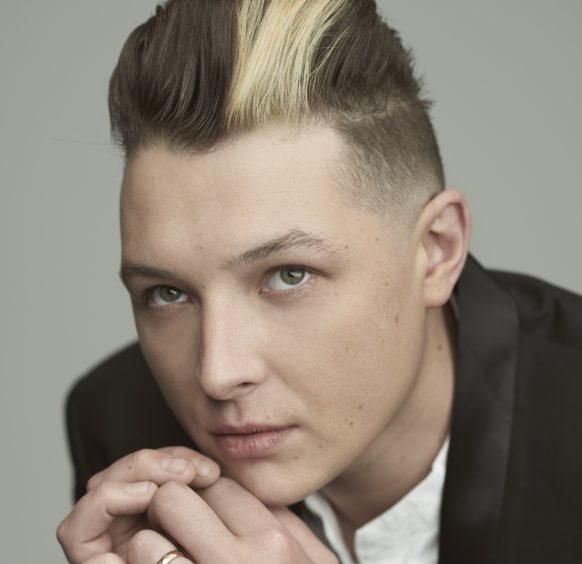 After the Dundee gig, John and his band are heading for the Highlands to check out the scenery, before playing Aberdeen the following night.
"Ultimately, I want people to see me and my personality a little bit more," he says.
"I've really missed being in smaller venues; real, honest, up-close gigs like the ones I used to play when I first started out. Thinking back to those days I decided to strip everything back to the core – voice, guitar and songs.
"The thought of just turning up to venues in parts of the country off the beaten touring circuit is very appealing to me."
John says he's determined to make music close to his heart.
"I don't feel I've been doing enough of it. I don't feel I've been writing music that's poignant.
"With festivals, there's smoke, flames and carnage, but I'm a bit tired of all that and want to do songs that people connect with. I'm in a good place and want to get out there and connect with the country.
"There's something incredible about performing in a small room where you can actually look the audience in the eye and feel that energy."
John and his band will be making a film documentary of the road trip and, he says, doing mad things like dressing up as Robin Hood and acting as a guide through Sherwood Forest! What can Dundee expect? John remains tight-lipped on that front!
"It'll be a bit like Top Gear meets the reality show Coach Trip!" he chuckles.
As well as filming two new songs, John has a big dance collaboartion coming up, but he can't reveal details just yet.
Could it be a hook-up with Calvin Harris?
"Calvin's a good friend of mine and we've worked together in the past. I turn to him for advice because he's sound. Will we work together again? I hope so."
John is also best pals with drum and bass band Rudimental, having shot to fame when he did guest vocals on their worldwide hit Feel the Love.
"They're like my brothers," he says. "We hang out as much as possible. We might have something musically in the pipeline."
Despite his upbeat chat, things haven't been easy for John. He was diagnosed with a brain tumour in 2012…and it returned three years ago.
He had chemotherapy but doctors decided not to operate so the tumour is still there but it's being monitored and it hasn't grown.
"It's heartbreaking that I've got this but I'm up for it and ready to get going," he says.
"It's made me determined to grab and enjoy my life and this tour is a step towards that."
For tickets, see ticketmaster.co.uk