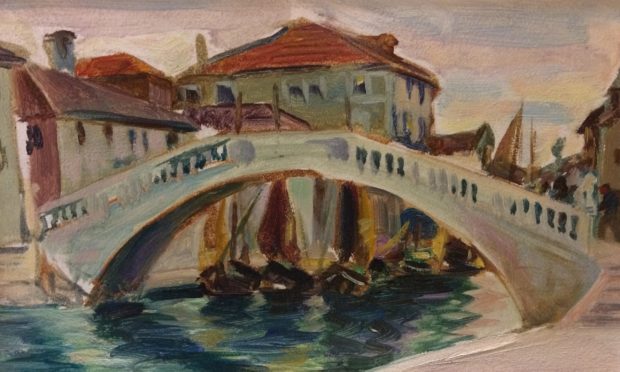 Lockdown has resulted in several antique and collectables outlets closing temporarily or working on reduced hours, so I was pleased to visit and support one of our most popular venues, The Scottish Antiques & Arts Centre at Doune.
A painting duly  purchased, I also enjoyed a sighting of a Mediterranean seascape by Ann Patrick, the artist daughter of the late James Mcintosh Patrick. I recall discussing Ann's early work with McPat, which he hung with great pride in his front room at Magdalen Green.
Anyway, I illustrate another picture from Doune – a view of Venice by the Perth artist David Prophet Ramsay, probably painted in 1913 when he visited the city.
A Venetian Backwater, oil on board, signed lower left 'D. P. Ramsay', 6 x 8½ inches, is priced at £895 at Neil McRae's unit at the centre.
Ramsay had quite a life. Born in Perth in 1888, he studied at Glasgow School of Art under Fra Newberry and travelled in Europe before war interrupted his artistic development.
In December 1915 he volunteered to serve with the 4th Black Watch, the Dundee-based battalion which had suffered so terribly at Loos earlier that year.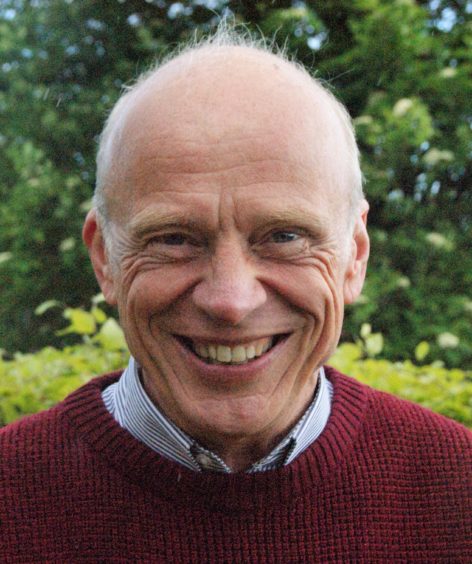 Severely injured at Ypres, Ramsay returned to Perth, still only 29, to take up occupancy at the first of three studios in the city, at 2 Charlotte Street.
Today, he is best known as a portrait painter, but in notes for an exhibition of his work at Perth Art Gallery in 1988, curator Robin Rodger commented, "His sketches of Venice in particular, capture the strong light and sense of buzz and activity which epitomises that particular city."
Picture: A Venetian Backwater, £895 (Neil McRae Art).
More in this series:
COLLECTING: Scottish surgeon's journals offer a fascinating insight into the Great War