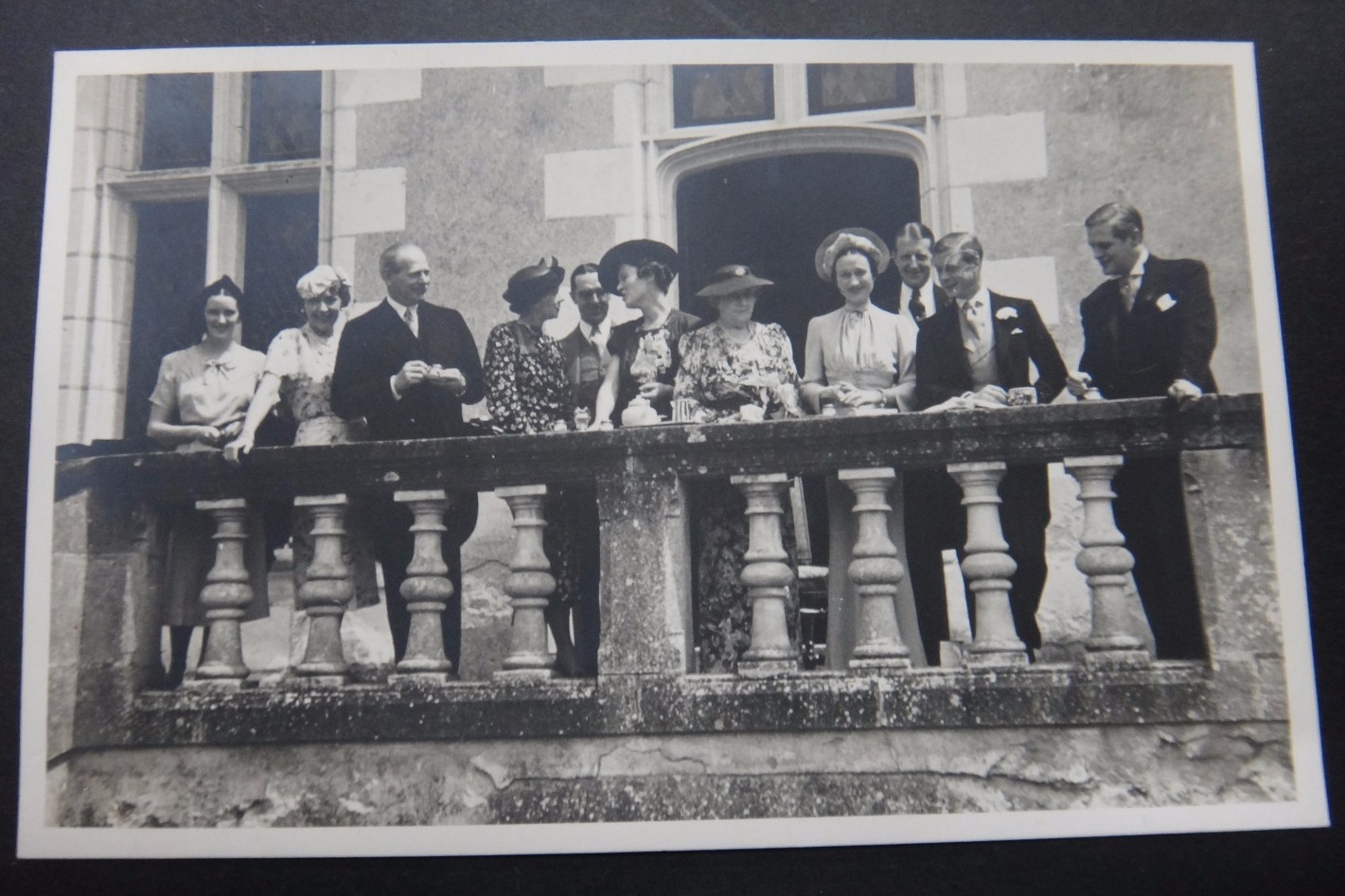 I RECALL the excitement in The Courier office in the 1990s when an envelope was found containing original negatives and contact prints of The Beatles' performances in the Caird Hall in 1963/4. Worldwide interest followed.
I imagine something akin to that befell the owners of an album of photographs which made its way to Bellman's Auctions in Hampshire last month.
This was a remarkable tranche of 17 original photographs taken at the marriage of Edward, Duke of Windsor to Mrs Wallis Simpson in June 1937 at the Chateau de Cande, near the French town of Tours.
The pictures show the Duke and Duchess and their guests, together with scenes after the ceremony, the wedding breakfast and arrangements in the chateau.
Apparently all those present at the wedding were given sets of photographs taken by Lady Alexandra Metcalfe, the wife of the Duke of Windsor's friend Major 'Fruity' Metcalfe.
The set offered at Bellman's was presented to Mr W. Cunningham Graham, the British Consul at Nantes, who was present at the marriage.
The photographs, now loose in cellophane sleeves, came with their original presentation box. They are black and white and each measured 3½ in x 5½ in, or postcard size.
They were taken immediately after the ceremony and include scenes of the library and music room (where the civil and religious ceremonies were held), several of the couple with their guests assembled on the chateau's upper terrace, two of the wedding breakfast table and some showing the floral arrangements by the designer Constance Spry – her wedding gift to Wallis Simpson.
Besides a well-publicised boycott by the British monarchy, very few of the other invited guests attended the controversial ceremony. Those who did included Charles and Fern Bedaux, chateau owners and hosts, (the former was arrested for alleged Nazi collaboration and committed suicide); Major 'Fruity' Metcalfe, the best man, and Lady Alexandra his wife, the unofficial photographer of the day.
This set was of the greatest rarity, not least because of the use of a 'rogue' camera at such an event – the official photographer being Cecil Beaton.  Lady Metcalfe, who died in 1995, was the last survivor of the occasion.
The historic album was snapped up, taking a double estimate £9200.