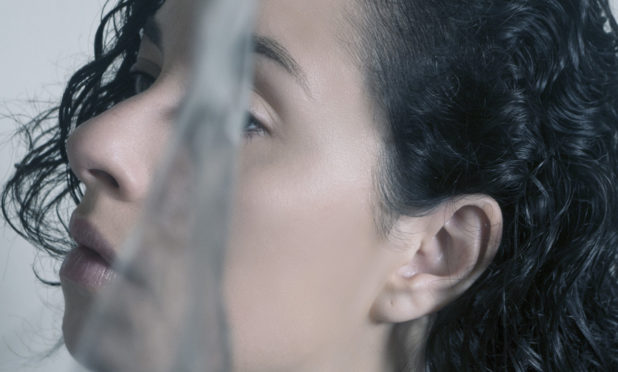 Michael Alexander speaks to a number of musicians to find out how they are responding to the coronavirus crisis.
We've been living through strange and uncertain times.
But with unsettling, often contradictory emotions, all around us, what impact has the "new normal" been having on local musicians who've had to cancel gigs?  Are coronavirus-related events inspiring future music?
Fife-raised, now Dundee-based musician and producer Su Shaw, who performs under the name SHHE, is used to working from home.
Writing and recording is something that she regularly does on her own, and she admits any suggestion her daily routine has changed dramatically in recent months would be untrue.
But with rehearsals for summer tours and festival performances in Scotland, England, France, Austria and the Edinburgh Festival cancelled, she reveals she's been experiencing something of an existential crisis.
"Living this way – from project to project, performance to performance – has always felt a little precarious," the Scottish-Portuguese musician told The Courier.
"But the anxiety around the fact that nothing is ever guaranteed is almost always outweighed by the experiences that come with it.
"I spend almost all of my time alone when I am creating. I spend almost no time alone when I am performing. Alongside each other, there's a good balance.
"When one is removed, it's hard to imagine the other. Performing is one of the few ways to make an income from music but just as importantly, is it also one of the few ways to connect with other people.
"Without an audience, am I still an artist? If I stop writing music, am I still a musician? Beyond connection, what is the purpose?
"I am not the only one missing physical connection.  But, by losing that, I have also felt a loss of interest to create."
Su recently decided to return to work for the first time, but in lieu of workplace furloughs, she needed to make new work to keep things going.
One afternoon, she packed her sound recorder and some spare batteries into a rucksack, along with two hydrophone microphones.
Heading to Dundee's Riverside Nature Reserve for the first time, close to where she lives, she placed the hydrophones into the water, throwing them out as far as arms would allow.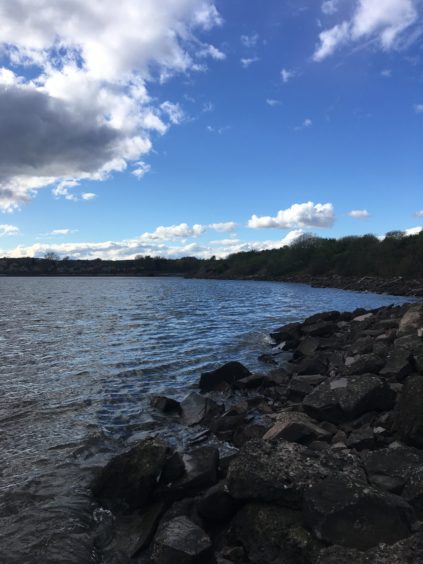 There was a second mic placing attempt for increased depth, then a line and sound check from the shore to test volumes. The recorder was left sitting on a rock, two metres inland.
Losing track of time, however, Su forgot about the sound recorder, and by the time she remembered the tide had already claimed it along with a memory card that housed more than 150 files of past gigs, recordings and planned future communication.
Fortuitously when she returned at low tide and began digging about, she managed to relocate it and amazingly the tracks were still readable. However, she regards the experience as inspired.
"Maybe there is something here about timed and untimed returns to work?" she said.
"Or something about trusting in the natural ebb and flow? Or maybe a lesson in patience and waiting and knowing? Or maybe just a reminder to be more careful with sounds and words…"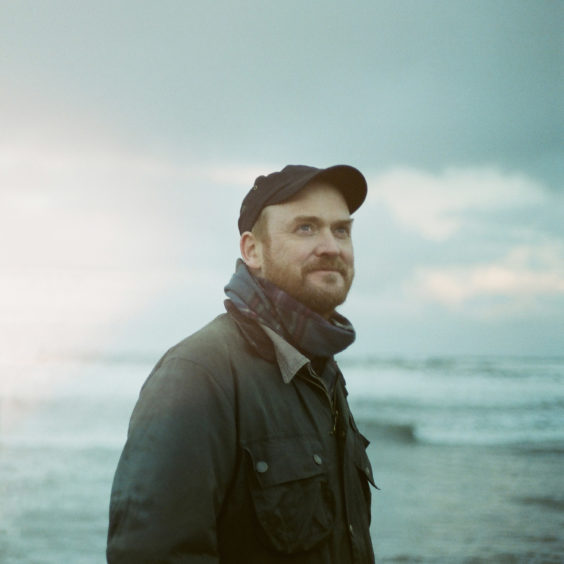 Cellardyke-based singer songwriter James Yorkston runs the eclectic Tae Sup wi' a Fifer club nights in Kirkcaldy, and releases music under his own name and also as one part of trio Yorkston Thorne Khan.
He says the toughest thing about the lockdown so far has been cancelling 20 or 30 shows. That and the constant fear of family, friends and relatives succumbing to the virus, though he tries not to dwell on that.
The silver-lining, however, has been staying at home and therefore seeing much more of his children.
"For me, being a jobbing musician has always involved a bit of spinning plates," he said.
"It's unfortunate that the corona situation has moved those plates from my reach somewhat.
"In the meantime, I'm enjoying as much time as I can with my family, but also, writing, preparing for whenever this lockdown may end.
"I suspect we're going to be in this situation for a long time, and I imagine the landscape for everyone will be very different when we finally emerge.
"Trying to stay positive, but also realistic. "There's little point us rushing back into gigs when no vaccine has been created."
Alan Cormack, who performs as The Alien Cormorant, is also a member of Dundee-formed lo-fi outfit Spare Snare.
The lockdown has given the multi-instrumentalist more time to focus on ideas he has been toying with over the last year.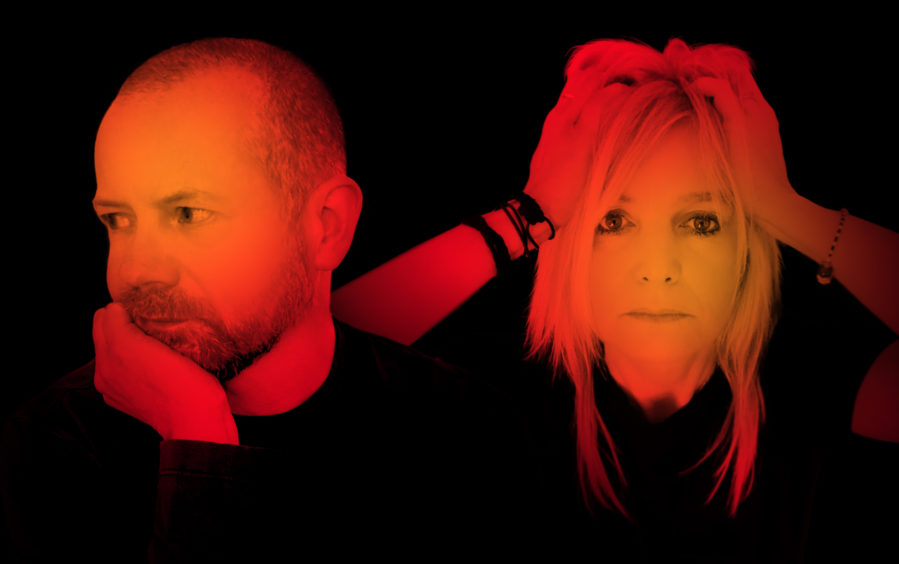 He's been devoting a lot of effort into learning new recording techniques and experimenting more using "found sounds" – stuff he's recorded on his phone when out taking his daily exercise.
"For the main, I've used the time to collaborate with other musicians across the world who have been experiencing a much more rigid lockdown than us in Scotland," he said.
"The first of these collaborations is with an Italian singer songwriter called Cecilia Miradoli, from the band Pinhdar.
She lives in Milan, the epicentre of the European covid-19 outbreak.
"I sent her music I've recorded by email, and she has sent back to me vocals and melody parts which I have then added to my original tracks.
"We have produced a five song EP which can be bought on Bandcamp with the proceeds of the online sales going to Dundee Foodbank and a hospital in Milan.
"I have another two collaborations which I'll be releasing shortly, one with another Italian artist, Emanuela Ligaro who performs under the name Gold Mass, and the other with Argentinian lo-fi singer Billordo.
"It's fascinating for me to hear what these musicians are sending back to me after using my initial music as inspiration and mixing it with their own lockdown experiences.
"There are many themes coming through – anger and hope being the main two. I suppose that's everyone's reaction, no matter where you are in the world."
For Edinburgh-formed indie-rock band Vistas, 2020 was gearing up to be a huge year with an appearance at the South by Southwest festival in Texas, a debut album launch on May 29 that would have coincided with an instore gig at Dundee's Assai Records, and a UK tour taking in Glasgow Barrowlands at the end of the year.
But while their album Everything Changes in the End has been launched as planned, all gigging was cancelled back in March and the future of live shows remain uncertain.
"This is the longest period of time in recent years where we've just been able to focus on writing," said singer Prentice Robertson, 23, whose inspirations include The Strokes, Kings of Leon and Dundee band The View.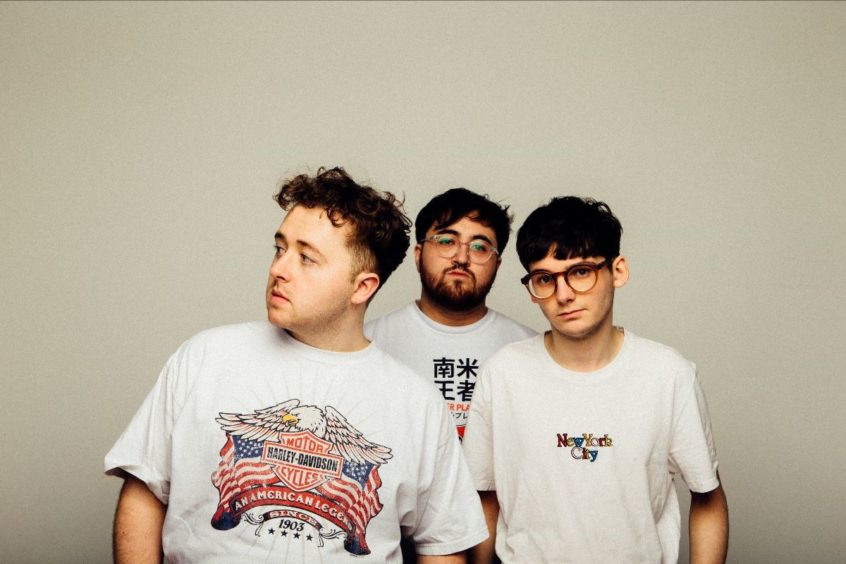 "In some ways that's a good thing. We are trying to do as much as we can to engage with our fans, and promote our album.
"We had so much stuff planned that involved big events with mass gatherings of people. While none of that can happen now, we are trying to make the best of the situation and hopefully people will still be into the album and still be able to enjoy it.
"Hopefully it'll be some light relief from everything that's going on right now!"
Prentice said one of the ways they'd managed to engage was in the creation of a music video made up of fans' submissions.
But he also thinks current experiences are already influencing music.
"I know myself as a songwriter it's difficult to disconnect from what's happening in the world," he said.
"I'd imagine songs will be about missing friends, loved ones – it will definitely influence the music.
"The other hope for the future is that it might influence peoples' attitude towards music. People turn to the arts to find support. Hopefully there will be a greater appreciation for venues and artistes."
At the time of this interview, Simon Thoumire, creative director of Hands Up for Trad, is working on the basis that most gigs will be cancelled for the remainder of 2020.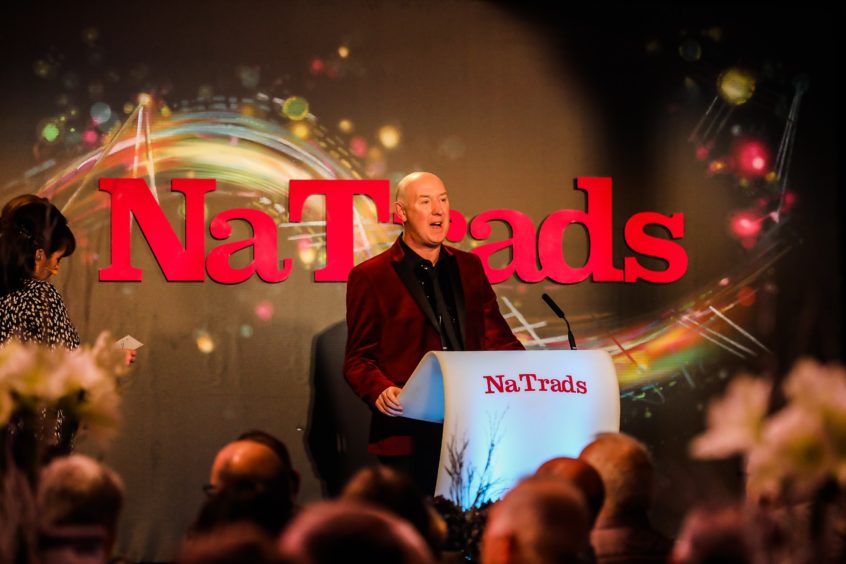 Question marks hang over two big Dundee events – the Scottish Language Awards and the Scot Trad Music Awards.
He said it's "interesting" there was a splurge of live content on social media at the start of the lockdown. But this seemed to "calm down" quite quickly.
"Some musicians like Jen Butterworth the guitar player has come up with a lot of interesting ideas," he said.
"She has created a website where she is giving out music. People can download the file and basically jam with a really top class musician – playing along with her. That's a great idea. Really new!
"But technology can't replace the live experience of audience interaction. Hopefully it'll just pick up again when the time is right. Music you can dance to!"
*Stonehaven Folk Club recognizes the catastrophic impact that Covid-19 has had on Scottish Folk Artists and their crew's incomes. To help address this impact, the club has teamed up with Hands Up for Trad to start up a fund to help support folk musicians and music production staff living in Scotland during the crisis.
 To launch the Fund, Stonehaven Folk Club is providing 20 grants of £250 to help towards living expenses during this period when affected individuals are unable to work. It is hoped this fund will grow with further donations from other organisations and the public.  Go to https://projects.handsupfortrad.scot/handsupfortrad/contact-us/