"There's an old saying in my country that if you 'practice, practice, practice you'll get to the Carnegie Hall. Well, I've just found another way to get to the Carnegie Hall!" laughed American song writing legend Jimmy Webb as he took to the stage in Fife for the first time at the Dunfermline version of Carnegie's New York name sake.
The Grammy Award winning master song writer made the comment on Wednesday night as he launched into a mesmerising two-hour multi-media musical journey which intertwined his versions of tracks he wrote such as MacArthur Park and Wichita Lineman with nostalgic, often humorous, tales of life with the legendary performer Glen Campbell.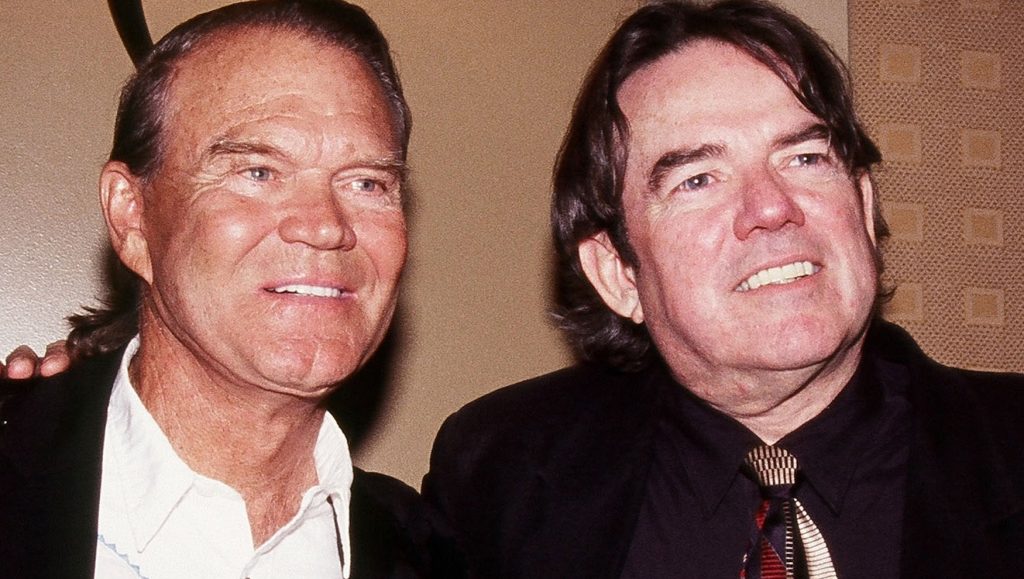 After an introduction featuring Webb's own version of Galveston, the 70-year-old went right back to his musical roots, taking the audience on a journey through his life from growing up as a country boy in rural Oklahoma to the day when, aged 14, he heard Glen Campbell's Turn Around, Look at Me on the radio and begged his father for a dollar to buy the record.
When he started writing songs, the teenage Jimmy prayed "to write a song as good as that and meet someone like Glen Campbell who can sing it".
He believes it was a "miracle" that within four years Campbell won a Grammy for his performance of Webb's own By the Time I Get to Phoenix, before he had even met the man himself.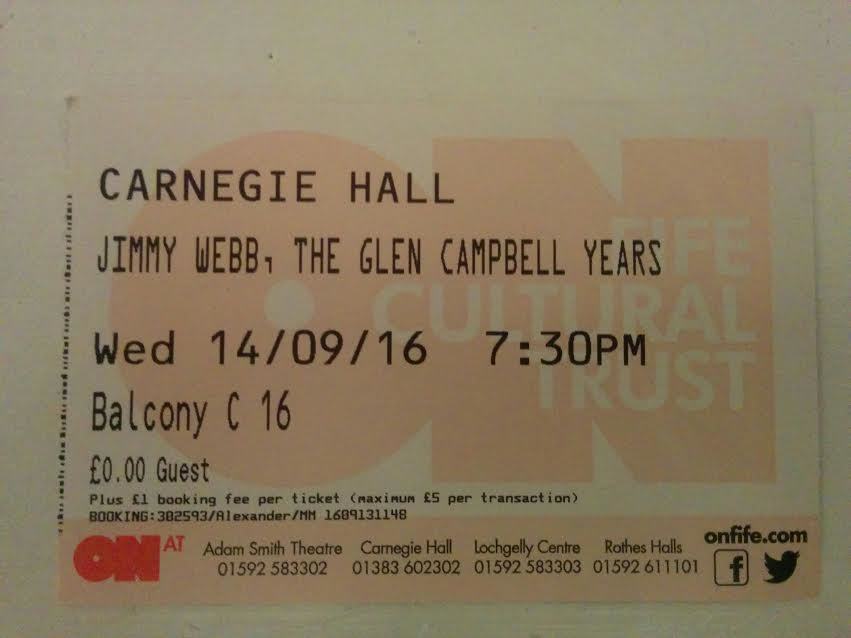 Webb performed his classics at a grand piano, and couldn't quite reach the highest notes.
But that didn't matter as he meandered through the evening with classic performances interspersed with fascinating tales.
He told how a radio station in his home county threatened to stop playing the Fifth Dimension hit  he wrote called Up, Up and Away thinking it was about drugs not balloons.
Only when Webb's father – a former US Marine turned Baptist Minister – marched on the building clutching "a .45 and a Bible" did they have a change of heart.
Another moving moment came when Webb talked about Campbell's struggle with Alzheimer's.
He revealed that during Campbell's farewell world tour in 2012 – knowing that he had Alzheimer's and dependent on an auto-cue – the legendary country star accidentally sang Wichita Lineman twice whilst performing in Sydney.
He was forgiven by the opera house audience, however, who shouted 'again'!
As The Courier reported in an interview with Jimmy Webb last week, the Glen Campbell tribute was only organised by Webb because Glen – now in the final stages of Alzheimer's – is no longer able to perform. In conjunction with the Campbell family, Jimmy put the seven date UK and Ireland  show together to highlight his belief that Glen is one of the greatest entertainers of all time.
It was spine tingling stuff when Jimmy performed his versions of Wichita Lineman and MacArthur Park – only for archive footage of Glen Campbell performing the tracks with Jimmy  to be synchronised on the big screen.
Perhaps an even more poignant moment will come on May 3 next year, however, when Jimmy Webb puts on a special Glen Campbell tribute at the other Carnegie Hall in New York.
"I want to raise at least $100,000 for research into Alzheimer's," he said.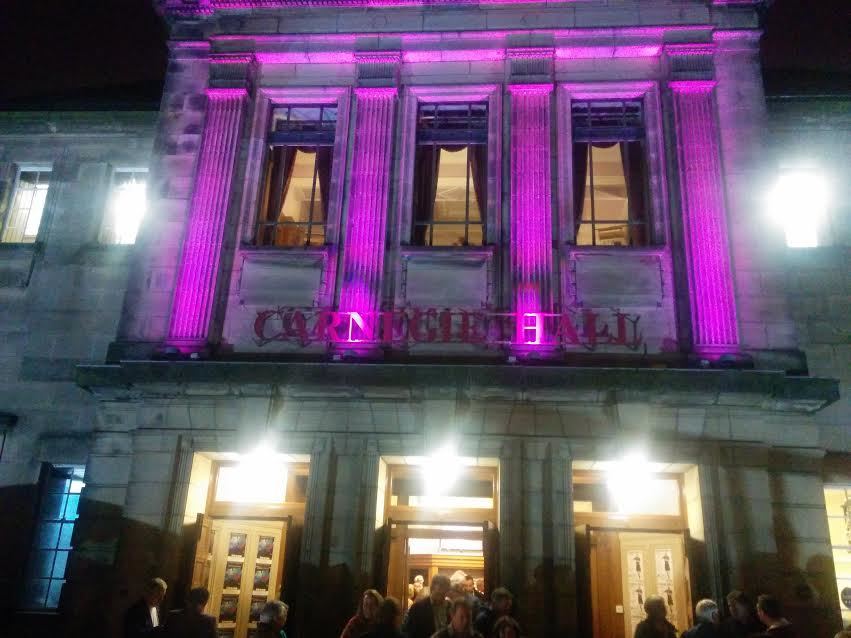 One thing is for sure. Few who were at Dunfermline on Wednesday night will forget this poignant gig in a hurry.
www.jimmyweb.com