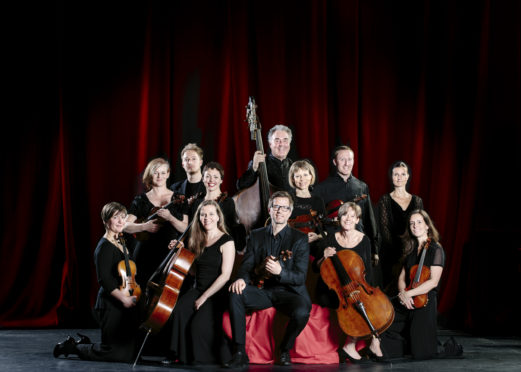 Always expect the unexpected when it come to the Scottish Ensemble. In fact, even the expected can take you by surprise.
Such is life with this magical ensemble and the wonderful musical world they live in. Standard concerts are things of the past as they steer an unerring course through the world of innovation.
And, above all, anything off the beaten musical track is embraced wholeheartedly, a fact heavily underlined in their current series of shows, not concerts, with the dancers of Andersson Dance. These shows are a culmination of 10 days' rigorous rehearsal as the musicians took Andersson's imaginative contemporary choreography in their stride. Anyone who witnessed their first collaboration in the Caird Hall last season would have known what to expect. But the intimacy of the Rep brought everything closer and made everything tastier.
Tuesday night's performance showed how contemporary dance can mix with both classical music – Bach and Beethoven – and contemporary music – Witold Lutoslawski. They alternated between the smooth and silky music of Bach, his Art Of Fugue, and the abrasive percussion of Lutoslawski's Preludes. But it was the way the music was interpreted by dancers Clyde Emmanuel Archer, Ida Holmlund and Hokuto Kodama that made a wonderful combination of sight and sound.
One or two things did jar, and the jarring wasn't all the fault of the Pole's abrasive music. I didn't quite grasp the motive behind two strips of light on a darkened stage, with the accompanying monotone of the Ensemble's director Jonathan Morton. But then, I'm no expert on contemporary dance and everything else, music and movement, seemed to dovetail perfectly.
It was all superb stuff, but the finale really knocked me for six. Beethoven's Grosse Fugue is a colossal stand-alone work for string quartet that is spectacularly demanding and superbly enjoyable. However, the Ensemble's performance, first of all on three sides of a square then sprinkled across the stage, blew it to stratospheric proportions.
The show was all over in 75 or so pulsating minutes, but the energy from dancers and musicians and the overall experience was the same as at least a dozen standard concerts. Fantastic entertainment.