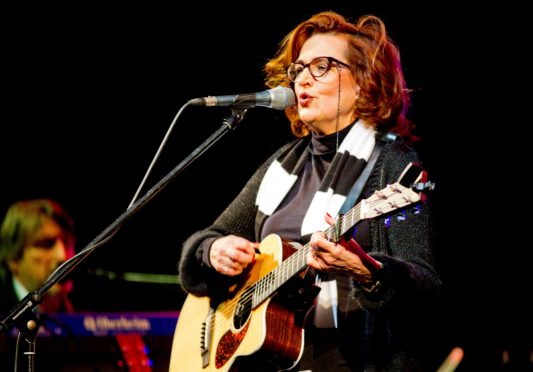 Barbara Dickson remembers as if it was yesterday the defining moment in the 1960s when her life changed.
"It was in Dunfermline Folk Club when I stood up and sang a song. That was when I changed from being a member of the public to a singing artist," recalls the Fife-born multi-million selling star. "Why? Because I knew I was very good," she continues. "That sounds slightly pompous because I'm not particularly marvellous but my musical ability is.
"I'm not a show off so performing and putting myself in the spotlight has always been a bit of a struggle. It's not to do with the performing itself but how I feel when I perform."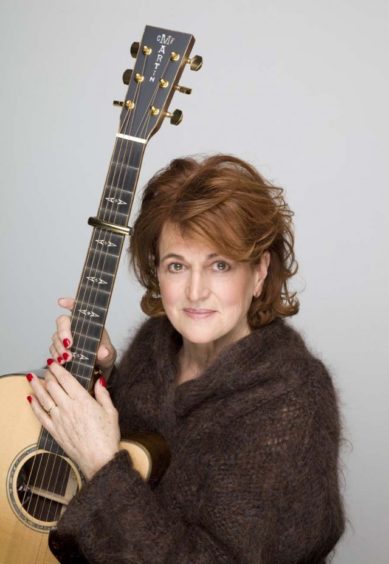 After leaving Dunfermline High School and combining a day job in the Civil Service with singing in her spare time in local pubs and clubs, things changed in 1968, when Barbara was 21 – after being refused leave from her job for an overseas singing engagement, she resigned, determined to pursue a career for herself in the folk scene.
Fifty years later and now aged 71, and with 17 platinum and gold albums to her name, Barbara remains Scotland's biggest-selling female singer of all time. Iconic folk musician Aly Bain has described her as having the best female voice ever to come out of Scotland, while Billy Connolly says: "From the very first time I heard her, her voice just nailed me to the wall. She's just a one-off."
With frequent hits studding the charts for more than 10 years, including Answer Me, Another Suitcase in Another Hall, The Caravan Song, I Know Him So Well and January, February, she was awarded an OBE in 2002 for Services to Music and Drama.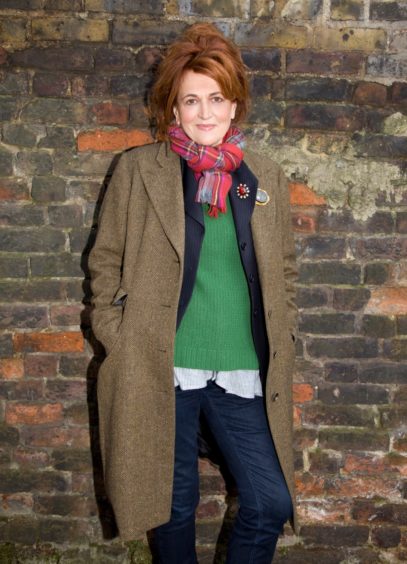 Barbara is coming to Perth Concert Hall on February 6 as part of a national tour celebrating "a musical odyssey" of 50 years creating music, playing guitar and piano, acting and song writing. She is looking forward to heading back to her homeland.
"I'll be touring for 28 days which is longer than usual and it will be lovely to play in Scotland and Perth is such a pretty town," she smiles. "I'll be picking up my guitar and playing with my four accomplished musicians (Troy Donockley, Nick Holland, Brad Lang and Russell Field) – it will be an intimate vibe, drawing on my folk roots as well as the songs that were hits for me in the 60s and 70s.
"While I'm not in the nostalgia business and don't tend to look back, I know a lot of my fans are very devoted to these songs and they can have memories associated with them," she reflects.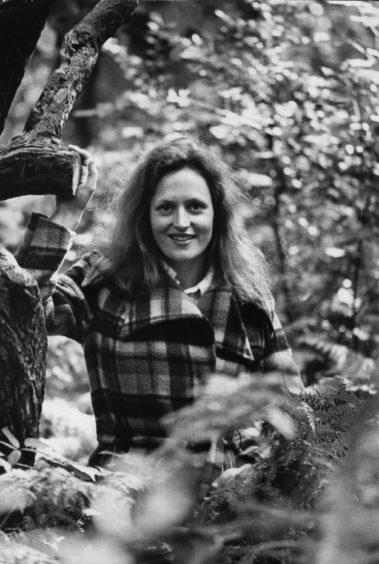 "They can have more memories of them than I have so there's quite an emotional backdrop to the songs for them.
"My target audience is aged 45 upwards because they've been introduced to my music by their parents and grown to like me," explains Barbara, who released her latest album Through Line last autumn.
"My own hits and my own development as an artist sprang from trad music and I've still kept one foot in that," she says.
"I try to tell stories in my songs, and I'll do a bit of Jerry Rafferty, a couple of Beatles songs. My style is very organic and influences include Caribbean, hip hop and music from all over the words.
"I'm not generally interested in the charts although there may be a chart artist who makes my ears prick up like Ed Sheeran or Eminem – I see him as a younger version of Bob Dylan," she says.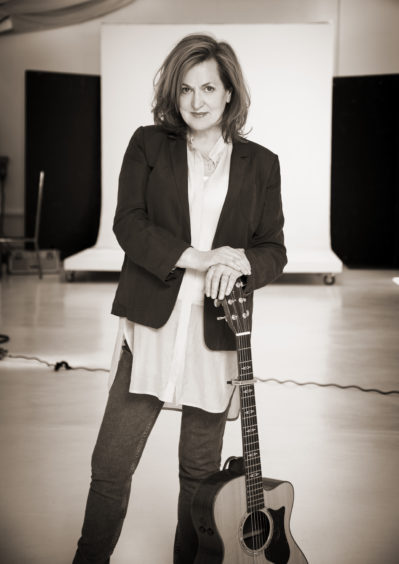 Barbara's autobiography A Shirt Box Full of Songs was published in 2017 and here she readily admits she would have been happy to continue her life as a travelling folk musician, if she hadn't met with an old friend, musician and playwright Willy Russell, in Liverpool in the early 70s. This fateful meeting was to change the course of her career completely.
Willy offered Barbara the role of the musician/singer in his 1974 Beatles' musical John, Paul, George, Ringo… and Bert at the Everyman Theatre in Liverpool. She was on stage throughout the entire performance singing alongside a cast which included Antony Sher, Bernard Hill and Trevor Eve.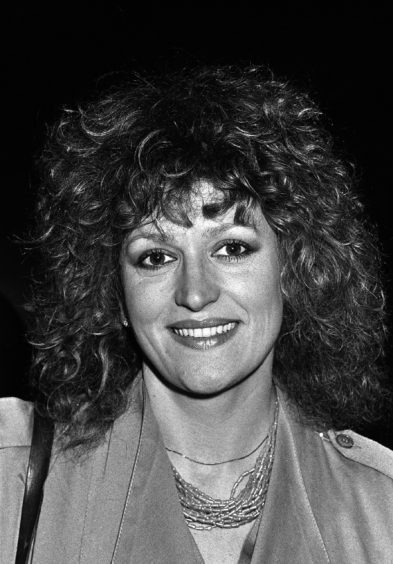 The show was a huge success and after a sell-out Liverpool season it transferred to the West End. After seeing Barbara's performance in the show, she was signed by RSO Records – and the rest, as they say, is history. All of a sudden she had become the nation's darling, even finding herself in a regular guest spot on The Two Ronnies, which had an audience of more than 15 million. But despite starring in musicals Blood Brothers and Spend, Spend, Spend, as well as Taggart and Band of Gold on TV, and picking up two Olivier Awards, she reveals she hasn't acted for almost 20 years.
"I feel myself more as a musician. My heart is in that medium," explains Barbara who, over the years, has worked with music icons including Gerry Rafferty, Rab Noakes, and Tim Rice and Andrew Lloyd Webber.
Living in Edinburgh with her husband TV director Oliver Cookson, she reveals that their three sons, Colm, Gabriel and Archie, are all natural performers. "Oliver is from a long line of actors and the kids have just grown up with it," she says.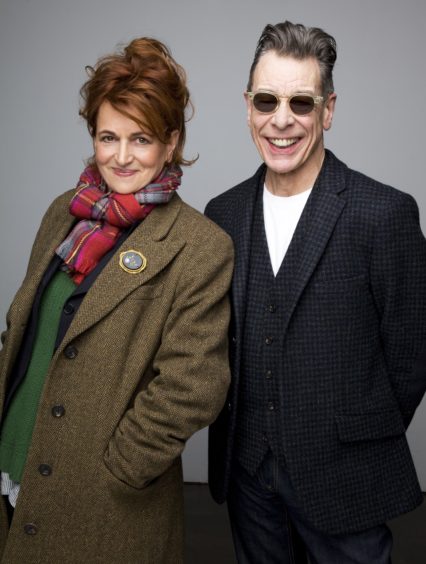 Looking much younger than her 71 years, Barbara smiles: "A GP friend of mine says you have to choose your parents well – it's all to do with DNA and so on.
"I'm very lucky, I've never been really ill in my whole life and I don't take that lightly.
"There are no magic ingredients. I go to the gym three times a week and then walk home. I don't go for hours – I have a 45-minute regime first thing in the morning. It gets the blood racing around my body and keeps me reasonably aerobically fit," she continues.
"I haven't had any cosmetic surgery – I don't approve of that. I've been taken at face value all my life as a singer and a musician and I've never relied on things that would have been more transient.
"I've travelled all over the British Isles and abroad for 50 years and have managed to have a parallel life with three children and a husband."
Barbara is also a staunch supporter of charities, especially those based in her beloved Fife. Ambassador for Alzheimer's awareness at Nordoff Robbins Scotland, she's also patron of Fife Headway (a charity for people who have suffered a brain injury) and the Fife Society for the Blind.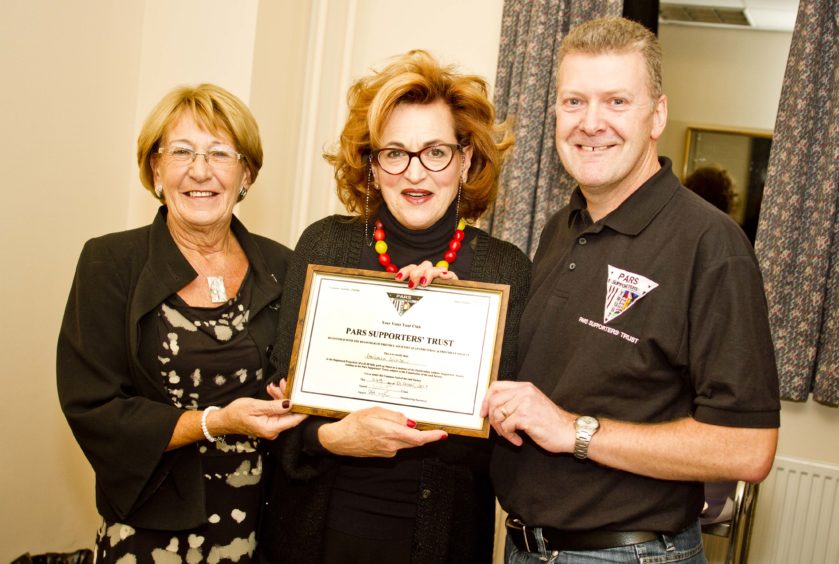 Ask Barbara the best moment of her career so far and she replies: "I don't know – it hasn't happened yet.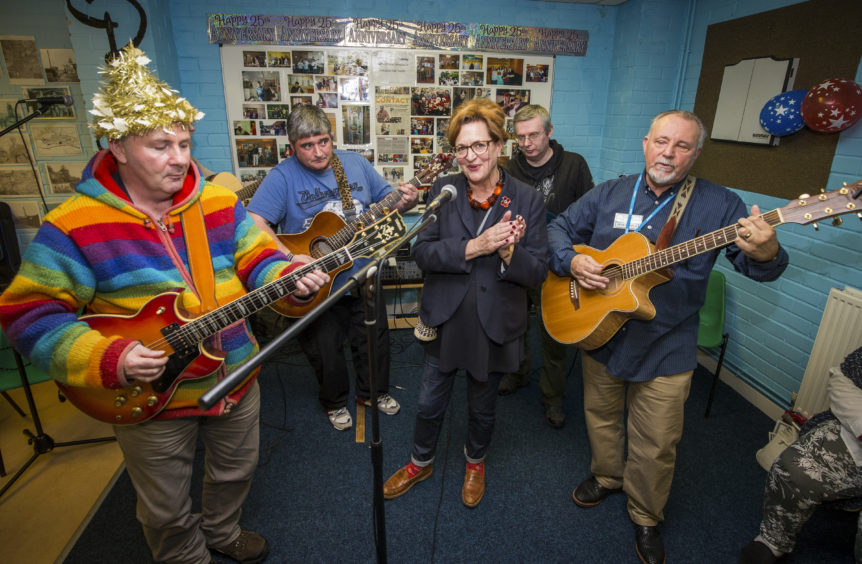 "I've had an OBE from the Queen, I've had a song in the top 10 (I Know Him So Well recorded with Elaine Paige from the musical Chess) and I've won two Olivier awards but they're not my defining moments," she says.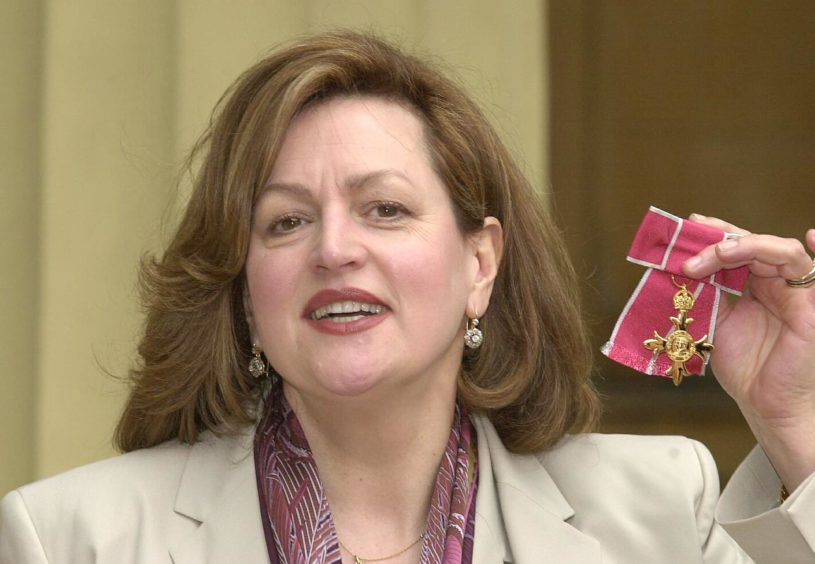 "My tour is a culmination of my journey so far and I hope that people are inspired by the show. My message is: realise you can sing, play, develop your career as you get older and take people with you.
"Many people have said I'm an inspiration. I suppose that's because I move forward, try something new – that's what defines me. I'm always up for doing something different.
"Singing is not," she says, "about technique but what is in your heart. That is the secret."
Barbara Dickson will be performing in the Gannochy Trust Auditorium at Perth Concert Hall on February 6, 7.30pm.