From Black Watch to Glasgow Girls, in its first 10 years the National Theatre of Scotland has produced an eclectic and exciting range of theatre reaching out to audiences across Scotland and beyond. Michael Alexander investigates its success.
If there's one word to sum up the creative renaissance sweeping Dundee at the moment, then Roberta Doyle, external affairs director for the National Theatre of Scotland (NTS), has no hesitation in saying that the word is "magic".
She has no doubt that Scotland is living through a "golden age" of theatre and Dundee continues to play a leading role.
How apt then that as the NTS celebrates its 10th anniversary of "theatre without walls", Dundee is about to stage the award winning NTS production of Glasgow Girls at the Rep – and play a prominent role in the NTS's first international participatory arts festival in Glasgow.
Glasgow Girls, directed by Fife-raised Cora Bissett, has been attracting rave reviews in London for its timely look at issues around asylum seekers and is sure to be a hit with Dundee audiences when it launched on October 12.
Perhaps just as exciting, however, is that Dundee will be strongly represented at the NTS Home/Away Festival at Glasgow Tramway on October 11.
This is Me (TIM) – directed by Dawn Hartley, head of creative learning for the Dundee-based Scottish Dance Theatre – features a group of young people from the city who are looking at issue of body image.
It's not the first time Dundee has figured centrally in the work of the highly acclaimed NTS.
From the Dundee launch of HOME in 2006 which featured live performance and filmed interviews with residents of care homes, to the almost sold out run of award-winning Our Ladies of Perpetual Succour in the summer of 2016, some 18 NTS productions have been performed in Dundee over the last decade.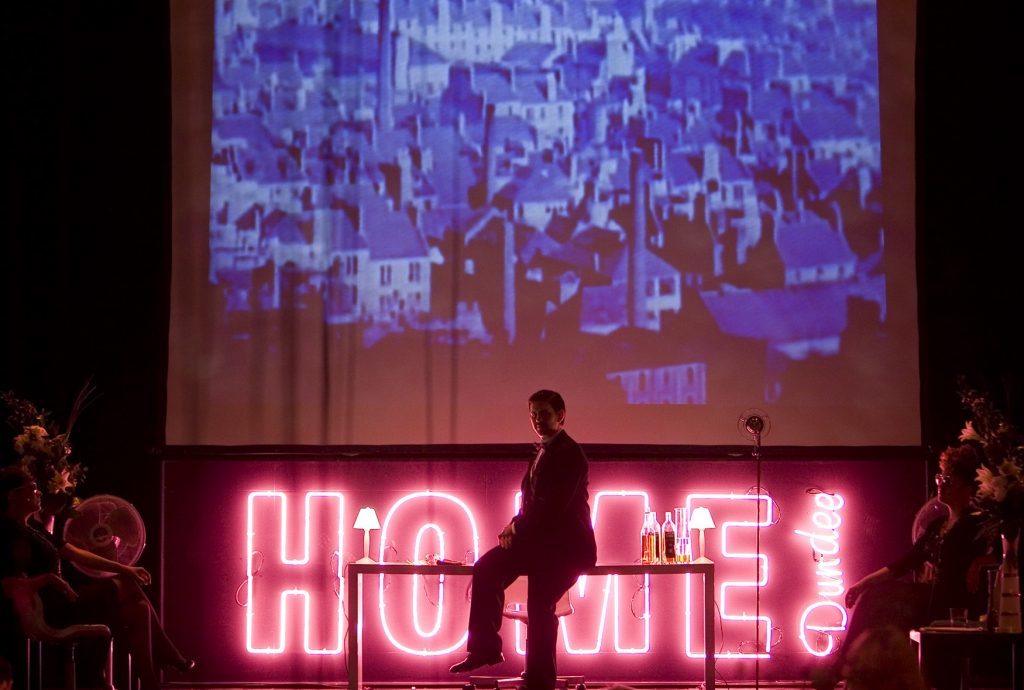 But as the body celebrates its 10th anniversary, Roberta cites This is Me as a classic example of the NTS' radical declaration to reach out across the country – and to embrace and develop what was an existing network of venues, artists, writers and audiences.
It was 2006 when the NTS first came into being – going on to mount more than 250 productions and a host of community work since.
However, when the announcement came in 2004 that a National Theatre of Scotland was to be formed, it actually ended a debate that went back decades.
After years of impasse about where such a theatre should be, it was only in the mid-1990s when it became obvious that Scottish devolution was going to become a reality that serious conversation began again within the industry, and it was accepted that a national theatre should have no fixed base.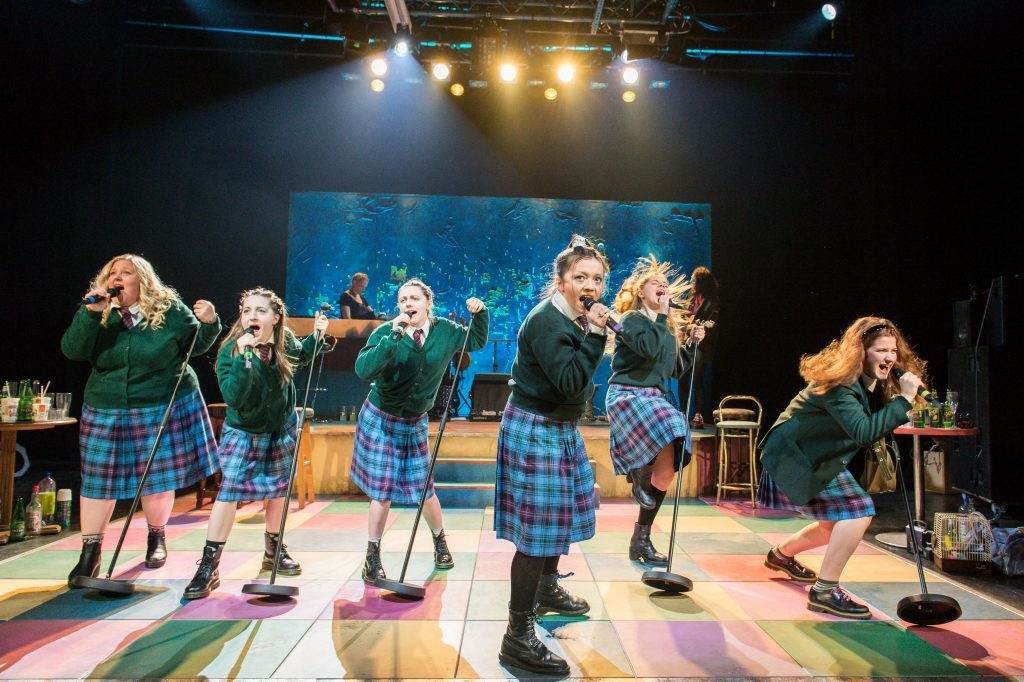 "For years people were saying we can't have a national theatre because they'll want it in Glasgow, and others were saying we can't have a national theatre because they'll want it in Edinburgh," says Roberta, who joined NTS shortly after its creation.
"When the philosophy began to dawn on people that in essence the constituent parts already existed – that there was a Scottish theatre community comprising artists, companies, audiences and venues –  then I think the idea of a national theatre that didn't have a physical theatre,  began to take root."
Roberta recalls that in the run up to its formation, performing arts organisations were asked by an informal working group to start publishing 'Part of the Scottish Theatre Community' on their literature.
As discussions became more formal, it was backed by everyone from the then Scottish Executive to the Scottish Arts Council.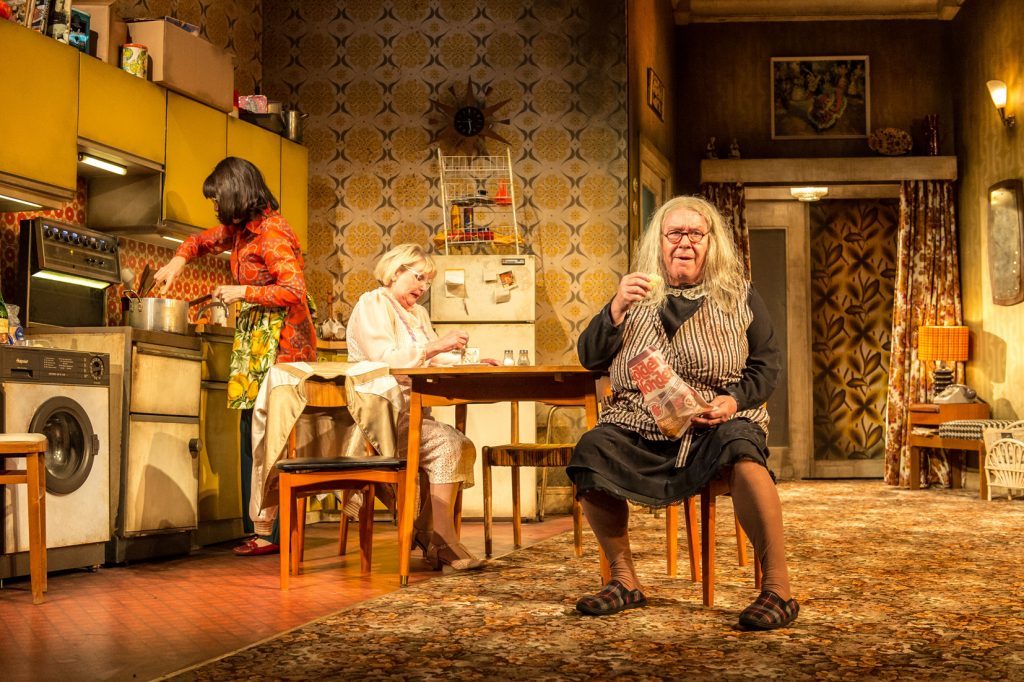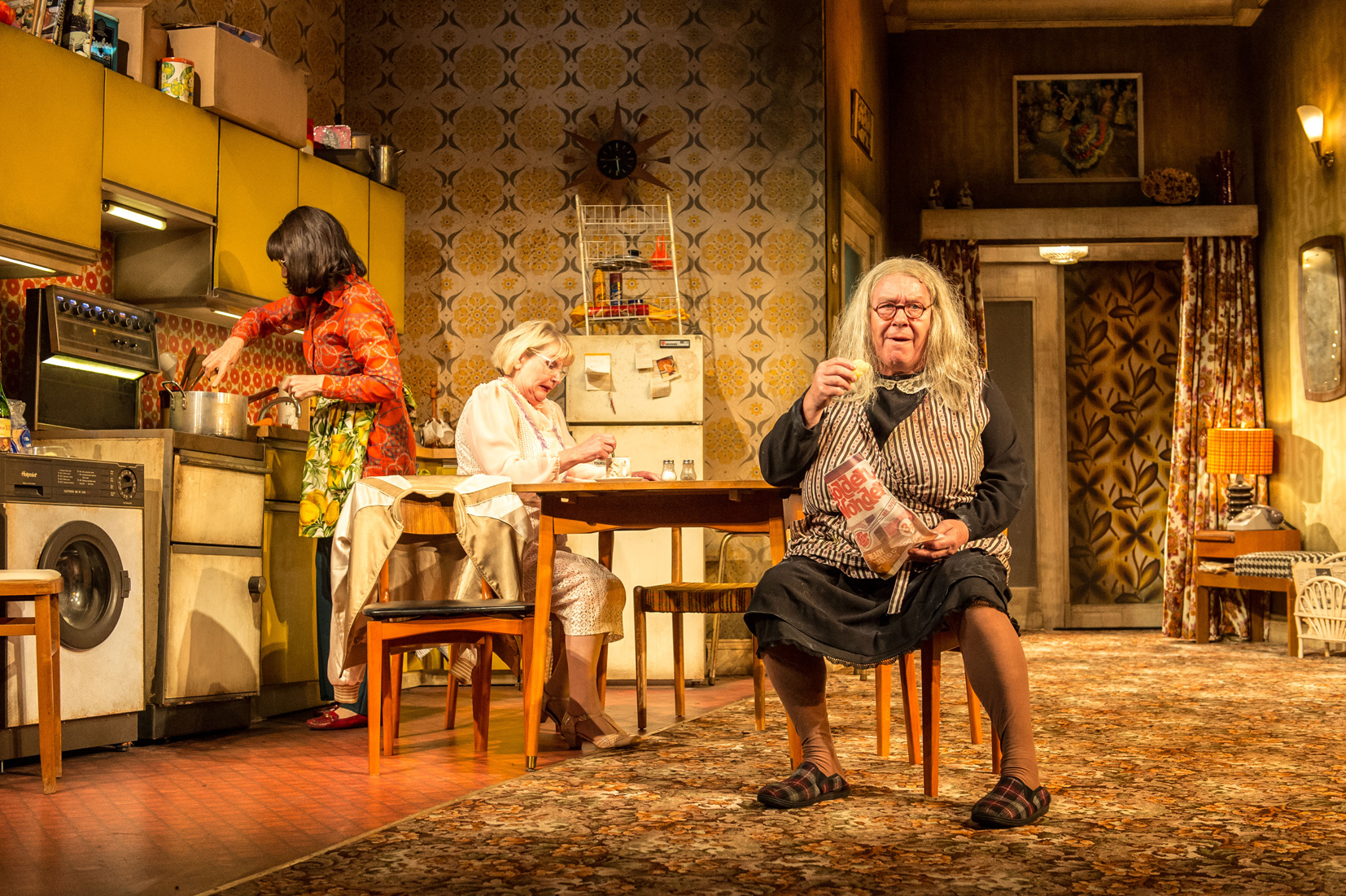 Central to the concept, however, was a "bottom up approach" that could not have come into being unless there had already been robust artistic self-determination in existence, says Roberta.
So when Vicky Featherstone was appointed as the inaugural director, she was determined that not only should Scotland have a national theatre that began to explore some of the classics, it should also embrace new writers and bring to the fore issues that are current in Scotland today.
At the core of the business plan was a desire to commission and perform new work, engage with existing theatre companies, venues and artists, and do children's work.
Yet with international productions being another lofty ambition, no one could have anticipated that the 2006 produced Black Watch would open that overseas door so quickly.
"Black Watch has been a phenomenon and remains a phenomenon," adds Roberta.
" I don't think we'd have been arrogant enough quite frankly to have anticipated this was a piece of work that would be invited around the world and be showered with awards and lauded by the press, politicians and audiences alike.
"Clearly when that began to be the case we were thrilled for the artists, for the director, for the writer, for audiences, for the Black Watch and for Scotland. I would have to say it was a pleasant surprise rather than a stated intention."
Glasgow Girls, is another acclaimed NTS production, recently attracting standing ovations in London.
It's based on the true story of seven feisty teenagers whose lives change forever when their school friend and her asylum seeking family are forcibly taken from their home to be deported.
With the life affirming play set to arrive at Dundee Rep from October 12, Fife-raised director Cora Bissett is pleased that London critics have acknowledged the "timeliness" and "need" for the Glasgow Girls story to be told.
But more generally, she is delighted the NTS has given "status" and a "real importance" to Scottish theatre on a global scale.
She explains: "When the NTS first started it was quite hard for people to envisage what that actually meant – a theatre with no walls or building.
"But I think as time has gone on, it's given us an identity on a world scale.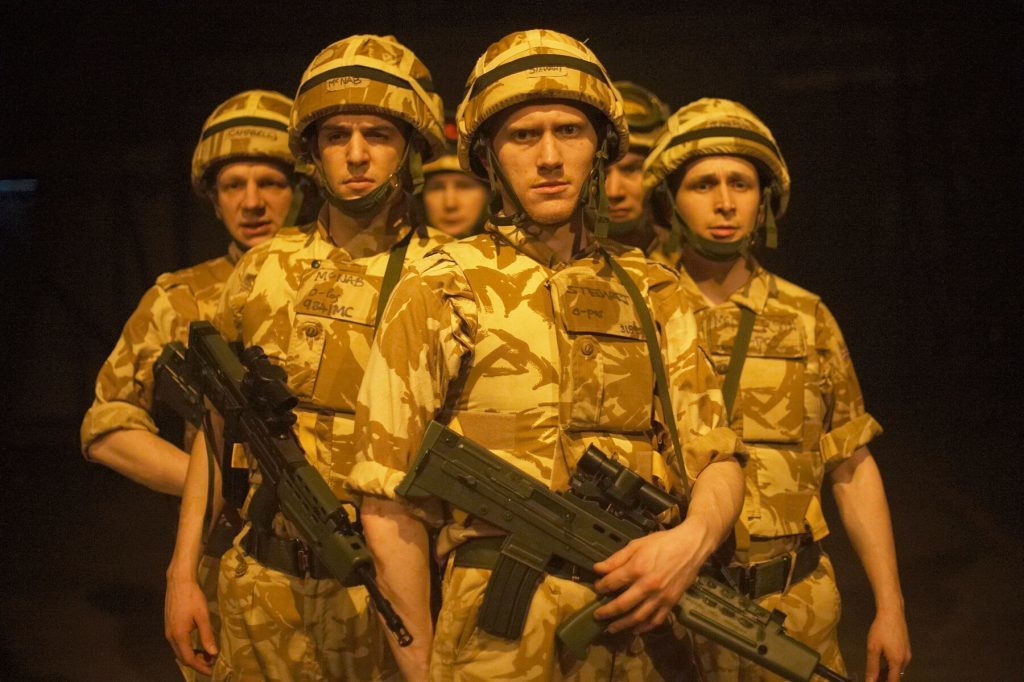 "When I've been touring around with other international shows, people really recognise that there's a National Theatre of Scotland.
"They recognise lots of different small companies as well. I'm not saying they are not recognised in their own right.
"But they recognise a big brand, and I think having a National Theatre of Scotland has really allowed us to stretch our wings really far and wide.
"As well as that at home it's allowed us to have theatre that travels up and down the country.
"It gives a real importance to theatre in Scotland. It gives a status. It gives a home – even if it's not a physical home –it gives a place here that is about creating new forms of exciting theatre.
"I think that's it. It's not about 'oh let's do that classic play'. That can be something we do. It's more about how do we go about redefining what Scotland is, what Scotland's artists are, what Scotland's people are. It's a real open playground to do that."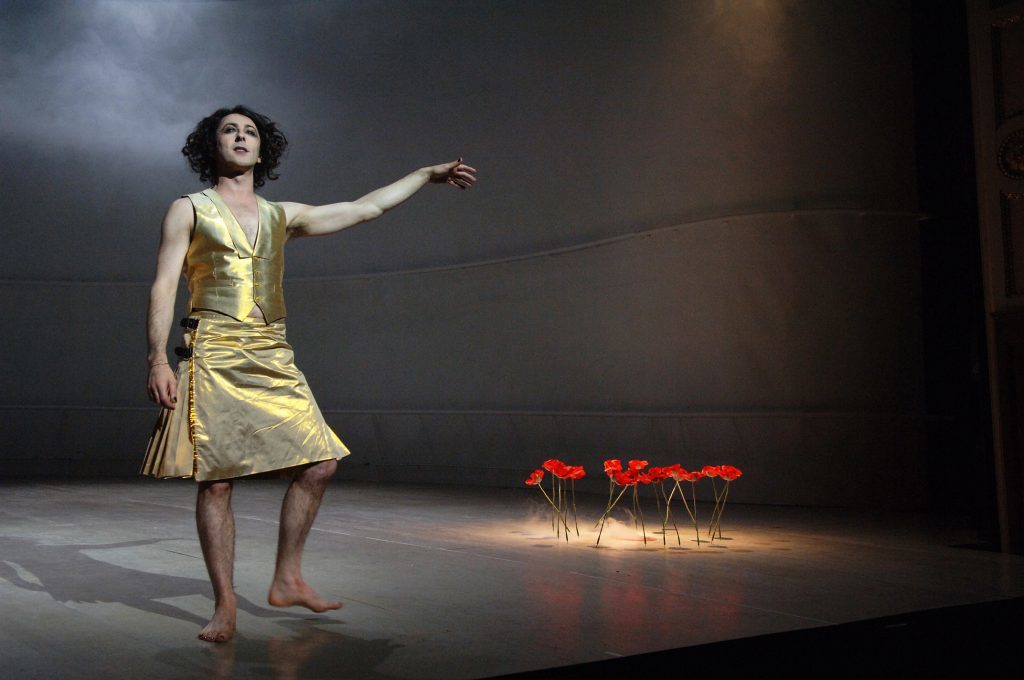 Cora says NTS has been "really important" for her personally.
"It's allowed me to launch Glasgow Girls obviously – the biggest and most important personal project that I've had with the National Theatre. But also Rites last year – the project I developed last year about female genital mutilation – I mean really risky topics which I'm being thoroughly supported in to tell. I think the NTS is brave, it's bold and it's certainly supported me."
Cora says it's been "phenomenal" that Glasgow Girls has been getting rave reviews in London. But she is delighted it'll now be coming to Dundee.
She adds: "Although the title is called Glasgow Girls it's not just a show about Glasgow.
"It's a statement of intent. If you say 'I'm a Glasgow Girl' it means 'I support the rights of asylum seekers. I support the rights of vulnerable people. I support the rights of other people other than myself. That's what I believe in.'
"I'm just so glad it's getting a life and a journey around the country. I'm hoping it'll go down well in Dundee."