Ahead of his Scottish tour, Michael Alexander hears from comedian Phill Jupitus about his love for life in Fife – and why, because of Brexit, he no longer talks about politics on stage.
Sparkling sunbeams dance across the waters of the Forth estuary as the ever-changing light illuminates the rocky outcrops of the Bass Rock and North Berwick Law beyond.
Closer to shore, a curlew soars over the rooftops as a handful of prawn boats chug out to sea.
Phill Jupitus admits that he'd never even heard of the East Neuk of Fife until a couple of years ago.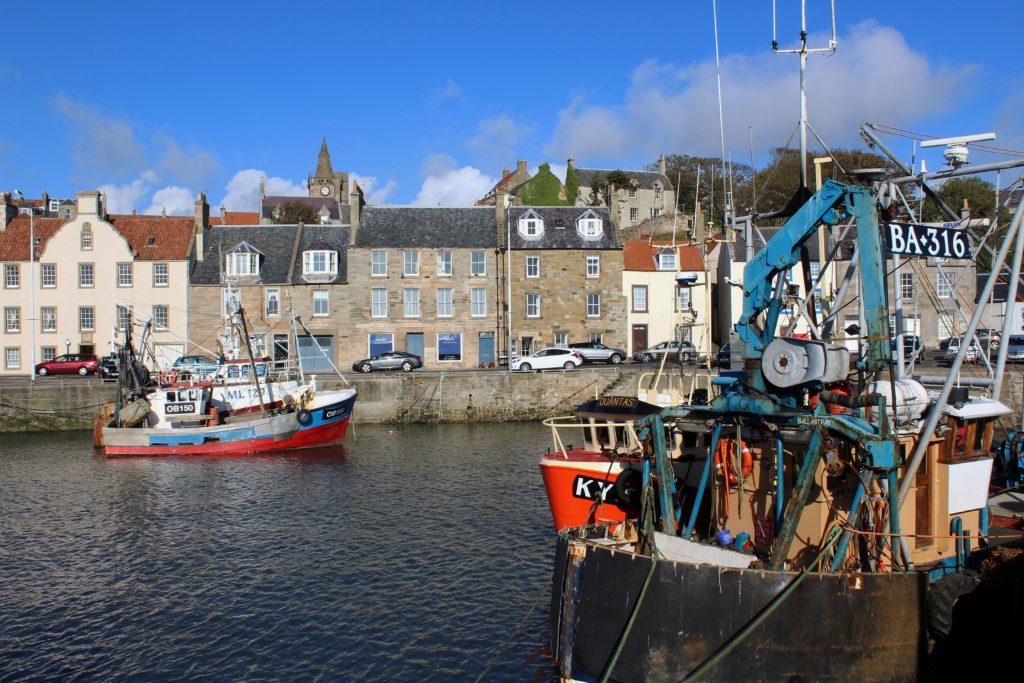 But as the 56-year-old stand-up comedian, actor and performance poet gazes out of the window from the Pittenweem house he has called home for 19 months, he can barely contain his excitement at the natural beauty around him and how "at home" he now feels.
Feeling connected to the sea as a youngster on the Isle of Wight, and having lived latterly in London and Essex, Phill is perhaps best known for being team captain on BBC Two's popular music quiz Never Mind the Buzzcocks for 19 years, as well as being guest on several other panel shows including QI and BBC Radio 4's I'm Sorry I Haven't a Clue.
However, it was annual trips to Edinburgh for performances at the Fringe that first planted the idea of living in Scotland – and the search for a home within an hour of the capital that led him to settle in the East Neuk.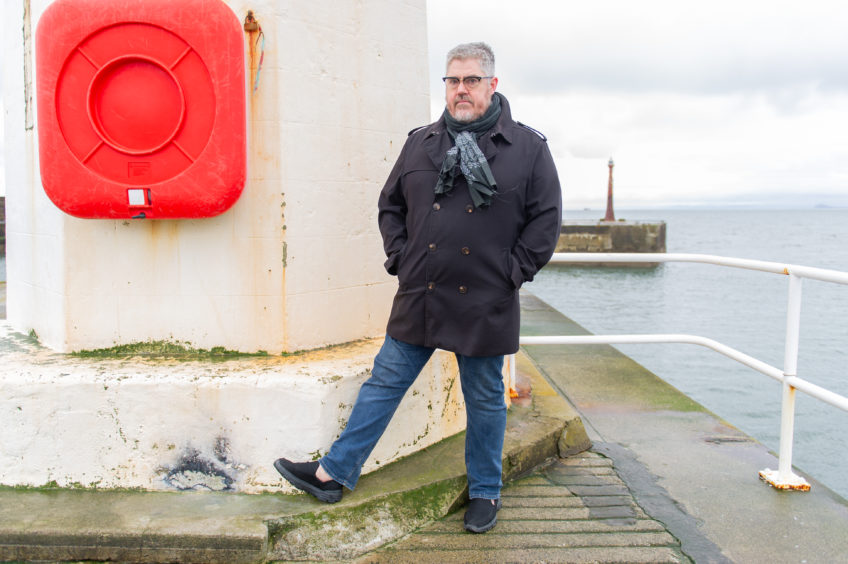 "I'd spent more than a year of my life in Edinburgh with the Fringe," he says.
"I kind of realised after the fifth visit – there was this sort of vibe when I came out of Waverley and was going up Waverley Steps.
"It was like a lightning of the soul really. There was an excitement combined with feeling really at home. I got that vibe very very strongly anywhere I went in Scotland.
"It just felt like I fitted more."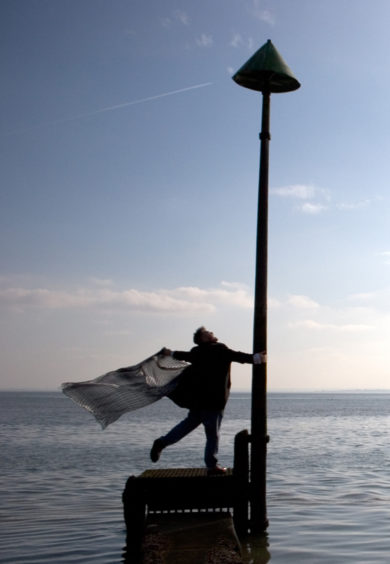 When the "idle thoughts" of settling in Scotland become more of an ambition, Phill and his wife started looking at places within range of Edinburgh like Kinghorn and Burntisland.
It was while browsing properties at an estate agent in Anstruther, however, that they found their current home and he fell in love with the East Neuk and its "sense of community".
Today, Phill can't stop talking about his "compulsion" to take photographs of the sunsets over the Forth and the ability of the "big sky" to change colour multiple times over an hour.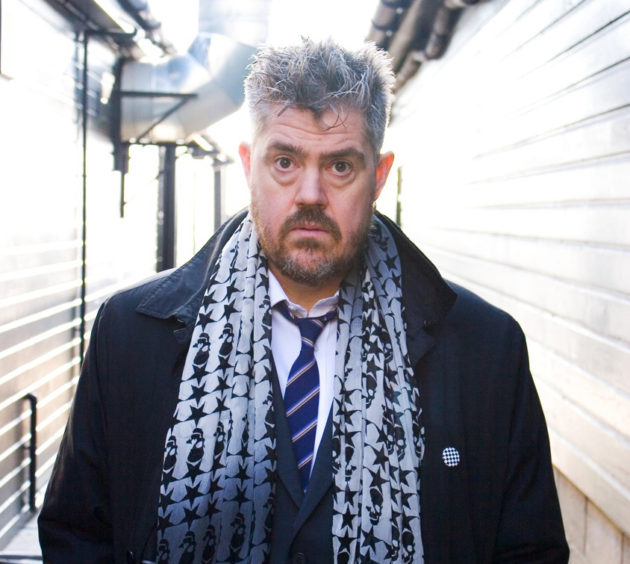 "It's mad here – it speaks to me mate!" he says, reflecting on an "unbelievable" recent walk along the "geographically unique and aesthetically beautiful" Fife Coastal Path.
However, as he looks forward to a tour of Australia and the Far East followed by a number of local gigs on his Scottish Sassy Knack tour including Birnam Arts Centre (May 19), Dundee Rep (May 31) followed by Rewind Scotland (July 20) at Scone Palace  – an event he "bizarrely" played down south with The Blockheads a decade ago – it's the warm welcome he's had from local people, particularly the "massive" local arts scene, that has really struck him.
Within a month of moving to Fife, Cellardyke-based musician James Yorkston was on the phone asking him to do his Tae Sup Wi' A Fifer gig in Kirkcaldy.
He's enjoyed going out for a pint with James and other members of the Fence Collective in the East Neuk.
Kirkcaldy-raised writer Val McDermid invited him to Starks Park to watch a Raith Rovers game a few weeks ago.
And he'll be supporting a number of local arts festivals this year including Pittenweem Arts Festival (August 3-11), Largo Arts Week (July 23) and Cupar Arts launch (with Pictish Trail on June 15) where he's looking forward to seeing and hearing other artists' work.
One of the things he finds most refreshing about Scotland is the generally unfazed "not a big deal" attitude towards fame.
Now that he is no longer on TV, it's an attitude he accepts and enjoys as he embarks upon the "slow process of becoming a normal bloke again".
"There's always been that Scottish attitude – 'oh it's him'!",he says of being recognised when out and about.
"It's never been a big deal up here. I think partially it's the Fringe. And in Fife you've got the Fence Collective, Val McDermid – there's loads of people! There's even a former Prime Minister (Gordon Brown) half an hour down the road.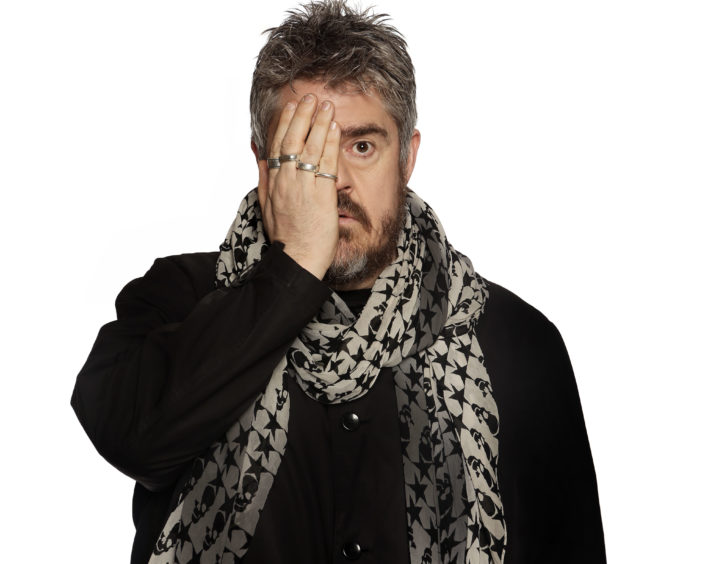 "In the scale of the Fife celebrities I'm way down the line!" he laughs, adding that when people do stop for a chat, they are more interested in what his favourite thing about Fife is than anything celebrity-related.
However, while he says the vibe of East Neuk life really suits him at this stage in life, funny incidents still happen – and,  leaving aside the recent incident where he was fined £300 after admitting a hit-and-run car crash in Colinsburgh, he's been amazed who he's "bumped into" since moving to the area.
"My favourite story," he laughs, "was when I pulled into a garage in Leven to fill up the car recently and Greg (Hemphill) from Still Game was there filling his car up. He stays in Elie. I'm like 'alright mate?' and he's like 'alright Phill how are you doing?'. I said 'I'm down near Anstruther now'. He drove off, and I went in to pay for my petrol, and this kid behind the counter went 'You are blooming joking me?!?'.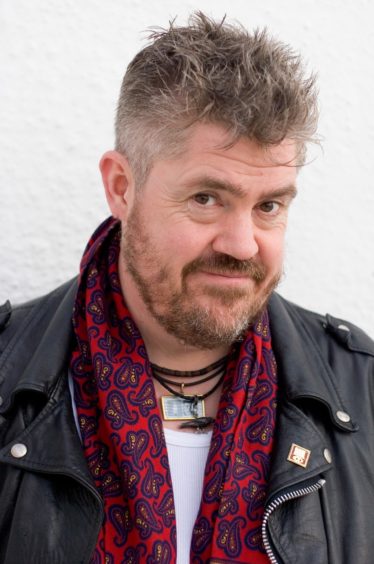 "I'm like 'what'? He said 'That was him from Still Game and you're blooming from Never Mind the Buzzcocks!'"
Phill, who had "no inkling" of a career in showbiz growing up, started as a poet in 1983.
At a time in his life when he thought a stand-up comedian was a "man in a dinner jacket with a bow tie telling jokes", his old friend James Brown, formerly of NME and Loaded magazine, told him: 'You do realise that what you are saying between the poems is much funnier than the poems?'.
A contemporary of comedians like Jack Dee, Jo Brand and Alan Davies, it was Billy Bragg that "opened up a world" to him on a UK tour – including a trip to Scotland for the first time on April 27 1985.
Having politely ignored his mother's advice that he should join the Merchant Navy to "see the world", he finds it quite "absurd" that his career since has taken him everywhere from New York to Bolivia, and Amsterdam to Tokyo, where he'll be in a few weeks. "It's almost as if I created my own navy," he says.
He remains philosophical about Buzzcocks' "good run". He misses working with Bill Bailey, Mark Lamarr and Noel Fielding.
He was saddened at the recent death of former team captain Sean Hughes who died in 2017 aged 51.
Having done theatre as well, he doesn't feel acting is a "natural place" for him right now.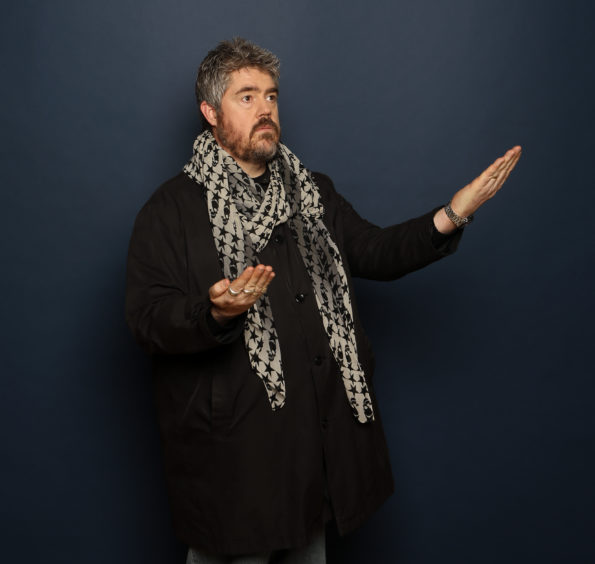 "I've got too many bad habits as a stand-up comedian," he laughs.
"There's a certain look I see on a theatre director's face when he's trying to explain things to me. He just wants me not to muck about!"
However, Starks Park aside, and not ruling out an offer to watch East Fife at Bayview (just don't tell Val McDermid!), if there's one area he remains out of love with, it's football.
The former West Ham fan, who pessimistically played Sun journalist Tommo Thompson in the 2001 satirical comedy film Mike Bassett: England Manager, has so lost interest, he "swore off" football during England's World Cup run last summer – "typically" tuning in on the radio to hear them get beat by Croatia in the semi-final.
"I was a West Ham fan, but when they moved grounds I stopped going," he says. "I keep an eye on what they are doing. But I don't feel the same about it anymore because I feel that what happened with that club is everything that's wrong with football.  Now we are just another branding exercise like every other team in the premier league, and I hate it."
Phill recently had a philosophical chat with another comedian about their "stupid lives" and how it's an "amplified showbiz version" of himself that appears on stage. He enjoys the intimacy of smaller shows as they allow him to "hang out" with his loyal fans.
But the father of two grown-up daughters concedes that in these politically and economically uncertain times, entertainment can either be seen as "relief from the relentless storm that life is" or a "distraction" for people to stop focussing on the serious stuff.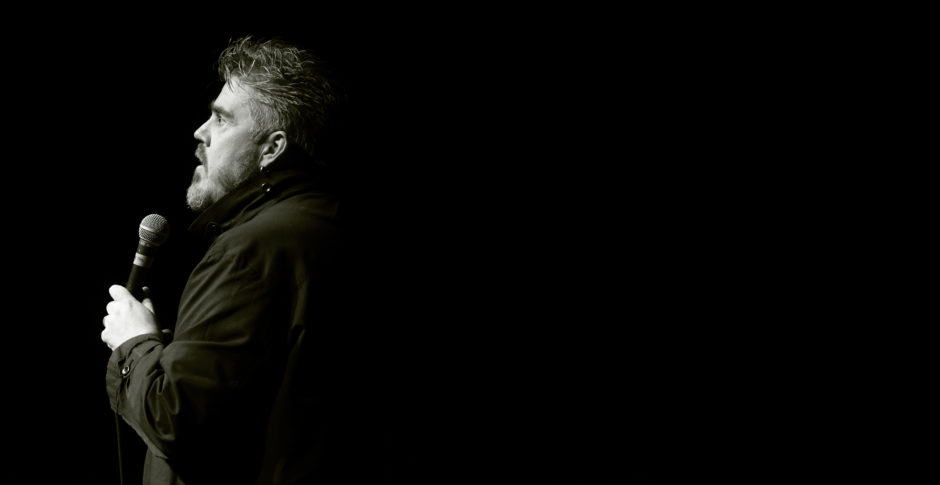 Either way, while he has strong views on Brexit, politics is not an area he likes to discuss on stage anymore.
"The thing about my stand up is it's always been where I'm at in my life," he adds.
"I don't talk about politics on stage anymore because literally I don't have a handle on it anymore.
"I used to understand it much more as a kid.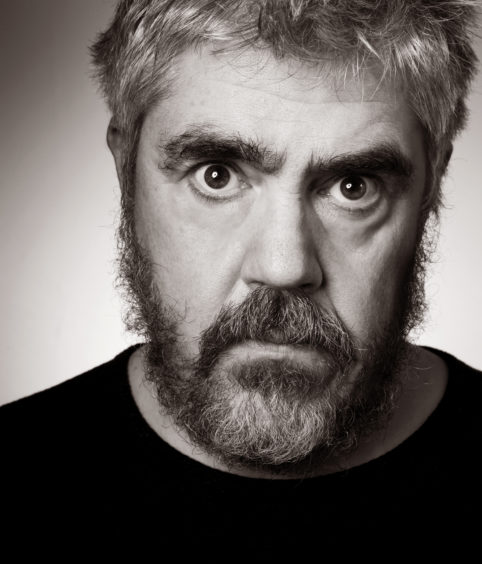 "The thing about Brexit is that I think there's a really good case to be made for withdrawing from Europe. But you don't make a case for doing something and just do it.
"You have a plan – particularly with something as convoluted as that.
"The fact that nobody had a plan…
"The two I really hate are David Cameron and Farage.
"Cameron for calling the referendum. And Farage because he just basically is like a big mouth bloke walking in to a bar, starting a fight and leaving.
"I can't deal with that on stage anymore. It's like the country you grew up in is acting a like a self-harming teenager. It's absurd.
"Someone said it's good to live in interesting times. I like that. But I don't want to live in terrifying times!"
*Phill Jupitus brings his Sassy Knack Tour to Dunkeld, Birnam Arts Centre, Dunkeld, on May 19 (www.birnamarts.com) and Dundee Rep on May 31 (www.dundeerep.co.uk)