Scottish screen actress Eilidh Loan stars in the new theatrical adaptation of Mary Shelley's Frankenstein which launched at Perth Theatre on September 5.  Here, she tells Michael Alexander about the 'incredible' inspiration she has taken from the 19th century author.
Music has always been a massive driving force for screen actress Eilidh Loan who dreams that one day someone will come up with a role for her as a 'Scottish mod'.
But the Vespa-riding 22-year-old, who grew up listening to Northern Soul in Renfrew, says playing Mary Shelley in the new theatrical adaptation of Mary Shelley's Frankenstein is her current chance to play a 'rock star' because the 19th century author is "such a fantastic and rebellious character".
Rona Munro's new adaptation of Mary Shelley's Gothic masterpiece places the writer herself amongst the action as she wrestles with her creation and with the stark realities facing revolutionary young women, then and now.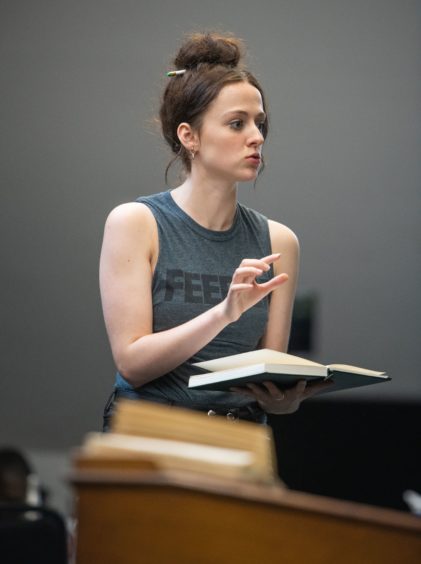 Directed by Patricia Benecke and with a cast also including Ben Castle-Gibb, Thierry Mabonga, Sarah MacGillivray, Natali McCleary, Michael Moreland and Greg Powrie, the adaptation of the seminal 1818 gothic horror novel launched a six-month UK tour at Perth Theatre on September 5.
Taking a break from rehearsals at Perth, Eilidh, whose screen credits include London Kills (BBC Acorn TV) and Doctors (BBC), explained how it was "incredible" to play the lead character in her stage debut.
"I got a call from my agent saying they were casting for Mary Shelley in a new Rona Munro play," said Eilidh, who won the prestigious Alan Bates Award in May 2018 for the most promising actor in her final year at Guildford School of Acting.
"To be auditioned for Rona Munro herself was just a massive go ahead for me because I have been a massive admirer of Rona's work since I started acting.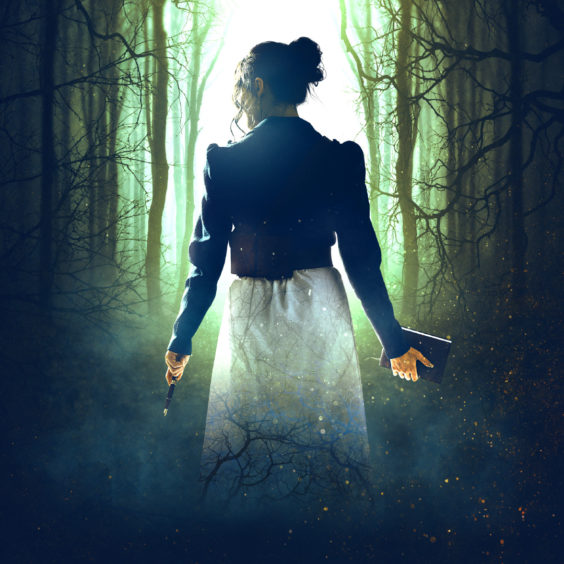 "She is just one of the most incredible writers there is and being a Scotswoman herself, she's just been a massive inspiration for me."
Mary Shelley spent 15 months of her life in Dundee between 1812 and 1814, looking for rest and recovery from illness, and last year, to mark the 200th anniversary of the publication of her novel Frankenstein, there was a re-examination of how her experiences in the industrial context of the city influenced her writing.
Eilidh admits she didn't know much about Shelley until the audition came through.
But the more research she did, the more she became "completely amazed".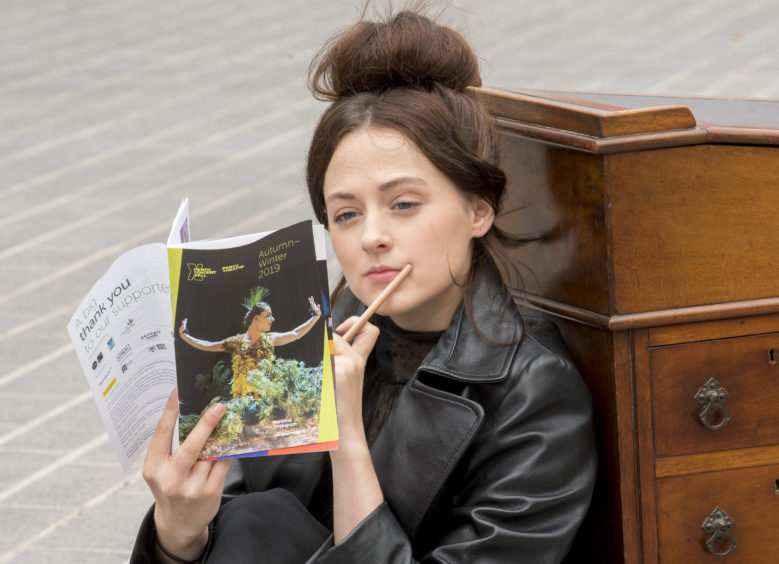 "Since then I have been obsessed with her," said Eilidh.
"Regardless of being given the role or not, I became a bit of a fan.
"It was an absolute legend to be able to take on the role.
"Myself, Rona, Patricia and the rest of the company have created this version of Mary that we've not seen before. She is so rebellious and up for what she believed in.
"To write something so profound like Frankenstein at the age of 18 – writing in a time when women weren't allowed to write stories – is incredible and truly remarkable.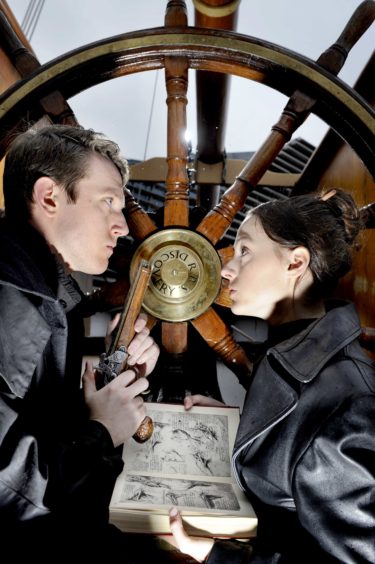 "She's such an inspirational woman. For me, as an actor to take on this role, and for young women to be able to look up to a woman like Mary – that's something that's really important to me."
Eilidh's talents as a performer were spotted by her family at a young age. With no theatre background, her builder father and office worker mother encouraged her to do youth theatre and made sacrifices that ultimately led her to make the most of her talents at drama school in London.
Regional theatre is something that's really important to her as an actor, and something she would really like to push for throughout her career is people from all backgrounds, especially the working classes, getting more access to theatre. She wants to break down an "unspoken stereotype" that theatre is for upper class people.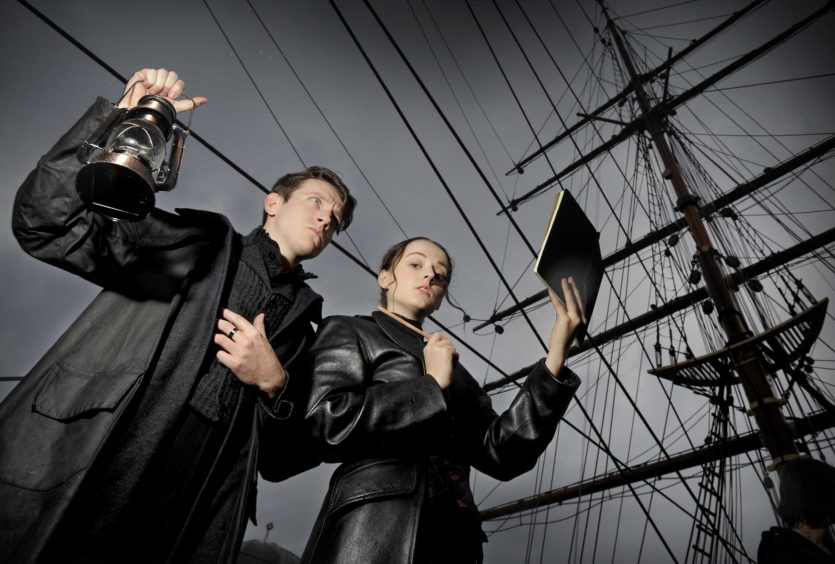 With the view of the modern world often channelled through the prism of social media, she also thinks it's "refreshing" for young people to see a story like Mary's told on stage and she's looking forward to meeting people from across the UK.
But with her play Moorcroft – a "working class story based on her dad setting up a football team" – currently in the next stages of development after its sell-out run at the John Thaw Studio, she's also feeling inspired as a budding writer herself.
"Having one amazing writer like Mary Shelley married with another amazing writer like Rona Munro – having that wealth of experience in a rehearsal room to take into my own personal projects is an experience like no other," she said.
"I feel very blessed to have had that experience so early on in my career.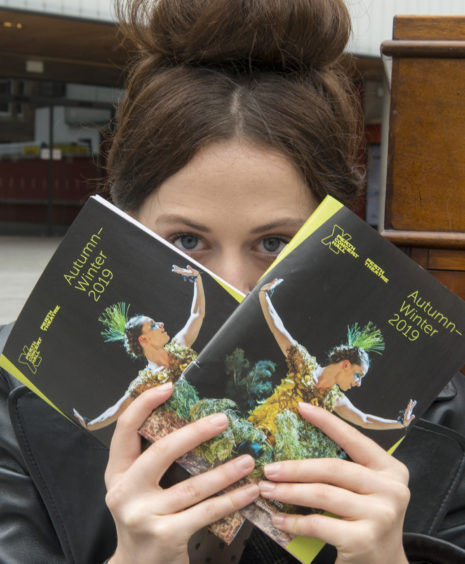 "I think the history behind Mary speaks for itself and what's really exciting for an actor is when you play an historical role is that you have all the information at your finger-tips.
"You are able to delve into the history of this person and discover and explore as much of this real life person as you can and almost recreate them.
"But you also have the freedom to put your own spin on it and your own version of what you think this person would stand for.
"The thing with Mary is she's so full of energy and life – what she wrote at the time she was writing speaks for itself.
"You look at her history and her parents – the people she was surrounded by were artists and poets, political, rebellious, almost protestors.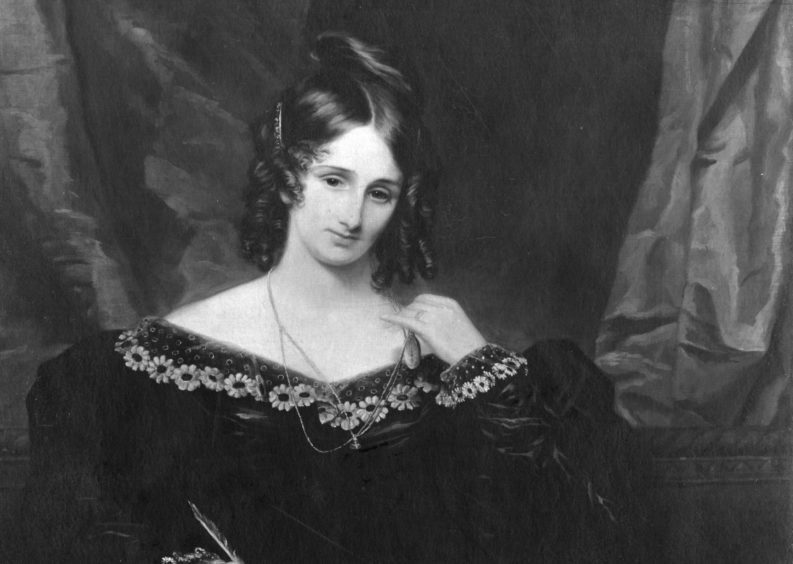 "She was just surrounded by people that weren't conformed to the rules and the social norms of that time. She just had all this information that a young woman wouldn't stereotypically have had.
"It was just incredible that she was able to break out of the social norm of what a woman 'should' have been and being told at a young age you can do anything that a man can do.
"She had that spark in her, that rebellious energy to it.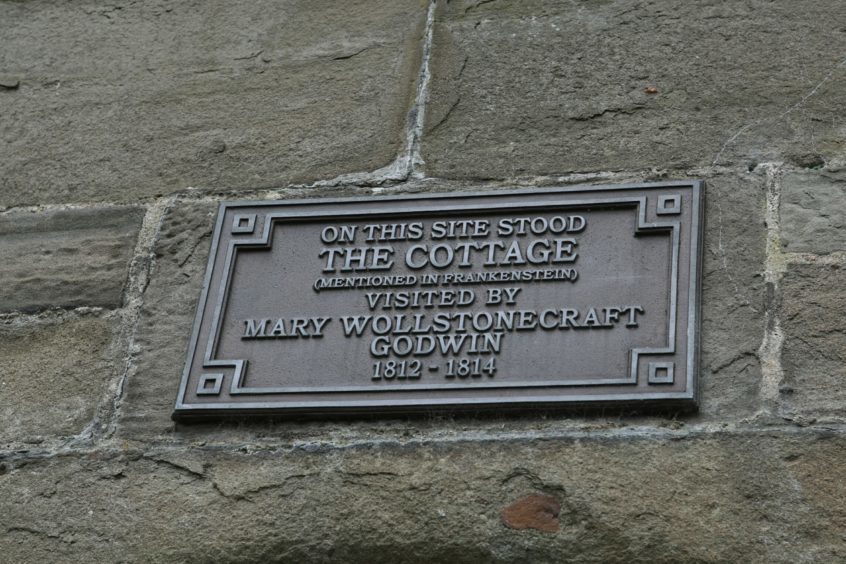 "To put that on stage is just going to be incredible, and what we are creating in this rehearsal room is very much about every single person being involved in bringing Mary to life.
"It's just so special and it's great to see history told in such an exciting way."
*Mary Shelley's Frankenstein launches at Perth Theatre on September 5 and runs there until September 21 before embarking on a UK tour.
www.horsecross.co.uk