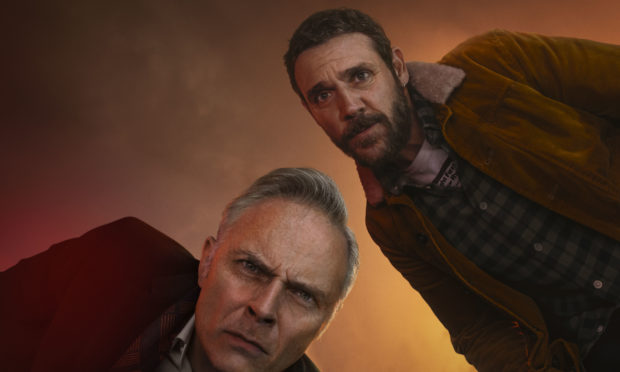 This week, Paul gets embroiled in a Scottish black comedy and some celebrity karaoke.
NEXT WEEK'S TV
GUILT
Wednesday, BBC Two, 9pm
In this new black comedy from Bob Servant creator Neil Forsyth, two brothers accidentally run over and kill an elderly man. When they try to cover it up, their lives become increasingly complicated. The brothers are a study in contrasts. Max (Mark Bonnar) is a rich, amoral lawyer. Jake (Jamie Sives) is a humble, sensitive record shop owner. Max's plans to get away scot-free are compromised by his hapless brother's pesky conscience and burgeoning relationship with the dead man's niece. Guilt is great, a sharp farce-cum-thriller that confirms Forsyth's status as one of Scotland's best comedy writers. It's also buoyed by an enjoyably demonic performance from the always reliable Bonnar, who's positively Limmy-esque at times.
WHO ARE YOU CALLING FAT?
Monday and Tuesday, BBC Two, 9pm
Britain is in the grip of an obesity crisis, but there's a growing movement in favour of reclaiming what it means to be overweight. In this challenging two-part experiment, nine people who identify as fat or plus-size spend a week together under the same roof to share their experiences of living with obesity. Sharp differences of opinions ensue. That's hardly surprising, as the participants include a pair of anti-diet, body-positive activists, a man who swears by his liposuction, a woman who's ashamed of her body, and the CEO of a charity that regards obesity as a disease. It's guaranteed to trigger nuanced debate and, alas, stupid comments on Twitter. You know what people are like.
CHILDREN IN NEED: GOT IT COVERED
Wednesday, BBC One, 7:30pm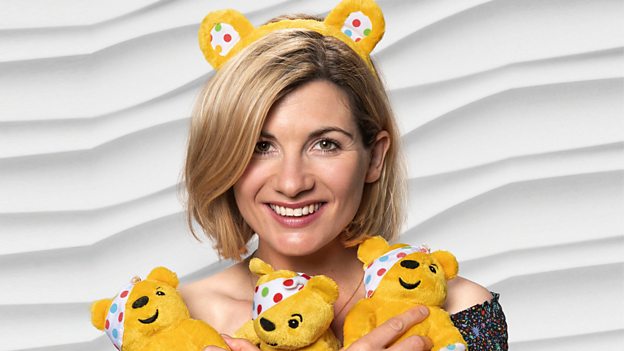 Earlier this year, ten well-known British actors assembled at the legendary Abbey Road Studios in London to record an album for Children in Need. Under the tutelage of a team including hit-making songwriter and producer Guy Chambers, these warbling novices were asked to choose songs that have personal meaning to them. Hence this rather pleasant and only slightly luvvie-ish documentary in which we're treated to the unlikely spectacle of Jim Broadbent doing a countrified version of Blue Moon, Olivia Colman performing Portishead's Glory Box with her Fleabag co-star Phoebe Waller-Bridge on ukulele, and genuinely touching versions of Yellow by Coldplay and Sunshine on Leith by The Proclaimers performed, respectively, by Doctors Jodie Whittaker and David Tennant.
GET RICH OR TRY DYING: MUSIC'S MEGA LEGACIES
Friday, BBC Four, 9:30pm
Hosted, with commendable dedication to maximum archness, by Ana Matronic from Scissor Sisters, this depressing, number-crunching documentary explains how the estates of superstar music artists continue to rake in billions posthumously. We meet a financially secure roster of producers, publicists, lawyers and family members, all of whom seem blissfully happy. Deceased legends and born again 'brands' under review include the Ramones, David Bowie, Bob Marley ("Sustainability was so important to him," smarms the American businessman in charge of his estate), Prince and Elvis Presley, who laid the lucrative blueprint for the entire so-called legacy industry. The King has been dead for 42 years and currently has over 14 million followers on Twitter. It's what he would've wanted.
FILM of THE WEEK
REAR WINDOW
Tuesday, Film4, 2:35pm
This suspense classic is one of Alfred Hitchcock's crowning achievements. James Stewart plays a housebound photojournalist with a broken leg who becomes obsessed with the suspicious behaviour of one of his neighbours. The riveting action unfolds on a single elaborate set providing voyeuristic glimpses into the lives of others. A luminous Grace Kelly and the wonderfully sardonic Thelma Ritter come along for the ride. A masterpiece.
LAST WEEK'S TV
TRAVEL MAN
Monday October 21, Channel 4
The relentlessly ironic Richard Ayoade began his latest series of supposedly affordable 48-hour travel breaks in Dubrovnik, Croatia. His celebrity companion on this occasion was Stephen Merchant. I've never understood the point of Travel Man, it's so lightweight you never get a satisfying sense of the destinations it visits. That's sort of the point, but so what? Come back Cliff Mitchelmore, where e'er you may be.