Wildlife workers remove mysterious musical notes from Arbroath clifftop over safety fears
By
Peter John Meiklem
November 12 2019, 8.40am
Updated: November 12 2019, 9.44am
Wildlife workers have removed a popular artwork from an Arbroath clifftop due to fears about public safety.
The mysterious series of metal notes has become a victim of its own success as people travelled to see the piece on the clifftop path between Auchmithie and Arbroath.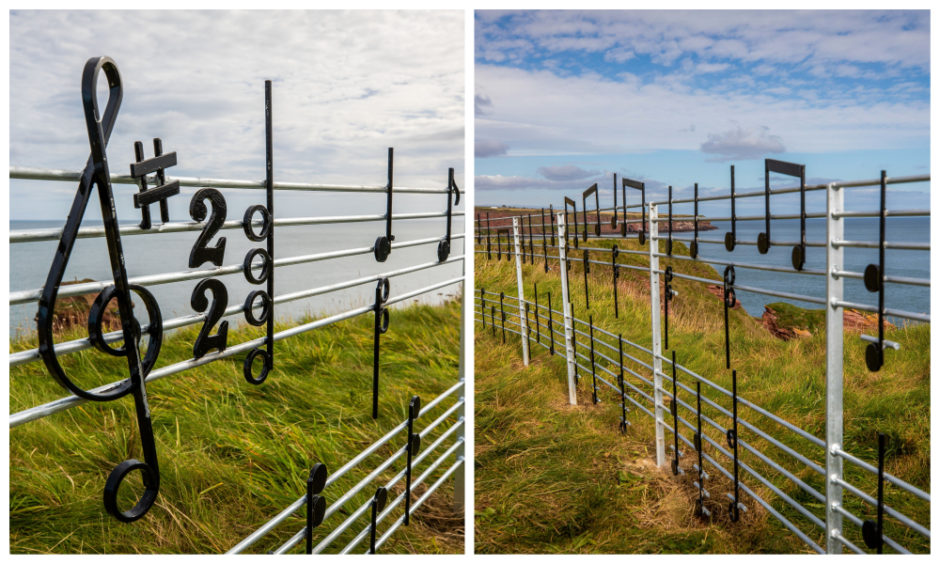 The musical notes attached to a metal frame, thought to be the melody for popular hymn Lord of the Dance, appeared on the clifftop near Seaton Den in September.
No one has claimed responsibility for the installation.
Scottish Wildlife Trust (SWT) staff, concerned about the number of onlookers moving perilously close to the cliff edge to get a good view, removed the installation earlier this month.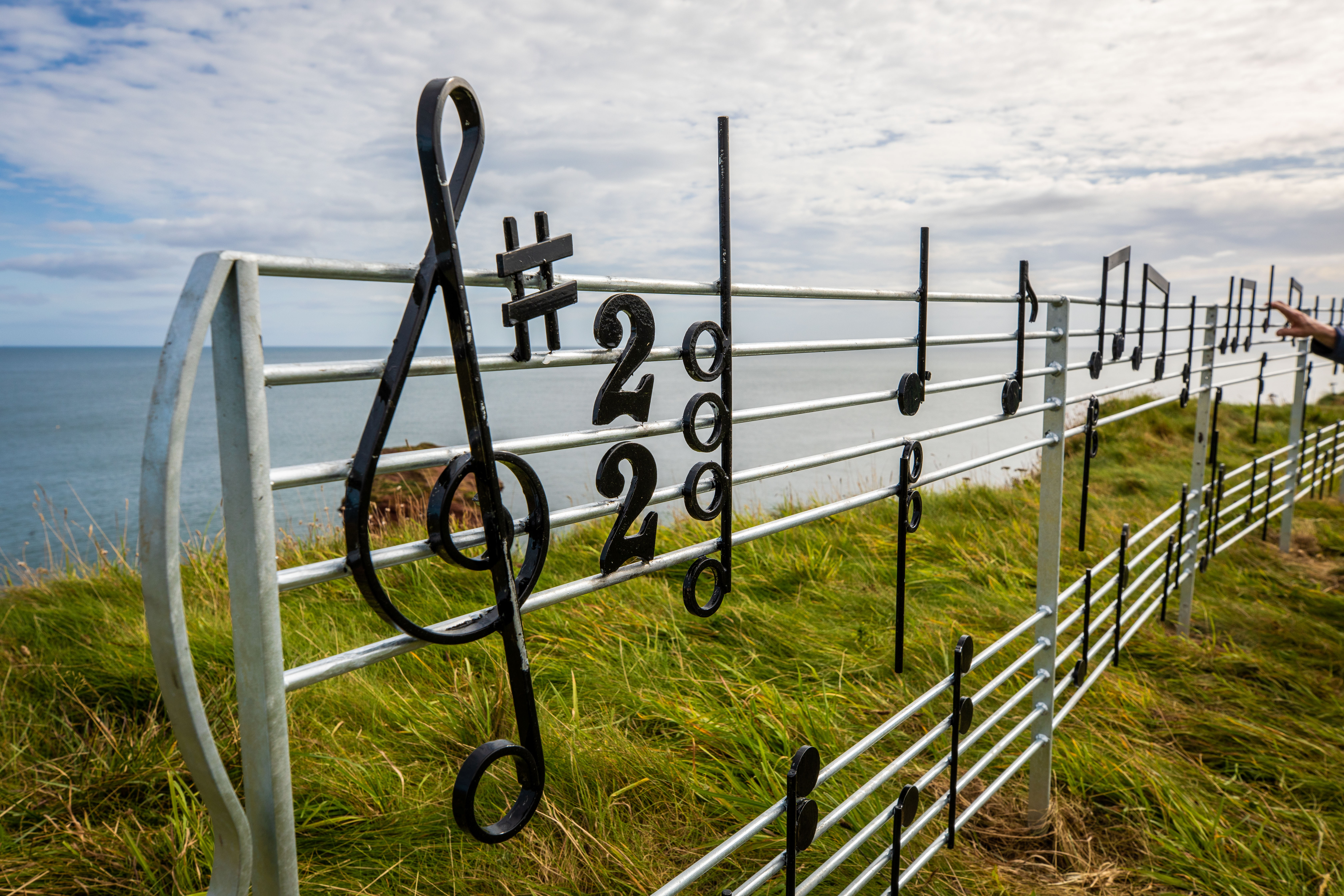 SWT reserves manager Rab Potter said the notes are now in storage.
He said: "If somebody wants to come and claim them they are ready to be picked up. We are also happy to discuss with whoever put them up about alternative locations.
"There were a lot of people going up to see it and they were very close to the edge of the cliffs. We decided it was attracting people to a dangerous part of the cliffs so it became a safety issue."
He said staff at the nature charity still do not know the identity of the artist, or artists, behind the work.
Aside from safety concerns, he pointed out the note's original location was also a site of special scientific interest.
"It just appeared. They should have asked us and then we would have to seek consent from Scottish Natural Heritage. But that is not our main concern.
"It's a shame, but we have to think about people's safety and that is paramount."
People from Arbroath and beyond have welcomed the series of unusual art installations that have appeared across the town since the start of the summer.
Crowds flocked to Keptie Pond to view the mysterious sliver surfer nicknamed Keptie Kev before the statue was removed only to reappear in the town's Morrison's supermarket as part of an Armistice Day display.
The notes garnered a similarly positive response when  first spotted on the scenic clifftop.
Councillor Brenda Durno, Arbroath East and Lunan, SNP, said removing them for now could be "a good news story."
She said: "That part of the path is really dangerous, but the SWT are open to putting them back in a place that is safer.
"So people can still get to see them but without the risk of falling off the cliffs."