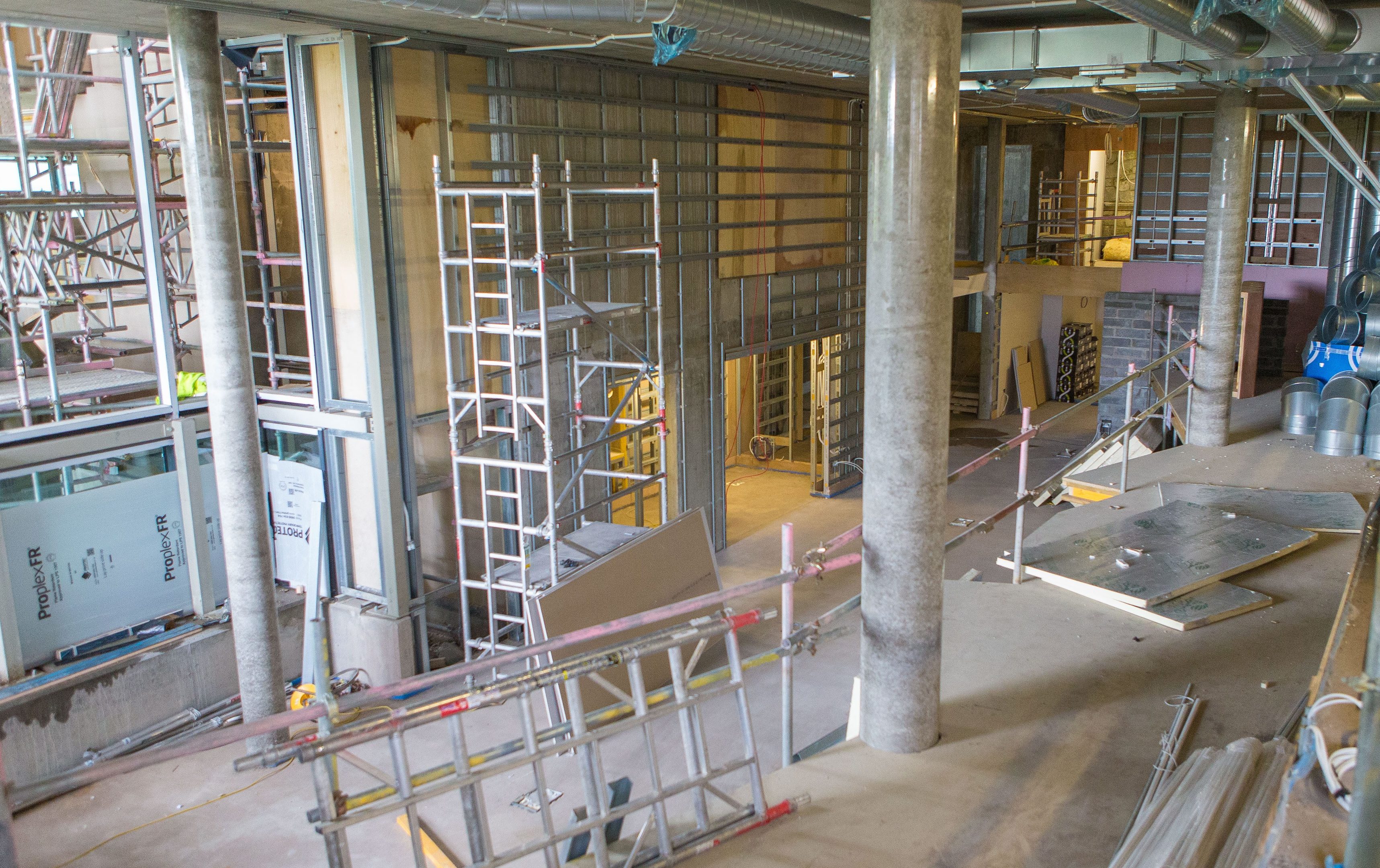 Dunfermline's long anticipated new museum is taking shape.
The £12.4 million building, lying in the heart of the ancient capital's heritage quarter, is blending the old with the new.
When complete, the Dunfermline Carnegie Library and Galleries will feature an entirely new building, designed by award-winning architect Richard Murphy, and will incorporate the world's first Carnegie Library and a former bank.
Funded by Fife Council, the Heritage Lottery Fund and Carnegie Dunfermline Trust, the new building replaces two very small and quite inaccessible museums, Dunfermline and Pittencrieff House museums.
BAM Construction started work in December 2014 and it is hoped the completed building will be handed over this autumn.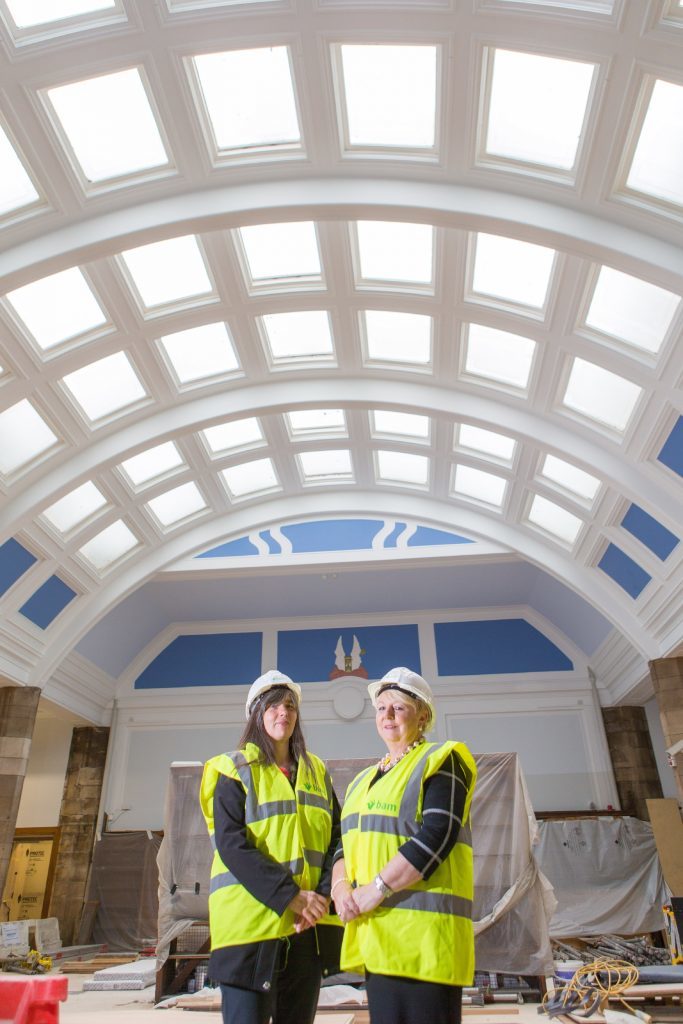 This will then see a period when displays are created, artefacts brought in, and books put back on shelves.
All this work points to an opening next spring.
As work progresses, representative from Fife Council and Fife Cultural Trust were joined by The Courier for a trip behind the scenes.
Acting as tour guide was Dallas Mechan, the museum and heritage development manager with Fife Cultural Trust, who pointed out how the old and the new will blend seamlessly.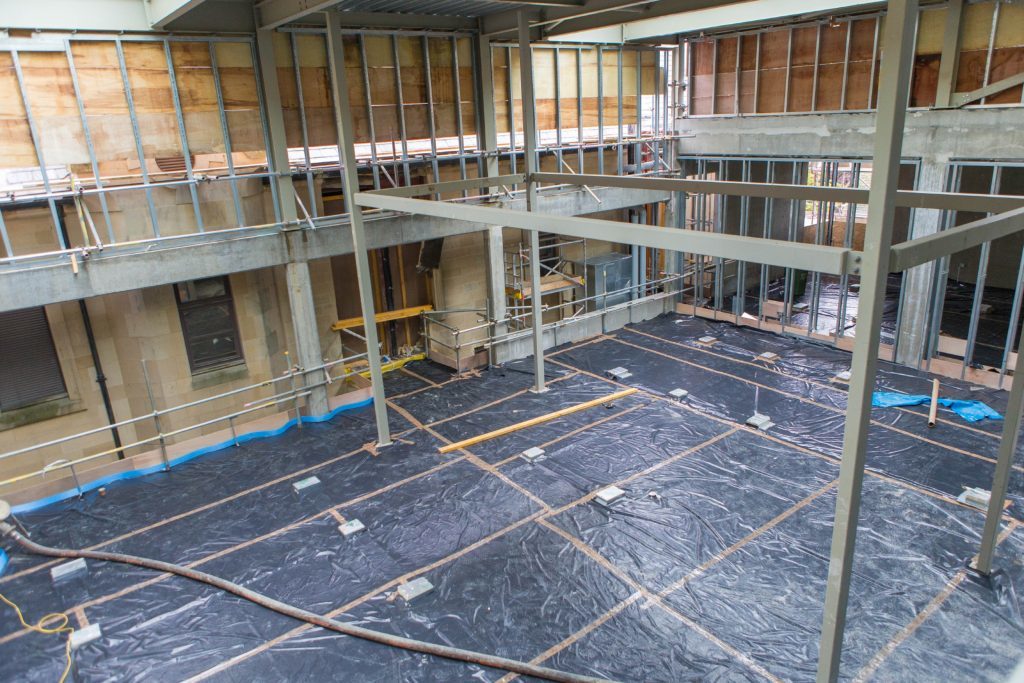 The main museum display will cover six themes – industry, transport, recreation and culture, home life, two world wars and Dunfermline as a seat of religious and power.
There will also be a new local studies centre and the development of a modern children's library and preservation and conservation of the existing facilities in the historic library.
Once visitors arrive in the new entrance way – next to Abbot House – they will be greeted by a gateway exhibition, introducing  them to the whole of the heritage quarter as well as everything else contained in the building.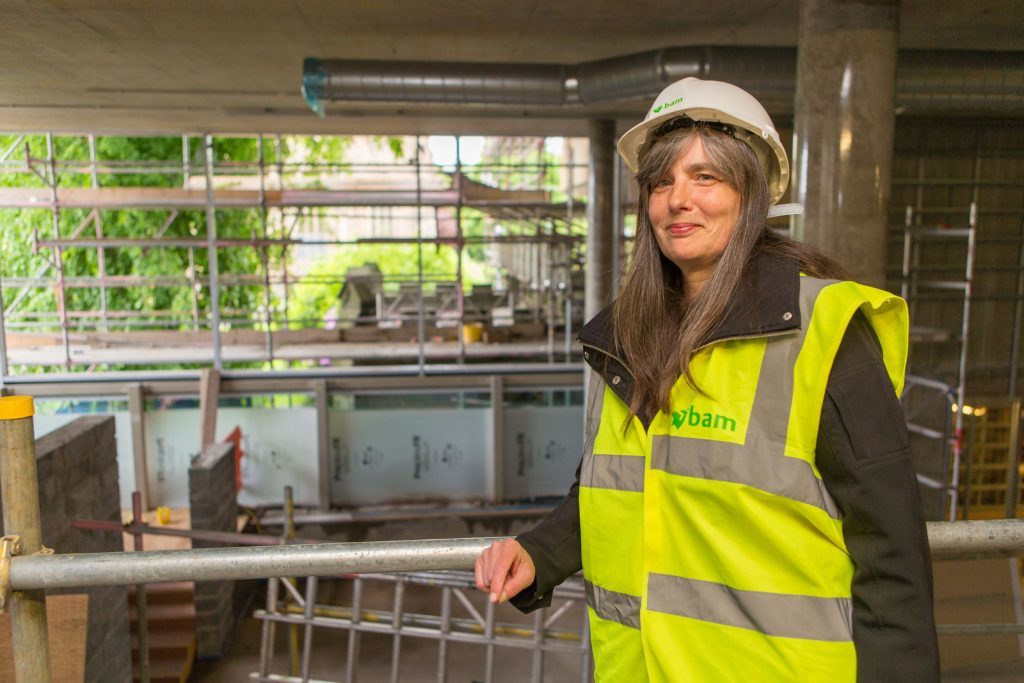 One of the main attractions will be a functioning jacquard loom, signifying such an important pieces of Dunfermline industrial past.
Stuart Cross, the chairman of the board of Fife Cultural Trust, said: "It is wonderful, absolutely wonderful, to see the variety and volume of spaces here.
"It was always part of the plan that we would be able to get more of the collection out.
"It is going to be very exciting to show things never been shown before."
Councillor Helen Law, the chairwoman of the City of Dunfermline area committee added: "I am very, very impressed.
"It is amazing how spacious and light it looks.
"It has been a long haul, but I think we are nearly there."
Mrs Law said the building would enhance the tourism offering, and hoped all the heritage quarter attractions would find ways of working together.
A museum worthy of our ancient capital
Having been born in Dunfermline, I've paid many visits over the years to both museums, writes Leeza Clark.
One, a cramped building tucked away in a corner of Viewfield Terrace car park and the other in a beautiful but very inaccessible building in the heart of Pittencrieff Park.
As a child you're happy with a quick look at the big looms, a lingering gaze at the Dunfermline "giant's shoes" and an ice cream on the way home.
But as you grow up you look at other museums, at home and abroad, in towns and cities with barely a fraction of the history of Dunfermline, and you begin to question why the Auld Grey Toun doesn't have a museum to reflect its long and significant past.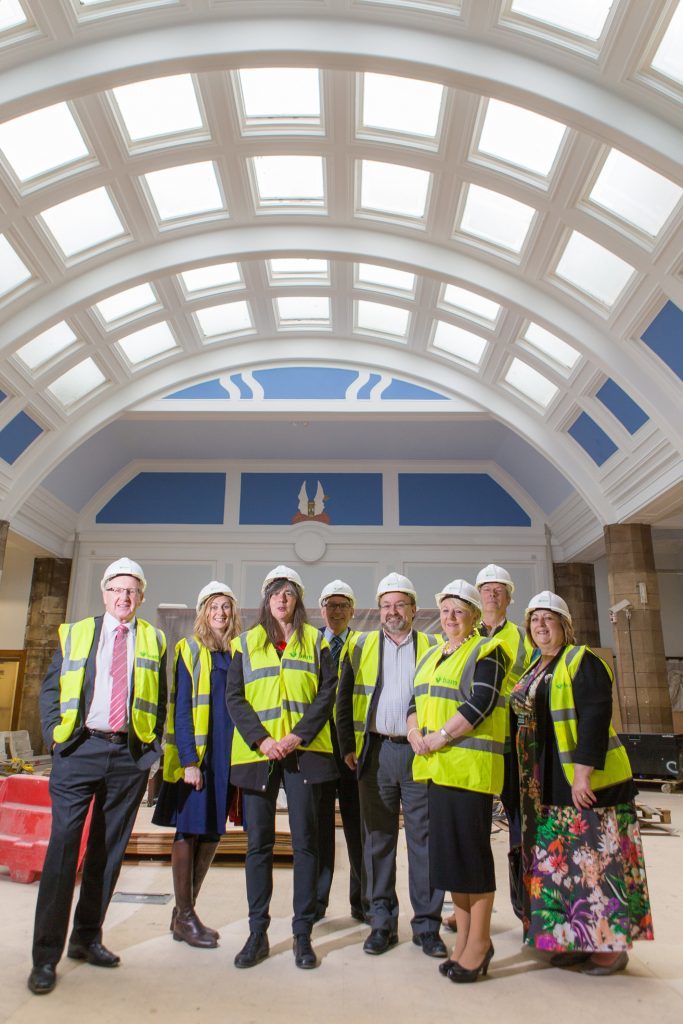 Of course, there is the Andrew Carnegie Birthplace Museum, and the currently closed Abbot House heritage centre, but nothing to showcase the artefacts hidden far from sight in local collections.
Nothing to tell the story of the lives of its citizens, their trades, their leisure pursuits, their home life and at the frontline during two world wars.
Until now, that is.
It has been a very, very long time coming, but there has been a concerted effort to create a museum worthy of Scotland's ancient capital.
Donning hard hat and "sturdy shoes" I was shown around what is now a building site on a dour grey afternoon in June.
While no-one would argue there's a huge amount to work still to do, with a little imagination, and the help of glimpses of what will eventually be towering halls, cosy rooms, and a melding of architecture, I could see that soon Dunfermline will finally have its history told in a setting worthy of it.