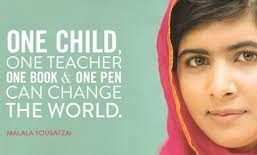 Award-winning documentary He Named Me Malala will be shown at Perth Museum and Art Gallery on Tuesday night as part of the city's women's festival.
The film is an intimate portrait of Nobel Peace Prize Laureate Malala Yousafzai, who was targeted by the Taliban and severely wounded by a gunshot on her school bus in Pakistan's Swat Valley.
Malala, then just 15-years-old, was singled out, along with her father, for simply advocating girls' education.
The PG-certificate feature will be shown at the museum from 7.15pm, Tickets are £4 including tea and coffee before the screening. The film coincides with International Women's Day on Wednesday.