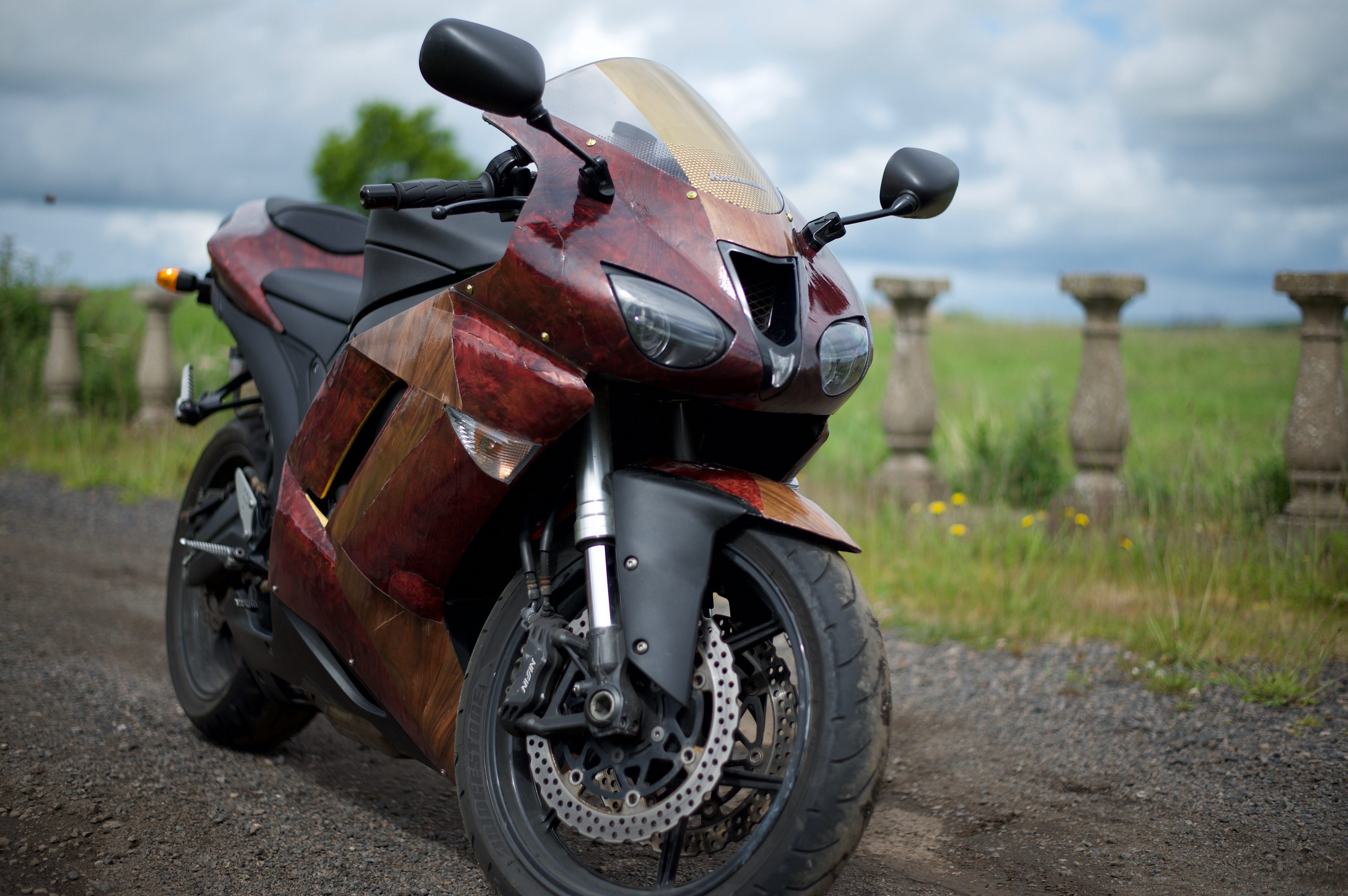 An Angus man has won a top design prize with a gilded wooden motorcycle described as an "utterly original thing of beauty".
Nick Smith from Forfar graduated from Scotland's only furniture design school recently and has set up his own furniture and brewery businesses in the town.
His final year project, the transformation of a Kawasaki Ninja with ash and gold, dazzled judge Richard Demarco when it came to naming the winner of his eponymous design prize.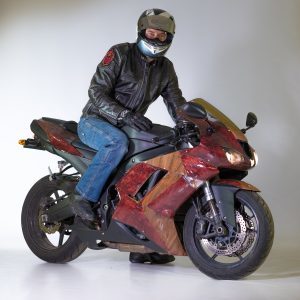 One of Scotland's leading authorities on visual arts, Professor Demarco said the 32-year-old's work on the 600cc vehicle displayed "infinite skill".
His project at the Chippendale International School of Furniture in East Lothian was to create intricate burr ash veneers with walnut accents to replace the bike's original plastic fairings.
He also gilded the windscreen and wing mirrors and highlighted parts of the new veneered fairings with 23.5 carat gold.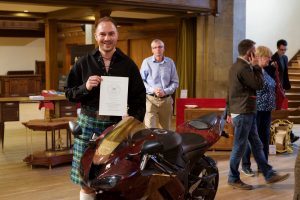 "Nick's achievement has been to take something mass-produced and, with artistic talent and infinite skill, recreate it as a unique work of art," said Professor Demarco.
Nick, who is originally from Montrose, started up Strathmore Restore from a new workshop in Forfar and will split his time between woodworking and kitchen design and brewing a range of ales that "reflect the heritage and soul of Scotland."
He said: "Winning the award is an unexpected dream come true.
"Combining my new found passion working with wood, with a long standing passion for motorcycles was lot of work but a lot of fun, too."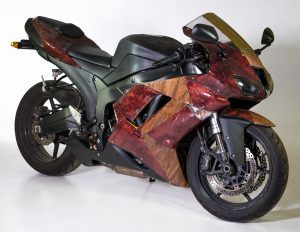 Nick graduated from Robert Gordon University where he studied robotics, and worked as a control and automation specialist on large-scale computer systems.
The Chippendale school in Gifford takes students from around the world for its immersive furniture design courses.
This year, students came from the UK, USA, Germany, Austria, Poland, India, Singapore, South Korea, and Australia.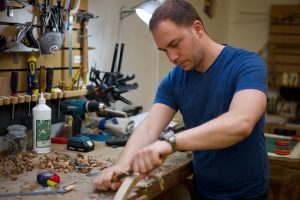 Principal Anselm Fraser said: "The delicate skills involved in bespoke furniture design and making can be applied in different ways, and Nick has demonstrated real skill and talent in turning something manufactured into an utterly original thing of beauty."