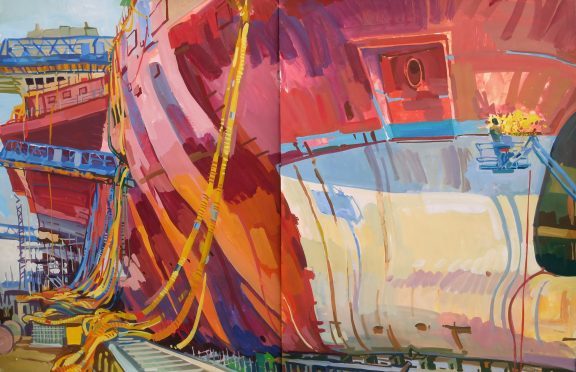 An exhibition capturing the work and renewed optimism at shipyards on the Forth and Clyde has opened.
The Scottish Maritime Museum in Irvine is the venue for the first showing of Shipyard,by renowned Scottish artist Lachlan Goudie, an exploration of contemporary Scottish shipbuilding.
Supported by BAE Systems, Shipyard features 70 pieces, many on huge canvases, documenting construction of the next generation of Britain's naval vessels, including the monolithic Queen Elizabeth class aircraft carriers at Rosyth.
It draws on hundreds of images he created at Rosyth, Scotstoun and Govan from 2009 to 2016.
It is on show until February at the museum's Linthouse building – once the engine shop of Govan shipbuilders Alexander Stephen and Sons.
The artist said: "Shipyards are awe-inspiring places… the sublime sense of scale and energy, the furious and relentless pace of component panels being assembled into towering monuments of steel.
"There is noise, there is chaos and fire, there's a visceral sense that you're part of a vast, industrial organism that will spit you out of the way, unless you watch your step.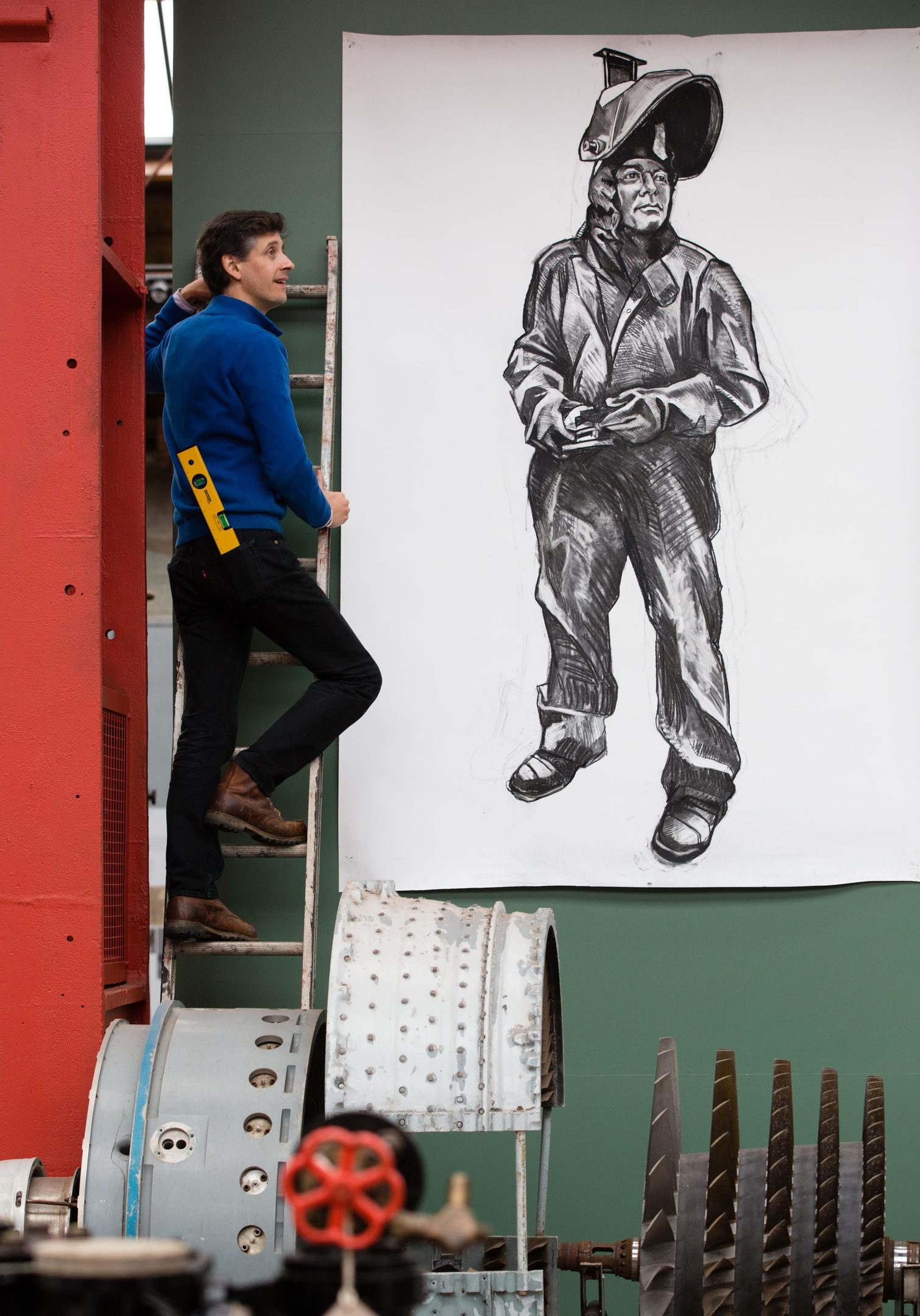 "Yet, it was also important to me to capture the shipyard workers.
"Walking in I might have expected machismo and aggression but instead I found welders, gaffers, sparks and chippies intense and sensitive people intrigued by what I was creating.
"It has been a great privilege to document the extraordinary work of the Scottish shipyards and the character, openness and identity of the people that make everything happen."
Museum director David Mann added: "Sir Muirhead Bone and Sir Stanley Spencer documented life in the Clyde shipyards during the first and second world wars.
"With Shipyard, Lachlan builds on their legacy, harnessing different mediums to create a rich picture of the Scottish shipyards of today.
Goudie spent seven years documenting the building of the Type 45 destroyers on the Govan slipways at BAE Systems shipyard.
He remained at Govan as the yard began work on the first sheets of steel for HMS Queen Elizabeth.
Goudie, a regular on BBC1's Big Painting Challenge, visited Rosyth to sketch the ship and returns to the Fife yard as work continues on her sister carrier, HMS Prince of Wales.