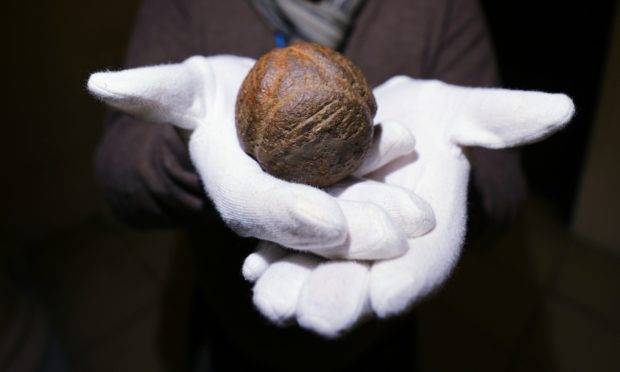 Historians and archaeologists have launched a fund-raising campaign to keep a local relic shrouded in Scottish mystery in Perthshire.
They are trying to raise £1,625 through crowd-funding to put the 4,000 year-old and intricately carved Sheriffmuir Ball on display in Perth Museum and Art Gallery.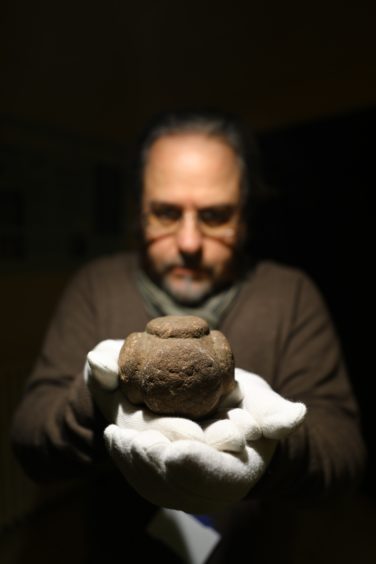 The small stone object, which can be held in one hand, is one of more than 500 discovered across Scotland.
Yet, experts are still unable to agree on what they were used for.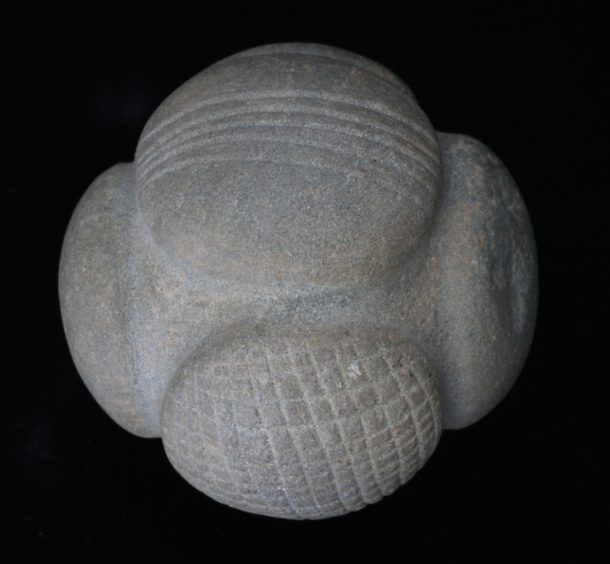 It is one of Scotland's most decoratively carved and most southerly examples.
It was unearthed on the slopes of the Ochil Hills at Sherrifmuir and unless the new money can be found there is a danger it will be placed with another museum outside of the area.
Edinburgh's National Museum of Scotland has around 200 of the stone balls, including 60 casts.
Perth Museum and Art Gallery is seeking to match-fund a £1,625 grant from the National Fund for Acquisitions, which helps cultural bodies secure important finds.
A spokesman said: "Several years of funding cuts have made it difficult maintain our acquisitions.
"Perth Museum and Art Gallery houses the premier collection of the region's archaeology, but with important finds such as the stone ball if we fail to raise the money it will almost certainly be allocated to another museum."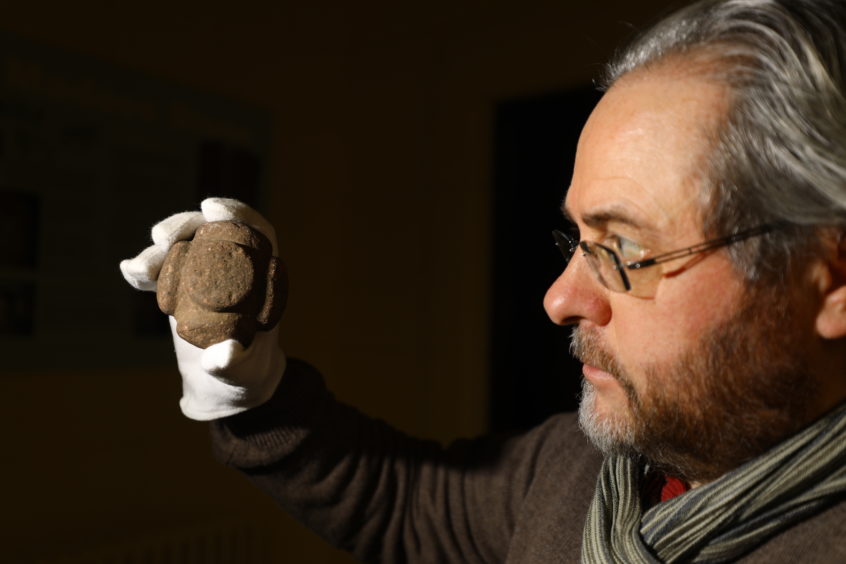 All archaeological finds in Scotland legally belong to the Crown and are then allocated to an appropriate museum using a bidding system.
The finder also receives a reward for discovery and reporting of the object.
Experts remain split on what the balls were used for with some believing them to be  weapons, tools, status symbols or a combination of all three.
Some have been found in the north of England, Ireland and Norway, but most of the balls have been discovered in Orkney and the north-east of Scotland.
This makes the Sheriffmuir stone one of the most southerly of the Scottish balls to be found to date. Experts also say it is one of the most decoratively carved.
Dr Hugh Anderson-Whymark, curator of prehistory at National Museums Scotland, said: "These artefacts have captured the imagination for more than 150 years and despite much debate, we're still not certain how they were used."
In 2011, Perth Museum and Art Gallery created huge public interest when it displayed its collection of Neolithic carved stones.
To donate to the campaign go to:
https://www.justgiving.com/fundraising/sheriffmuir-ball