VIDEO: Every single Dundee Oor Wullie sculpture has arrived in Slessor Gardens
By
Blair Dingwall
September 13 2019, 3.45pm
Locals are being given one final chance to see every single Tayside sculpture from the Oor Wullie Big Bucket Trail on the Dundee waterfront this weekend.
The amazing statues have arrived at Slessor Gardens to give members of the public one final chance to view them before they are auctioned off for charity on Monday night.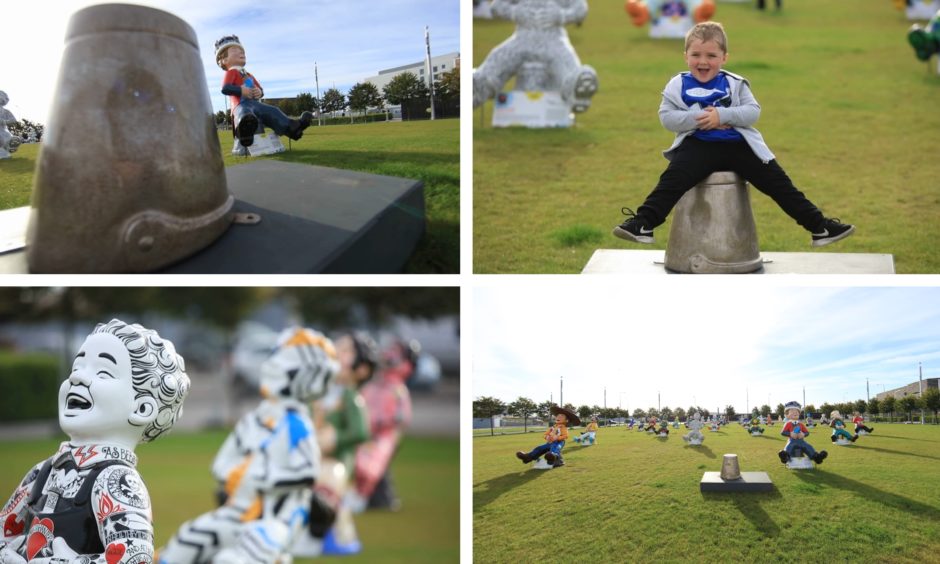 All 32 of Dundee's Oor Wullies, along with those from Perth and St Andrews, are on display in the city from Friday until Sunday.
There were also Oor Wullies on display in Glasgow, Edinburgh, Aberdeen and Inverness.
The trail proved a huge hit with locals throughout the summer months with some 1.5 million recorded visits to statues across the whole of Scotland.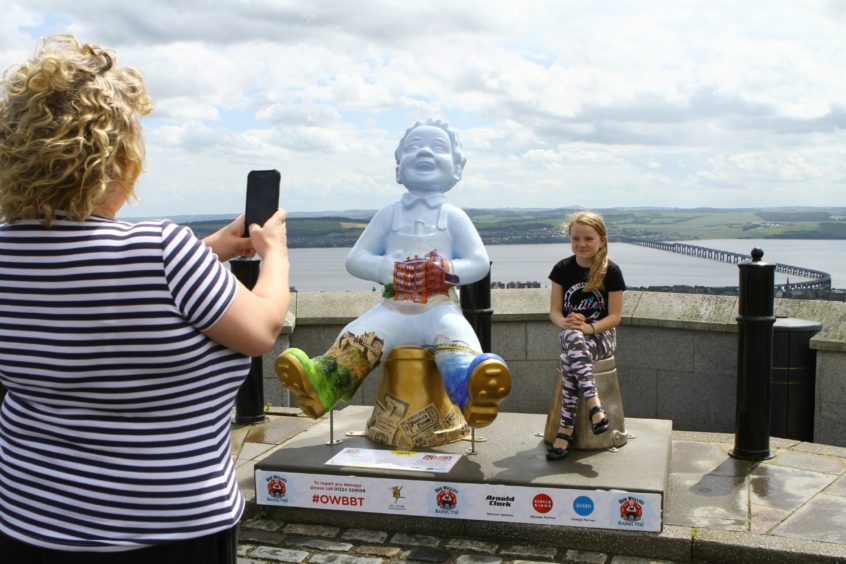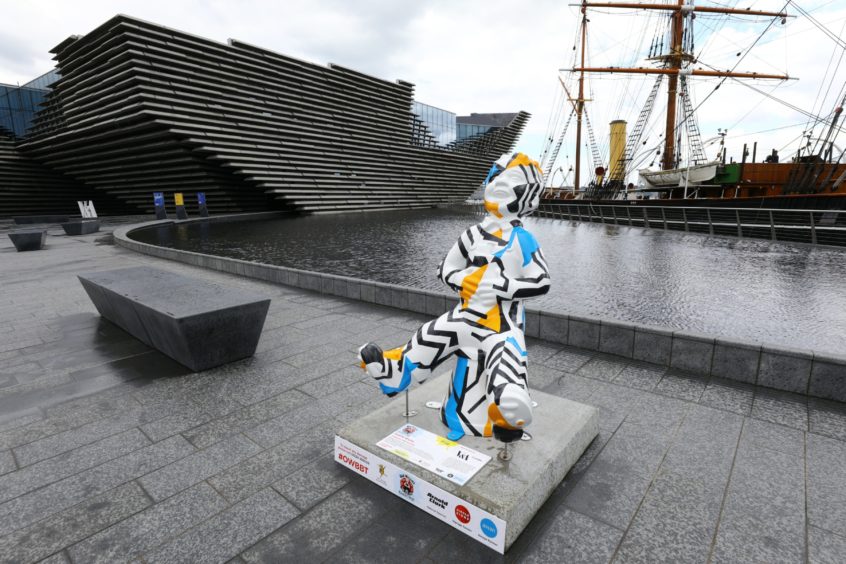 On Monday night the sculptures will be auctioned off at the Dundee Rep Theatre to raise funds for the Archie Foundation.
All money generated will go towards building a new children's operating theatre suite in within Ninewells Hospital.
The Archie Foundation's fundraising manager Sarah Johnston said: "After 11 weeks of the Bucket Trail across Scotland we are having our farewell event here in Dundee to raise as much money for the Archie Foundation as possible.
Big Bucket Trail: Oor Wullie statues taken into storage ahead of auction night
"We've had loads of people using the app. We've had 1.5 million sculpture visits across the trail so we think it's been a great success.
"It's great to have the community coming together. We've seen loads of brilliant selfies. It's great to have everything down here this weekend as one kind of final push."