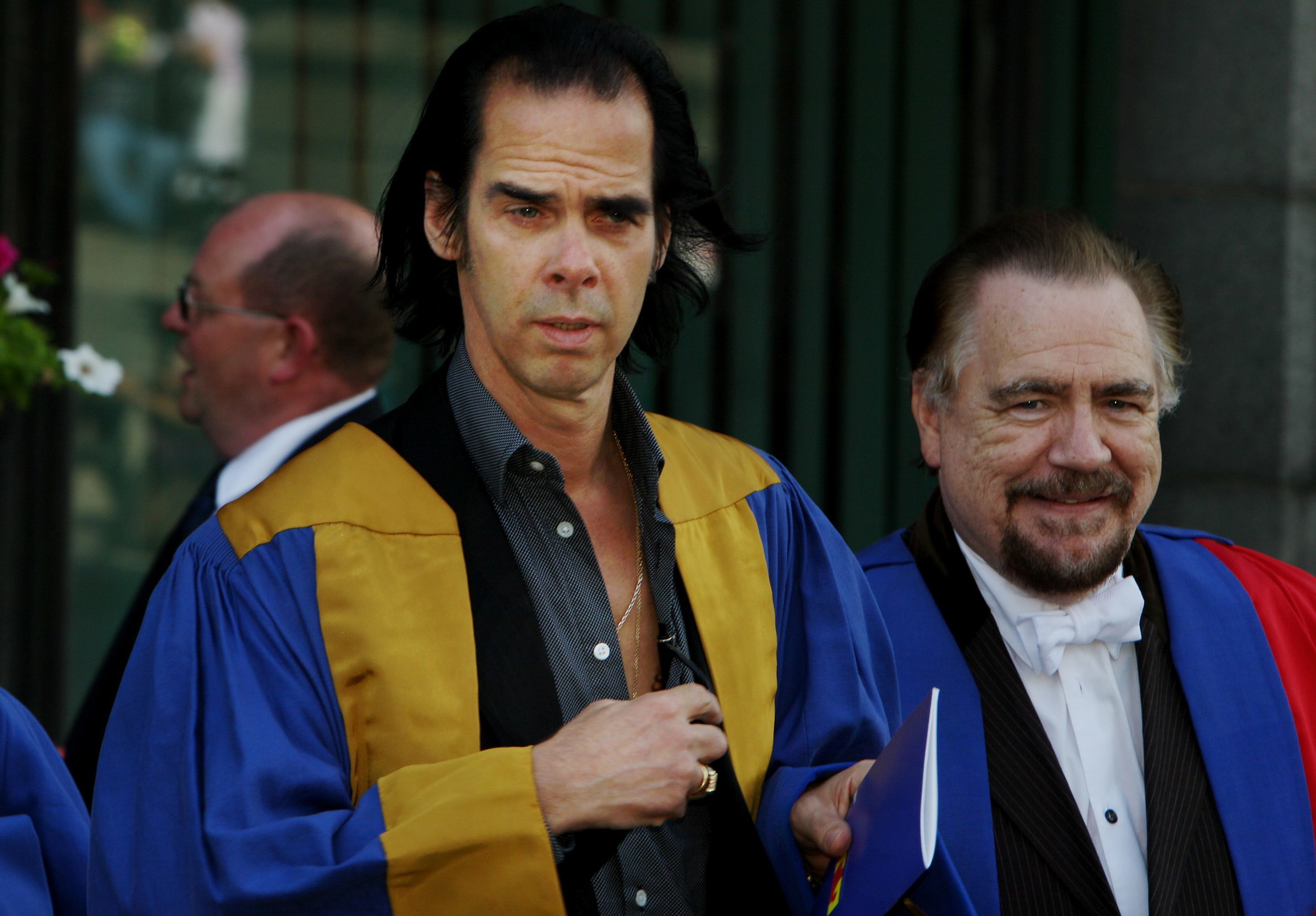 At the end of any year, a humble columnist hath but two options: to look back or to look forward, preferably in an amusingly sideways fashion. Possibly even by doing things like writing "hath" instead of "has".
Of course, 2019 has been dominated by one, single issue: East Fife's continued resurgence in the Scottish League Division 1. Aside from that, life has been unremittingly grim. Brexit? Ugh. The general election? Meh. Global warming? Some non-verbal utterance that implies a sense of unavoidable and impending doom.
So, without any further ado, here are some things that happened over the past 12 months and what I, a man in possession of both opinions and words, happen to think of them.
The best thing about 2019
The idea of Nick Cave, a man once spotted writing a letter with a syringe full of blood on the Tube, becoming some sort of global agony uncle would have been unimaginable even a decade ago. But the loss of his son has seen the Australian confront grief head on and with brutal honesty.
That's led to a remarkable, ongoing dialogue with fans that has seen Cave answer questions both profound and profane with a humanity and humour that makes every missive worth reading. The internet may have ruined everything but The Red Hand Files just about justifies its existence.
The worst thing about 2019
Ghosteen, the drum-free album by Nick Cave And The Bad Seeds. Kidding, obviously. I could no more write something mean about Nick Cave than I could my own children.
The worst thing this year has been something so monstrous it may even survive the collapse of the very universe itself as an endless testament to human folly: the movie Cats, a movie so bad it makes George Galloway pretending to be a cat on Celebrity Big Brother seem almost normal.
Best thing on telly
Game Of Thrones collapsed under the weight of expectation this year, delivering a final season that fizzled rather than burned, despite all the dragon fire. Luckily for producers HBO, it had three other, completely different, series in the pipeline to make up for the disappointment.
Succession's second season turned the psychodrama of the Roys into a global hit while the miniseries Chernobyl unfolded like a horror story.
Most surprising of all, though, was Watchmen, a reimagining of the classic comic series that peeked under the mask of the USA and exposed what was hidden underneath.
And while Brian Cox's smile at the end of Succession may have been enigmatic, Jeremy Irons won the Older Actor MVP award for his role as Ozymandias in Watchmen, not least for his long-winded defence when on trial.
Best cameo
Professor Andrew Atherton popped into Dundee for a brief spell as principal of Dundee University.
After taking up the role on January 1, he stuck it out until November when he formally resigned, having been suspended two months previously, seemingly in a row over unpaid rent and bullying.
Professor Atherton walked away with a few grand in his pocket and a severely tarnished reputation.
Dundee University – which spent £75,000 headhunting the professor and the same again doing up a flat for him to live in – did not come out of the whole sorry saga too well, either.
Best worst excuse
Prince Andrew and the adrenalised-malfunction of his sweat glands sent everyone scurrying to Google to find out if there is a condition that makes you physically incapable of perspiring, and if he actually had it. Turns out the answer is no.
Best legal decision of the year
The Rev Stuart Campbell, a video games journalist turned angry blogger, attempted to sue former Scottish Labour leader and Harris Academy head girl Kezia Dugdale for defamation after she expressed the opinion, in an opinion column, that a joke he made on Twitter was homophobic.
Rather than reflect upon his language, the good reverend-of-whatever sued and was bounced out of court because of the long-standing principle of Fair Comment. He is currently appealing the decision.
Oddest legal decision of the year
Honorary Dundonian Lorraine Kelly went to court to prove her bubbly television persona is just an act and dodge a massive £1.2 million tax bill.
That the television presenter is not always cheery should not be a surprise to anyone given her support for Dundee United, even if big bucks signing Lawrence Shankland is currently firing the Terrors back to the Scottish Premiership.