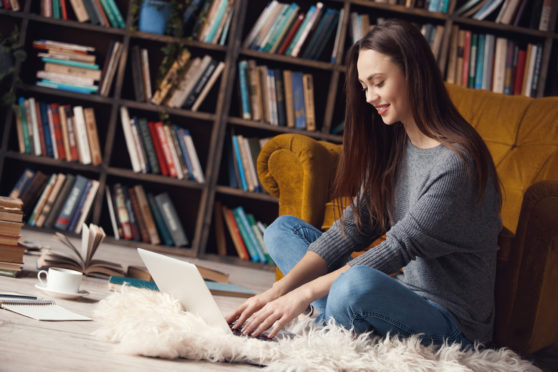 If you've always wished you had more time to write or paint, now's the time – use lockdown to free your inner muse. Caroline Lindsay finds out more…
We've all got plenty of time on our hands at the moment so why not make the most of it by tapping into your creative side?
You could write a short story or paint a portrait and, if you wanted, you could send them off to exciting projects offered by two leading Scottish arts charities.
First up, Scottish Book Trust (SBT) have launched their annual Your Stories campaign, and this year's theme is, poignantly, the future.
People (18 and over) all over the country are encouraged to submit real life stories and submissions can be made in English, Scots, or Gaelic in any form – story, poem, comic strip, play or letter – of up to 1,000 words.
A selection of stories will be included in a free book that will be given out during Book Week Scotland in November.
Philippa Cochrane, head of reading communities for the SBT, explains how the theme of Future evolved.
"We decided to go with this theme way back in September 2019 – it seems such a long time ago now.  At that point we were thinking about the year 2020 – how the start of a new decade is a good place to think about what we want from the future," says Philippa.
"It's also a good time to reflect and look back at how things in our lives have or haven't worked out the way we thought they would.
"Obviously, the impulse in the current crisis is to think about how it might negatively change our immediate futures or how the changes happening right now might play out in the next 30 years or so," she continues.
"But writing about the future we imagine for ourselves can also give us the space to be hopeful and creative or just to think differently about things.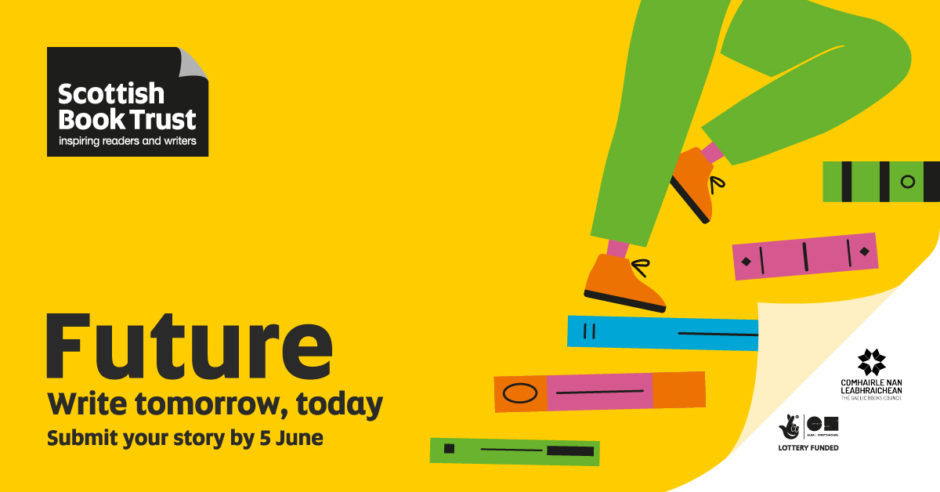 "Everybody has lots of stories to tell, and telling stories is how we communicate in our daily lives.  This project is about gathering all those real life stories and voices together.
"Your Stories Future encourages individuals to write their own stories, but it also encourages all of us to read and share those experiences."
Philippa believes that lockdown is the ideal time to sit down and take the time to write.
"It can be really hard to find the time to write in everyday life – we have to be in so many different places and we have so many ways to fill our time," she says.
"So being at home so much at the moment might provide the perfect opportunity to try writing. Also, writing can be a useful means to step away from some of the worries of the moment, by focusing on something else, just for a short while."
Part of the joy of the project for Philippa is seeing so many perspectives from so many different lives and lifetimes.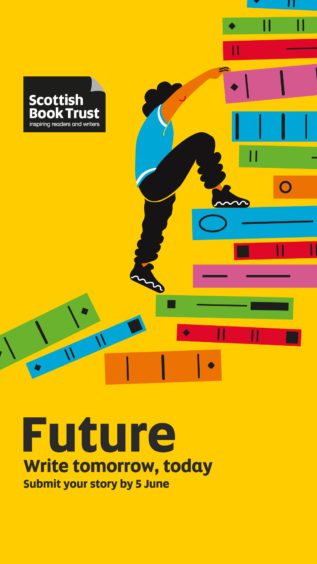 "I always look forward to the unexpected in these campaigns – people are so generous with the stories they share that we always get glimpses of experiences that we could not have predicted," she smiles.
"There are always pieces that make me laugh out loud, or move me to tears and there are always really insightful pieces which help anyone reading them to see things in a different way.
"Particularly in these socially isolated times, this project is important because it connects us to one another.
"It's as simple as that really."
Digital writing workshops, led by renowned Scottish authors, are available on the SBT website and Alison Irvine – a former Scottish Book Trust Reader in Residence – explains what her workshop will involve.
"I'll be doing some simple and fun exercises to get participants thinking about the Future theme," she says.
"They will hopefully leave the workshop with ideas and words on the page which they can finesse and submit later.
"I hear myself saying all the time 'when this is over'. We're placing a lot of store on when life can return to normal and we're also making plans about how we'd like our lives to be when things are back to normal.
"For some of us it's as urgent as 'when I can start earning money again to feed my family', and for some of us it's 'what small changes can I make to make life better or more interesting or fruitful?' she continues.
"The current crisis has given us a glimpse of a future where society takes care of its most vulnerable. It is possible to house a city's homeless population for example. It costs money, yes, but isn't that money well spent? I hope people will see the benefit of having a kind society that takes care of its most vulnerable citizens – all its citizens, in fact – all of the time."
Alison believes that for some people finding time to write will be even harder than usual but, she says, it's worth the effort.
"The positive effects of finding even five minutes in your day to write down your thoughts – it doesn't have to be a fully-formed story or poem – will make finding that time worth it.
"Writing makes you feel better. Expressing yourself through writing makes you feel better."
Future is open for submissions from today until Friday June 5 2020. Submissions can be made online or via post to: Future, FAO Gordon Connelly, Scottish Book Trust, Sandeman House, Trunk's Close, 55 High Street, Edinburgh, EH1 1SR.
Sandra Ireland is well known to Courier readers as the author of the recent serial Bone Deep. The Carnoustie-based novelist won the first short story compettion run by the Scottish Arts Trust in 2014 and hasn't looked back since.
"Sandra's winning story, The Desperation Game, is the name of our first anthology of stories," says Sara Cameron McBean, the director of the trust, who coordinates the annual story awards as well as the Scottish Portrait Awards.
The short story 2021 awards has a first prize of £1000, and is open for stories up to 2000 words on any topic from writers worldwide.
"We also offer a special prize, the Isobel Lodge Award, of £600 for the top short story entered in the competition by any unpublished writer living or studying in Scotland," Sara adds.
"It is open for entries from December 1 to February 28 each year – but it's never too soon to start getting those stories written!"
There's also the Flash Fiction competition, for very short stories up to 250 words only, with a first prize of £600.
"This is also open to writers worldwide plus we have the Golden Hare Award of £300 for the top flash fiction story entered by anyone (published or unpublished) living or studying in Scotland.
"Entries are open June 1 to August 31 through the story awards website – now is a brilliant time to get those tiny gems of stories written!" she smiles.
"Lockdown is a great time to get creative because it is good for the spirit and opens up opportunities for self-discovery and fulfilment.
"Many people say that they want to write but have never had the time – there is no better time to get started than right now.
"We know from experience that setting a goal of entering one of our competitions can be highly motivating. Every year we have people selected for our awards who never imagined they would get so far – so you never know," says Sara.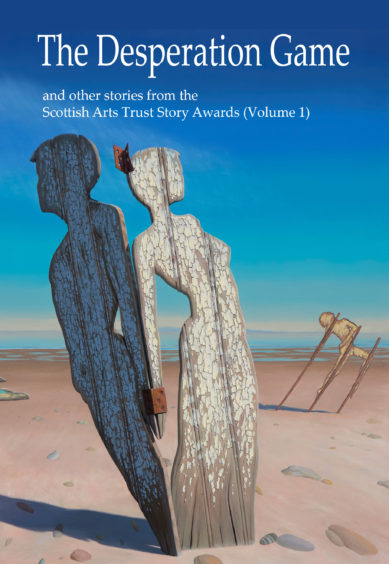 And if art is more your thing why not enter the Scottish Portrait Awards (SPA), open to anyone over 16 years born, living or studying in Scotland – entries close on July 31.
"We offer a top prize of £5,000 for the SPA in Fine Art which can be in any medium," says Sara.
"We also offer a top prize of £3,000 for the SPA in Photography for black and white portraits only – this is offered in the name of esteemed photographer Richard Coward who worked mainly in black and white.
"We also have special awards of £500 each for the top fine art and photography entries by anyone aged 16 to 25 years – and take the top 60 works entered on tour in Scotland.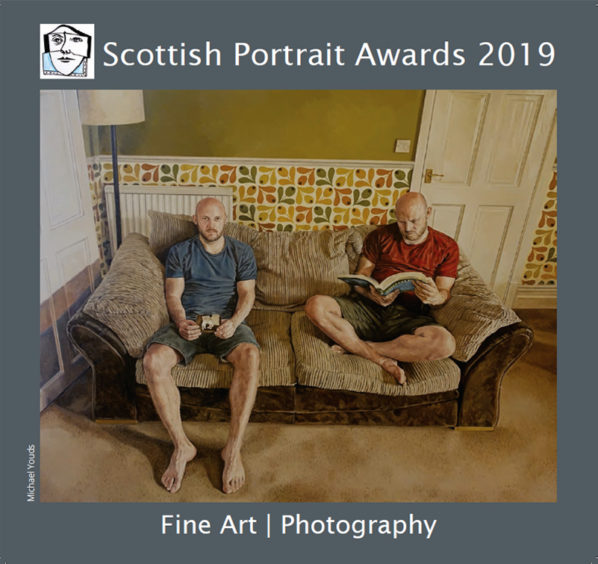 "These competitions are important because they create opportunities, inspiration and hope for so many people as well as being a chance to highlight, celebrate, reward and enjoy our own wonderful home-grown talent."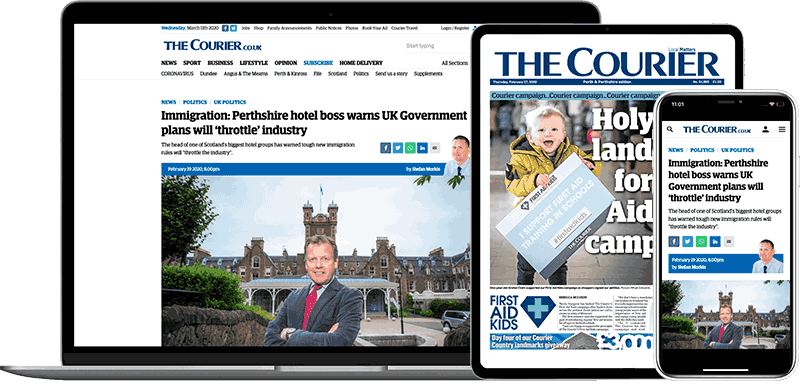 Help support quality local journalism … become a digital subscriber to The Courier
For as little as £5.99 a month you can access all of our content, including Premium articles.
Subscribe