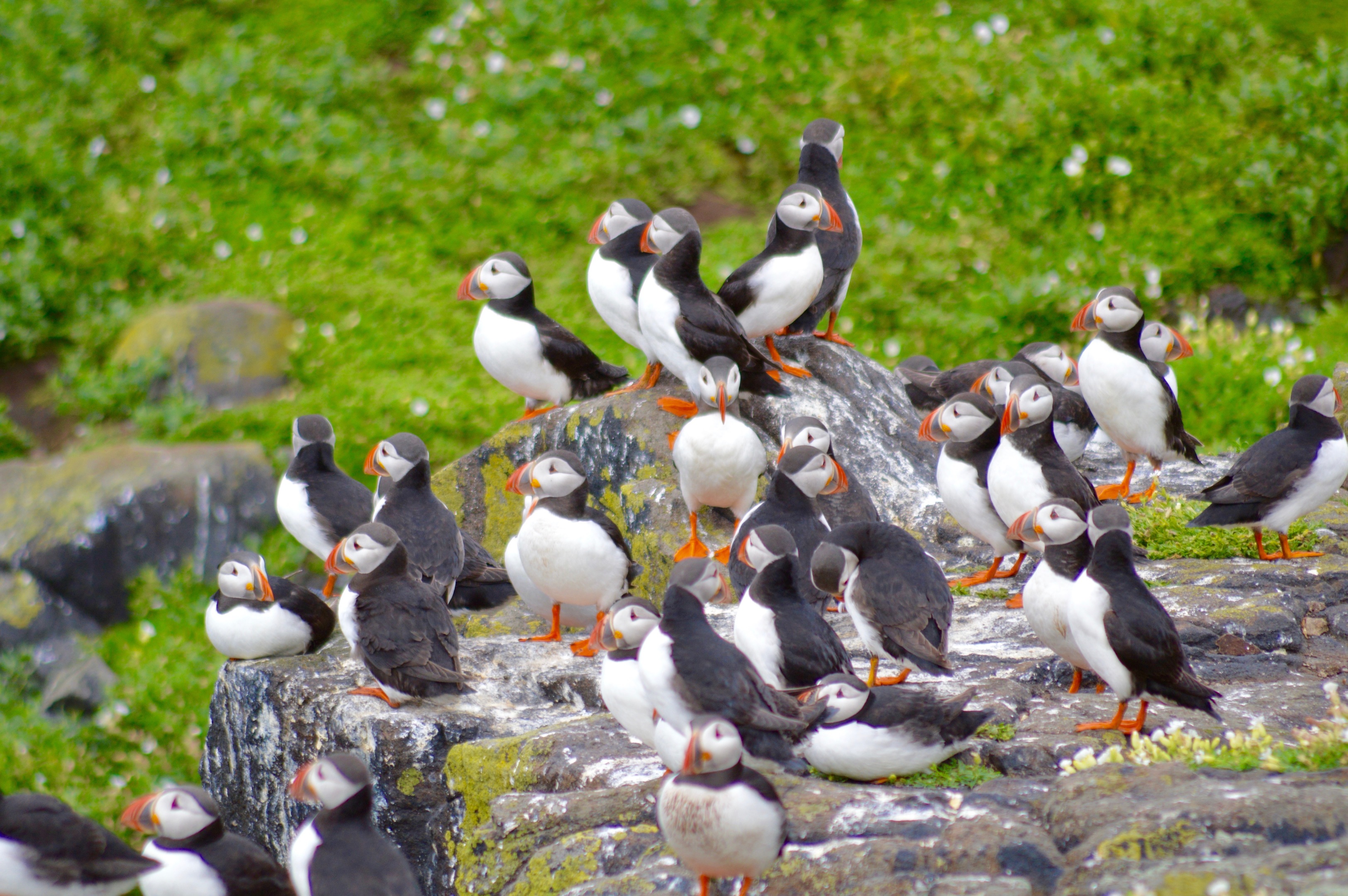 Puffin season has begun at the Scottish Seabird Centre, North Berwick. Visitors to the 5-star Centre have the opportunity to control the interactive cameras to zoom in on the live puffin action on the islands of Craigleith, Fidra and the Isle of May National Nature Reserve. It's also possible to see the amazing 'clowns of the sea' with a range of boat trips that take in the local islands.
The Isle of May is the largest puffin colony on the east coast of Britain with around 92,000 puffins calling the island home from April to early August. Craigleith and Fidra feature as part of the Seabird Centre's SOS Puffin Project, which has been running for 10 years and has seen over 1,100 volunteers getting involved to help puffins gain access to their burrows by cutting down the tree mallow.
Younger visitors to the Seabird Centre have the chance to visit for free: those who present a 'puffin portrait' at the admissions desk will be awarded with a Discovery Centre ticket for their artistic efforts. Each puffin portrait should feature a drawing of the child with a puffin, articulated in any artistic medium.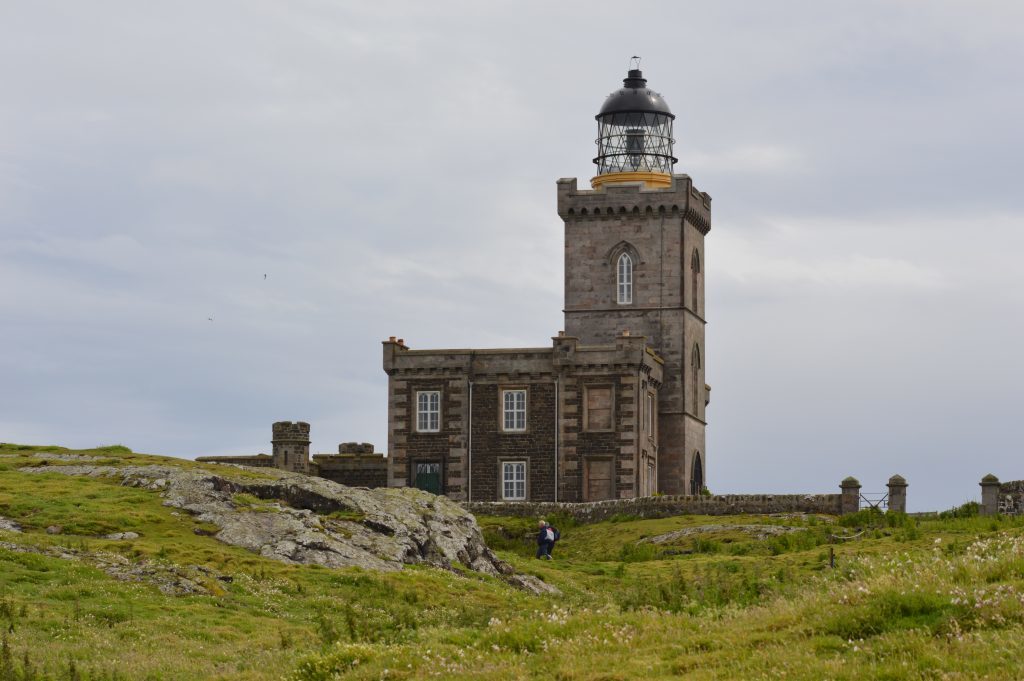 Alex Turnbull, Discovery Centre Manager, said: "With the Firth of Forth being home to tens of thousands of puffins between April and early August and with the Isle of May being the largest puffin colony on the east coast of Britain, North Berwick is the ideal location for puffin spotting.
"Visitors of all ages love zooming in on the puffins on our interactive live cameras and to see them when out on our Seabird Catamaran Cruise, Three Islands Seabird Seafari or Isle of May Landing is really quite special.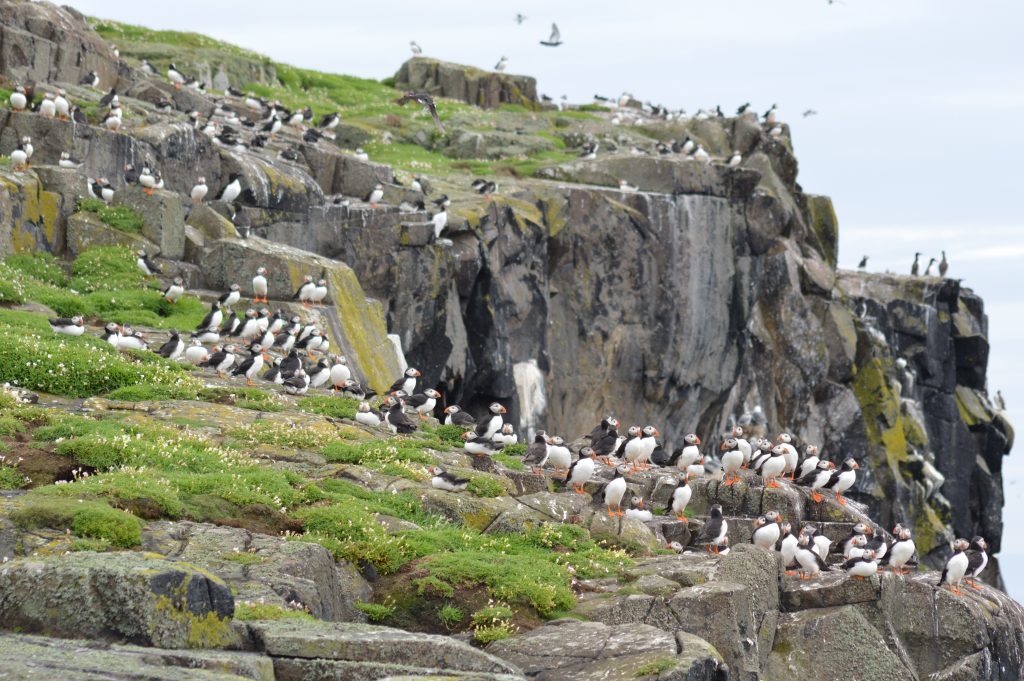 "We are looking forward to seeing lots of 'puffin portraits' which will be displayed around the Discovery Centre for other visitors to see."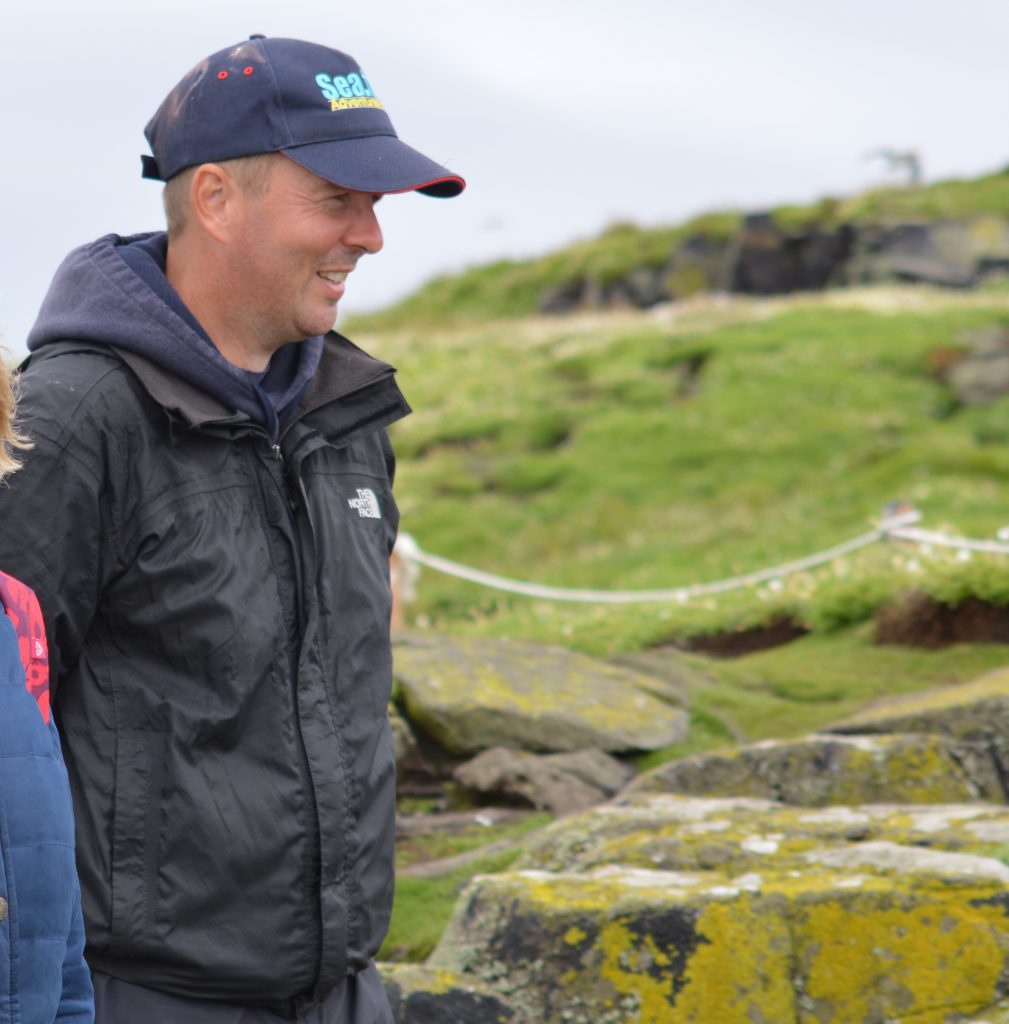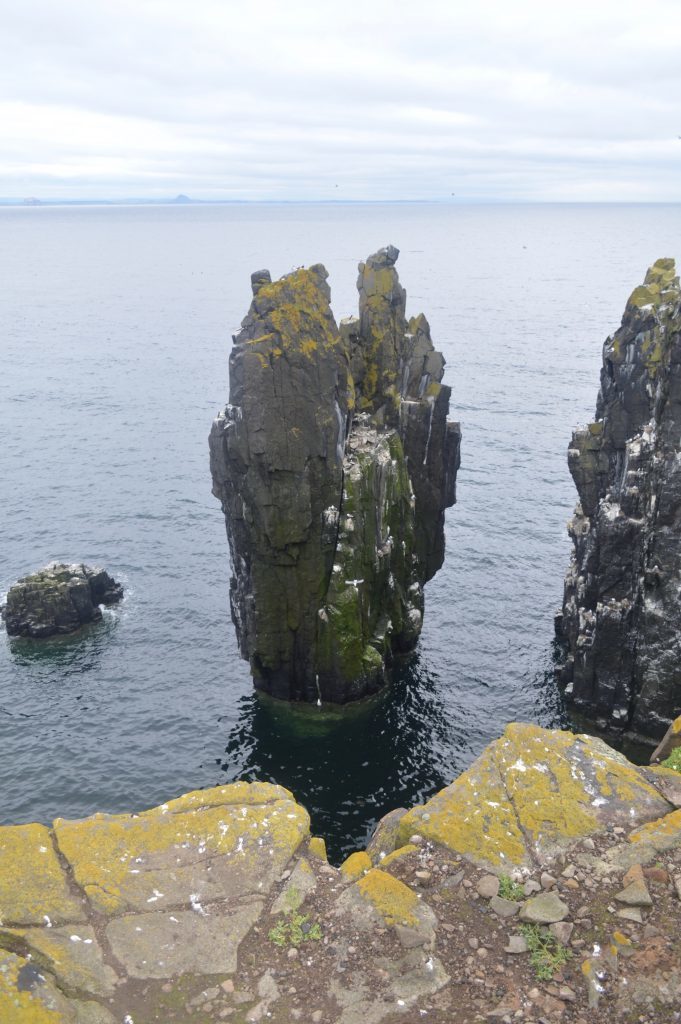 Admission to the Discovery Centre: £8.95 per adult, £4.95 per child, £25 per family. Open every day, except Christmas Day. Double boat trip and Discovery Centre tickets are also available.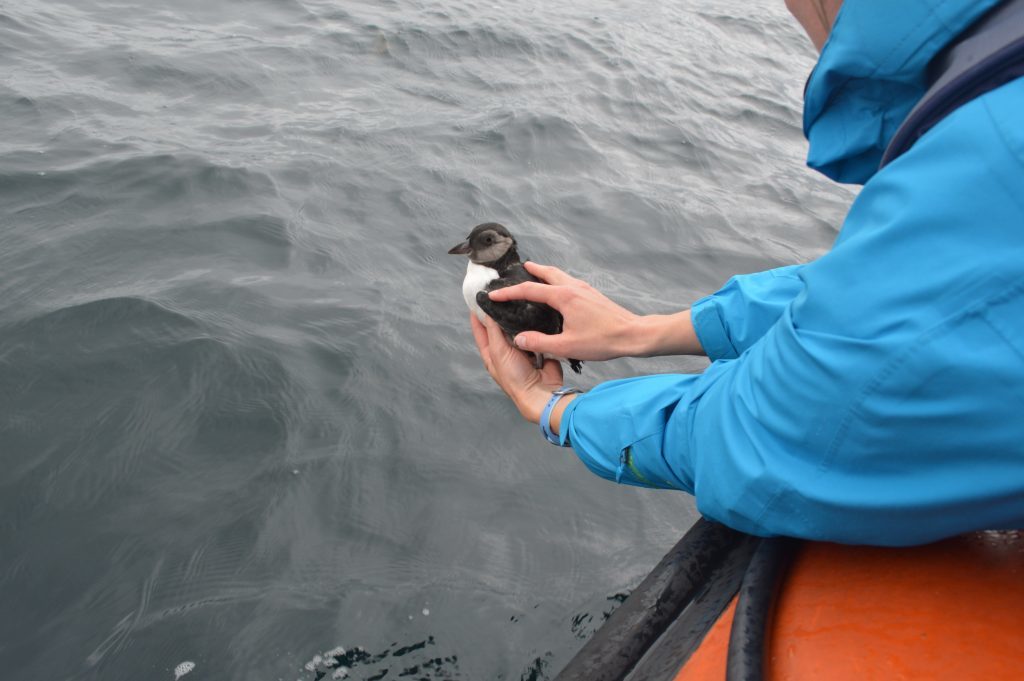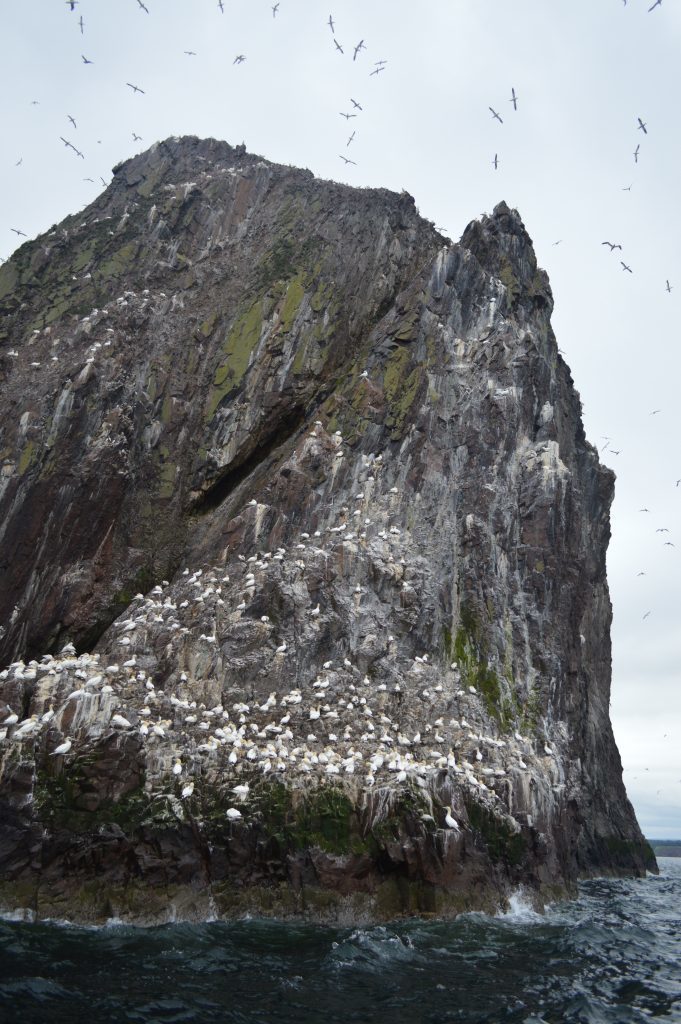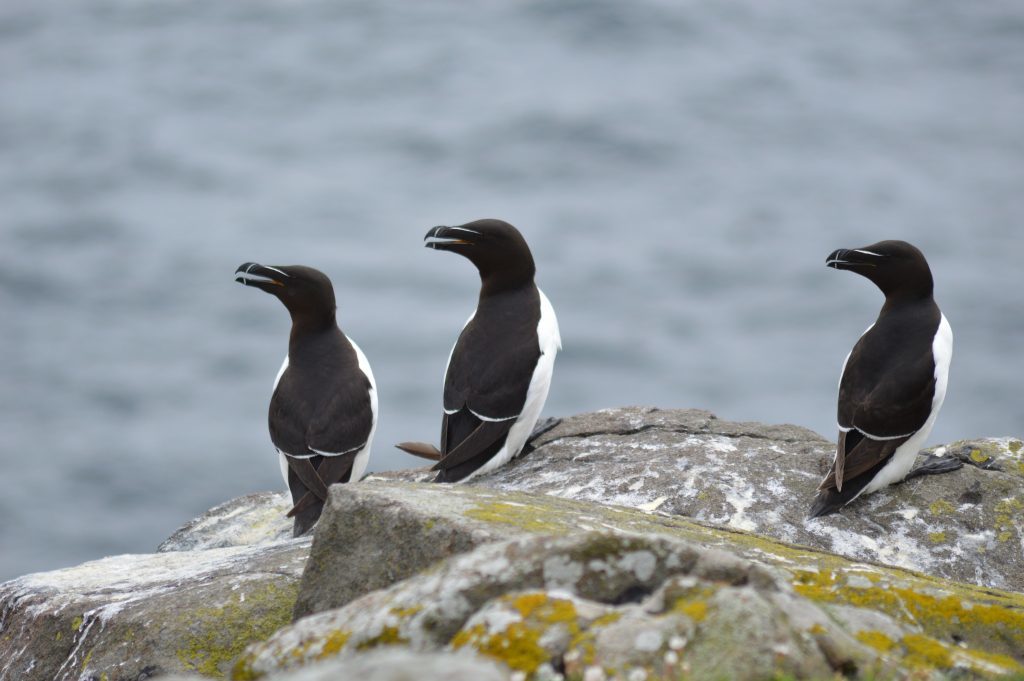 Puffin facts
Fratercula arctica (Atlantic puffin)
Often called the clown of the sea, the puffin is an unmistakable seabird with its black back and white underparts, distinctive black head with large pale cheeks and brightly-coloured bill. Its comical appearance is heightened by its red and black eye markings and bright orange legs.
Breeding: They prefer offshore islands and high sea cliffs, and nest in burrows, under boulders or in cracks in cliffs where predators cannot easily reach them: these are called puffinries. They lay one egg and their young are called pufflings. After hatching the young puffin remains underground concealed in the nest, until the night comes for it to head for the open sea, not to return until it is ready to breed, usually some five years later.
Winter: Spent at sea.
Eat: Fish, especially sandeels.
Sound: A growling laugh.
Spot them: Adults arrive back at the breeding colony in March and April and leave again in mid-August. You'll see them on the Isle of May, Fidra and Craigleith cameras at the Scottish Seabird Centre.
| | |
| --- | --- |
| Puffin facts | |
| Eggs | One |
| Incubation | 36-45 days |
| Fledging | 34-60 days |
| Maximum lifespan | 29 years |
| Length | 26-29cm |
| Wingspan | 47-63cm |
| Weight | 320-480g |
| Population in the Firth of Forth | 90,000 |
For details of trips to the Isle of May and the Bass Rock, and for more information on the Scottish Seabird Centre, visit seabird.org