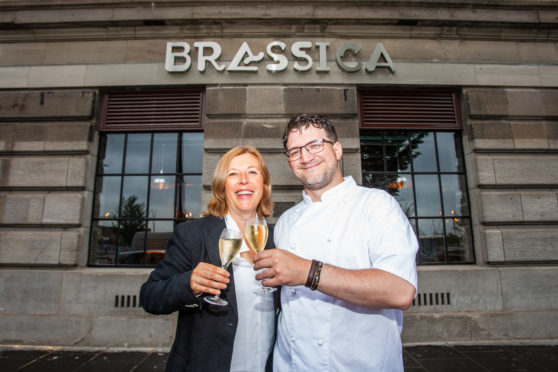 As Brassica, a new social dining concept, is about to open in Dundee's old city arcades, Caroline Lindsay finds out what's different about it and what it will bring to the city's new waterfront development.
A couple of years ago Dea McGill was doodling on a notepad and wrote the word Brassica.
"It occurred to me that it would make a good name for a business venture," says Dea, who moved from London to her husband's home town of Dundee in 2016.
Encompassing broccoli, caulis, kale and sprouts, the brassica family is Scotland's most commonly grown group of crops, and Dea felt the name would also reflect her passion for local produce. So when she heard a 700 square metre space under the Caird Hall – once home to the city's arcades –  was available she leapt at the opportunity to develop a social dining space that would encompass a cafe area, a lounge and a restaurant.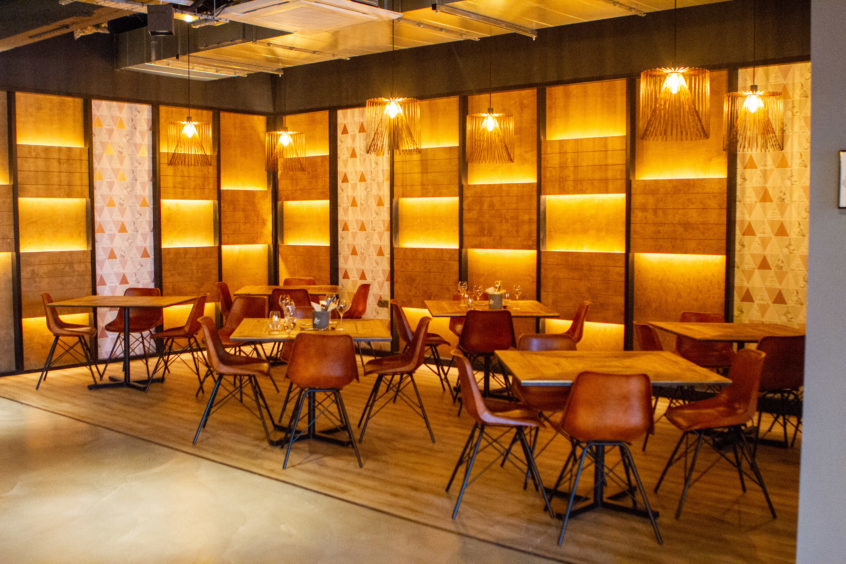 Capitalising on the industrial nature of the space but adding in quirky cosy touches including a "living" wall of mosses and succulent plants, a giant clock and a wall-mounted bicycle, Dea and the team have created a stylish, vibrant, airy venue, filled with natural materials – the natural silver birch wall is a stand-out feature – and with splashes of colour provided by chilli plants and orange trees.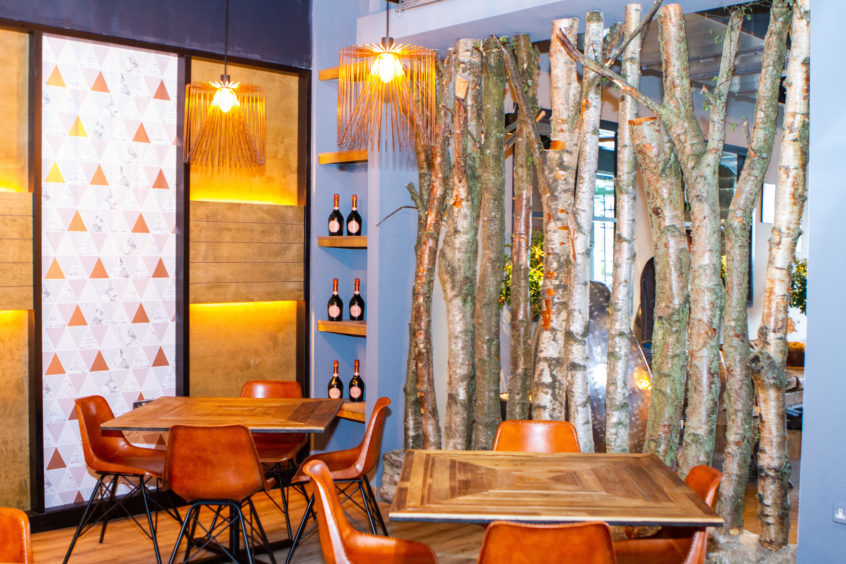 Taking inspiration from the urban food markets of New York and Copenhagen, and open from morning to midnight, Brassica brings a taste of fine dining to the city, within a relaxed and easy-going environment.
"We call it 'laid-back luxury,'" smiles Dea. "Social dining is all about sharing and talking – all the food is placed on the table in dishes and bowls and you just help yourself."
With around 2000 office workers in the area and a host of tourists and visitors, Dea hopes Brassica will appeal to all tastes, whether you're looking for breakfast first thing, a business meeting over coffee, quick lunch or a relaxed family evening meal.
"Come and visit us to try our beautiful local produce, cooked by our amazing chef Scott Cameron," she says. "We have an abundance of wonderful produce in this area, from St Andrews lobster, Arbroath smokies and smoked salmon to lamb, beef and the best soft fruits in the world.
"We're taking all these and more and elevating them to create a modern, vibrant menu."
She admits that while she's excited and full of adrenalin Brassica's opening later this week, she is also a little apprehensive. But with a several group bookings and a wedding already booked, it looks as if Brassica will be a roaring success.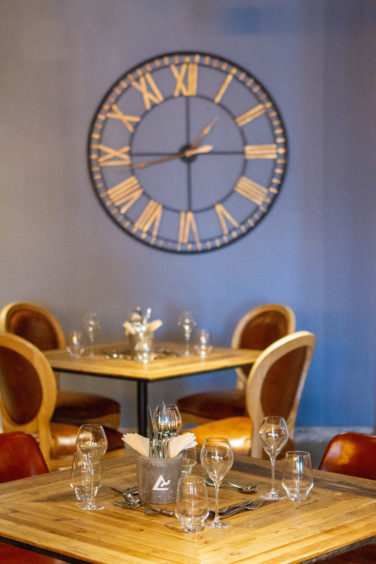 "Brassica complements the waterfront development food and will hopefully be a part of Dundee's destination and future," she smiles.
Scott Cameron is thrilled to be Brassica's executive chef.
"As a chef, the Brassica concept excited me as soon as I heard it," he enthuses. "Not only for its potential to be an imaginative menu, but also the opportunity to work closely with local producers."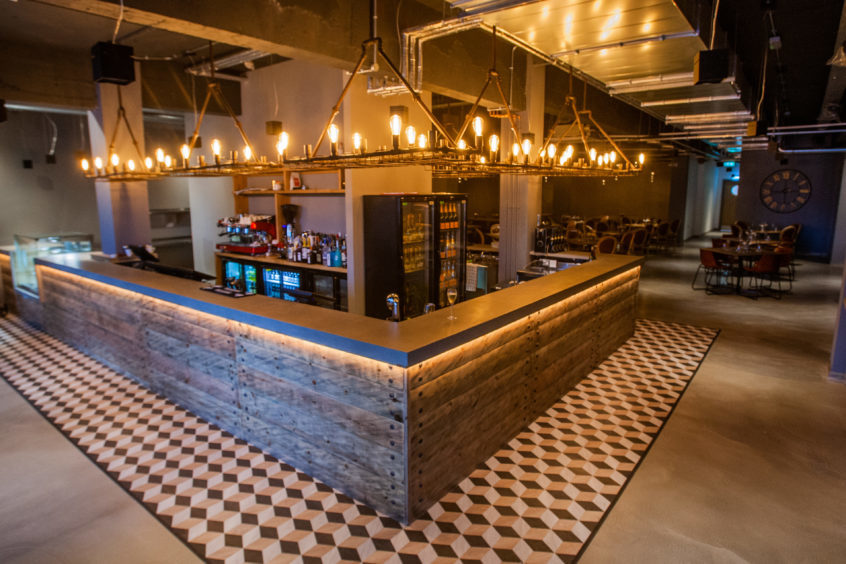 Returning to his hometown of Dundee after an 18-year absence, Scott comes to Brassica from Gleneagles and has held top roles in some of Scotland's most prestigious locations, including Cromlix House Hotel (now owned by Andy Murray), Hotel du Vin in St Andrews and for Albert Roux in the Chex Roux Rocpool Reserve in Inverness.
"The menu starts with the producer," he explains. "Without their high-quality seafood, meat, fruit, and vegetables, a chef's imagination can run wild but the dishes won't deliver. Sourcing the ingredients from a 50-mile radius means I can build a relationship with our producers – and it gives Brassica diners a proper taste of this area.
"Occasionally too, inspiration for dishes comes from talking to producers and seeing what they have to offer. In many cases, the smaller the producer the more adventurous they can be with small runs of more unusual vegetables, for example. "I love the fact that I can drive up to Colbeggie Farm in Blairgowrie and have a direct conversation with the people who will be growing what I cook on a daily basis, and the fact that I can walk out to the Waterfront and in the distance see the bay where our lobsters will be caught," he smiles.
Scott says the menu runs from the rustic such as Brassica's homemade Merguez sausage to the more refined, with sumac spiced lamb rump, puy lentil vinaigrette, aubergine caviar as just one example.
"The small plates and the social dining experience will allow diners to be more adventurous in their choices," he says. "Something they may not have considered ordering as a main course from a more conventional menu can be shared and tried here."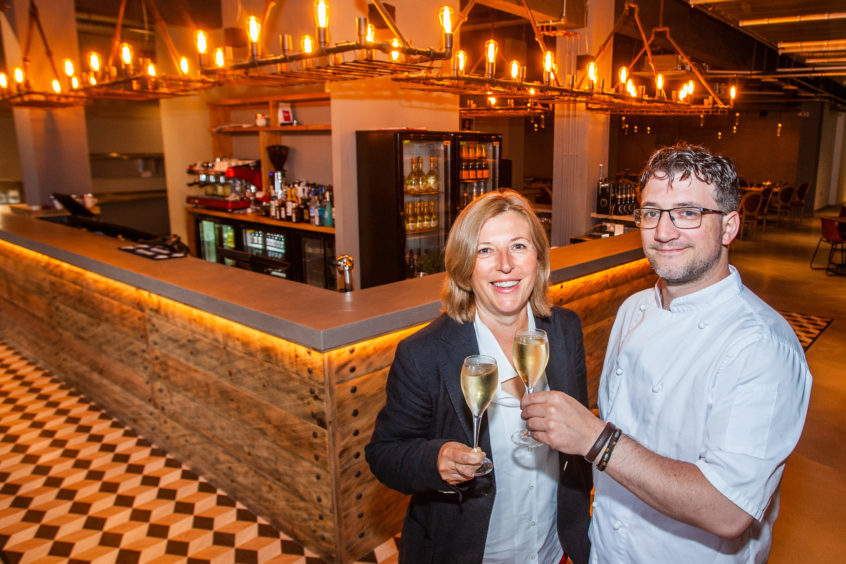 A dish of home smoked venison carpaccio, crowdie, with sweet pickled radish and redcurrant will take advantage of the hot and cold smoker that Scott knew was essential for the kitchen. Among the sweet dishes, the Laurent Perrier Jelly, blackberries, haroosh mousse and the frozen Tayside currants, red wine and dark chocolate sauce make best use of Courier Country's soft fruit abundance.
And of course, among the side dishes are glazed brassicas with herb butter.
Scott has set the kitchen up to be completely plastic free, a policy to which Brassica is totally committed.
"I'm delighted to have the opportunity to work in my home city again and to be here at the beginning of Brassica, bringing a refreshing new concept to Scotland," he smiles.
Brassica, 4-5 Shore Terrace, Dundee, DD1 3AH will open later this week.
For further information visit www.brassicadundee.com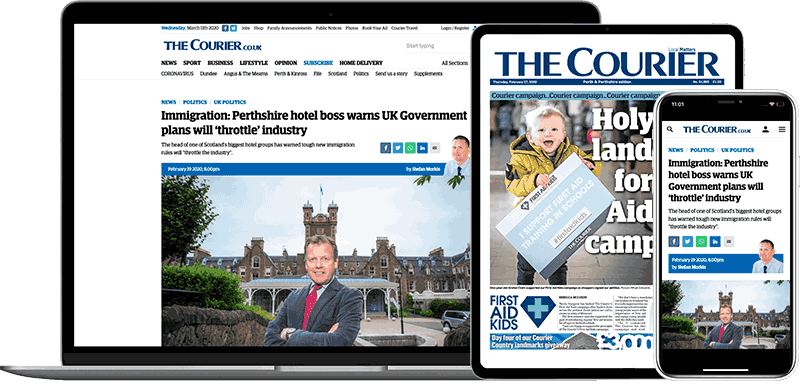 Help support quality local journalism … become a digital subscriber to The Courier
For as little as £5.99 a month you can access all of our content, including Premium articles.
Subscribe