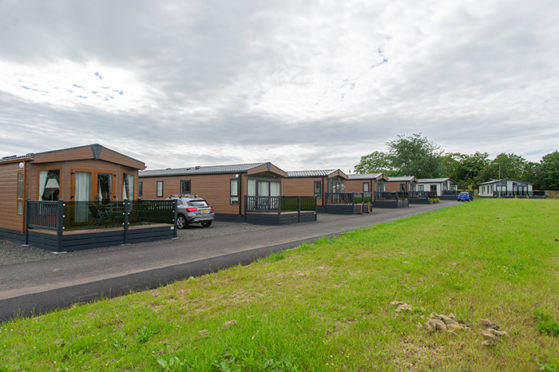 Thinking about investing in a holiday home in Scotland? You won't regret choosing Lochlands Leisure Park as your base.
The park, situated in Forfar just outside of Dundee, has lots to offer holidaymakers and visitors, including great facilities and a range of homes to suit all budgets and lifestyles.
If you're unsure about taking the plunge and buying a holiday home, Lochlands might just help you make up your mind once and for all.
Here are five reasons why you'll love this unique park…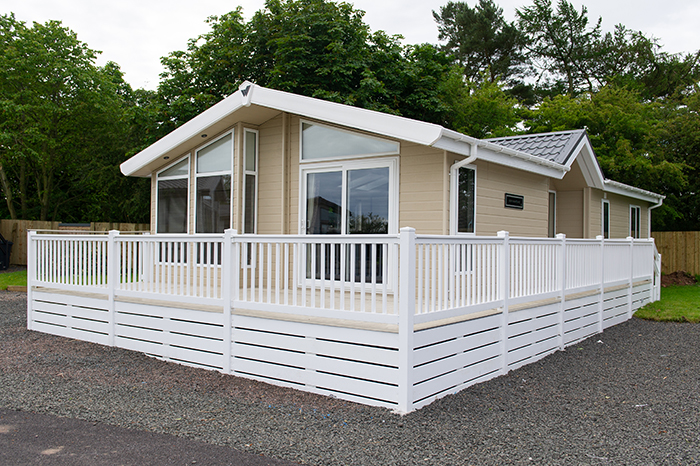 1 You'll have a choice of premium holiday homes
Lochlands Leisure Park offers static caravans and lodges to rent or buy, with all meeting the residential standards for park homes.
No matter what budget you have to work with, you'll find a high-quality option to suit at the park, as lodges are supplied from two of the UK's most respected manufacturers.
At the moment, the New Hampshire lodge (from the higher end of the scale) is a real highlight. This double lodge has everything you could imagine, including ensuites and plenty of space, and makes for a luxurious holiday home.
2 It's got great on-site facilities
The park boasts an excellent restaurant, open 10am to 4pm, seven days a week. There's also a coffee shop, hairdressing salon and sports massage centre.
Plus, the site is open 12 months, which means you can enjoy your new holiday home all year round. All homes are gas central heating, so you don't have to worry about getting cold during the winter months!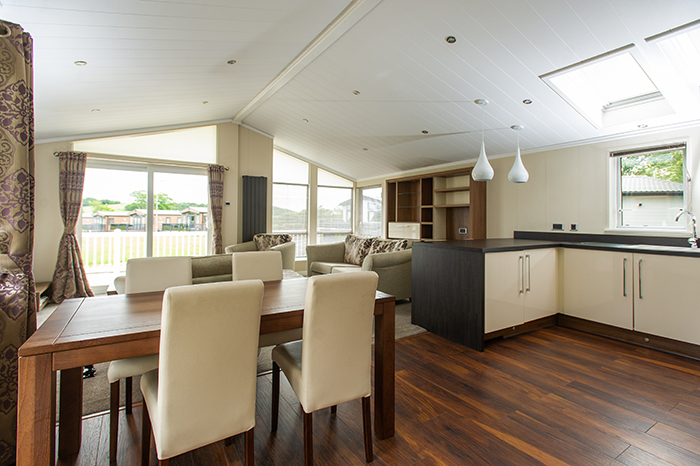 3 The homes offer a great return-for-investment
Why not make a little extra money by renting out your holiday home when you aren't using it? Lochlands Leisure Park can help you manage the whole process, to make it as stress-free as possible.
They operate a hands-free process if you do decide to rent your holiday home out, meaning they'll help out with the likes of keys and organising cleaners. Have a chat with their team to find out more about how it all works.
4 You'll never get bored of the surrounding areas
The surrounding area of Dundee and Angus offers lots to visitors and holidaymakers, including golf courses, activities like horseriding and plenty of picturesque countryside walks.
There are also charming coastal towns nearby, including Carnoustie and St Andrews, and the city of Dundee is only 20 minutes away. You'll find plenty to keep yourself occupied during your stay at the park.
5 It'll become your home from home
By buying a holiday home, you'll always have somewhere to stay for weekend breaks or family trips. You can take off last minute without worrying about booking in somewhere or spending lots of money.
Plus, you can leave some things at your holiday home (reducing packing time!) and really personalise the space to make it your own little haven.
Thinking about buying a holiday home at Lochlands Leisure Park? They operate on an open policy, so you can stop by any time to have a look and chat to their team about the options available.
Find out more information about the park and contact details online here.