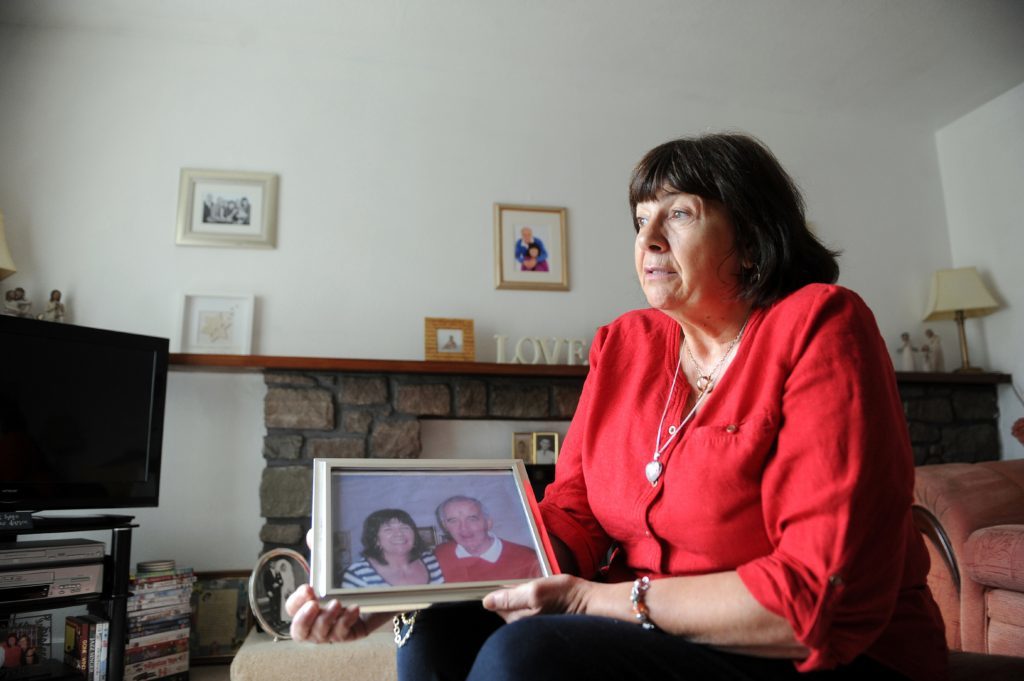 The Tayside figurehead behind the campaign for free care for under 65s has told of her "disgust" after a council used funding set aside for Frank's Law to cover a deficit.
British Empire Medal recipient and tireless care advocate Amanda Kopel said she had been left "heartbroken" after hearing South Ayrshire Council had removed additional funding set aside for Frank's Law in attempts to balance its books.
Frank's Law came into effect on April 1, following a six-year fight by Kirriemuir campaigner Amanda to end age discrimination in the care system.
The legal change, introduced in memory of her husband, the late Dundee United footballer Frank Kopel, extends free personal care for those with debilitating conditions to under 65s.
South Ayrshire Council's health and social care integrated joint board revealed in papers earlier this month it would be removing £315,000 set aside to fund the costs associated with providing the care.
Amanda said the local authority's decision left her worried about a "snowball" effect which would lead to other local authorities making similar moves.
She said in April cabinet secretary for finance Derek Mackay promised her the £30 million for Frank's Law would be "ringfenced".
Mrs Kopel said: "I am absolutely disgusted.
"Care for adults under 65, Frank's Law, is just that – a law; one which looks like it has been broken.
"Derek Mackay told me the money was ringfenced, double ringfenced were the words he said to me. He looked me straight in the eye and told me it was safe.
"The Scottish Government implemented this and they have to take control of this.
"The last six years, Frank's Law has been run with dignity and respect and was non-political and it will continue to be conducted like it.
"I thought we had won the battle, but the war for justice certainly is not over."
Miles Briggs, health spokesperson for the Scottish Conservatives, blamed Scottish Government cuts and "financial mismanagement" of the NHS.
South Ayrshire Health and Social Care Partnership said they are committed to Frank's Law and they "would meet demand from existing resources", but the money originally set aside was being used to cover the partnership's deficit.
Dundee City Council was allocated more than £800,000 by the Scottish Government to cover the cost of implementing Frank's Law in the city.
A spokesperson for Dundee Health and Social Care Partnership said: "We are continuing to work within the current legislation and there are no plans to cut funding to Frank's Law."
A Scottish Government spokesperson said: "We have invested £30 million this year so  free personal care can be extended to everyone who is assessed as requiring it, regardless of their age, condition or income.
"This has been backed by changes in the law to set down this entitlement is a legal right.
"We have been clear with all local authorities and integration authorities that this legal right must be delivered. We understand from South Ayrshire that they are indeed providing the extension to free personal care to all who are assessed as requiring it and will continue to do so in line with their legal obligations.
"Our investment was included within an additional £160m of funding for social care and integration for this year, including provision of £2.88m in South Ayrshire."
More than £1.9 million has been allocated to Fife Council while Perth and Kinross received £778,000.
Angus Council did not respond when asked for their funding allocation.