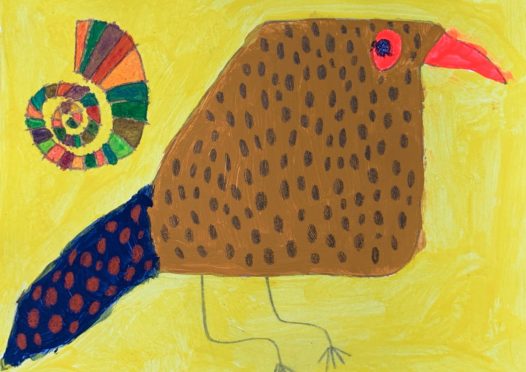 Curator Sam Banister tells Michael Alexander how Fife artists are contributing to the ninth annual Twitter Art Exhibit.
It is the social media service renowned for its messages of up to 280 characters.
But a number of Fife artists are amongst those who've found another use for Twitter – raising money for charity in the ninth annual TwitterArtExhibit (TAE) online charity art postcard sale.
TAE attracts professional and amateur artists from around the world who donate a small original postcard size piece of art which is then sold for charity.
This year TAE19 is supporting Art in Healthcare – a small Edinburgh-based charity with a Scotland-wide reach.
The postcards go on sale in Edinburgh at the Out of the Blue Drill Hall from May 11 to 13 and thereafter will be available online, priced £30 each or four for £100 from Art in Healthcare.
Artist Sam Banister, who is the curator of TAE19, said: "The sheer volume of cards and the number of contributing artists from across the globe gives the exhibition its USP and wow factor.
"Initially attracting 260 donations from just 24 countries, TAE now attracts over 1,000 artists from 65 countries across the globe. TAE brings affordable art to the average person with the proceeds going to charity."
Sam explained that TAE was the brainchild of Scandinavian artist David Sandum, who having no previous experience turned to art to help combat depression.
Launched in Norway in 2010, it has gone on to run in America, Australia, England and now Scotland.
To date it has raised almost £60,000 for various local charities – in the main selected by each curator.
Art in Healthcare was chosen predominantly for it's approach to using art to improve the mental health and well-being of those in the health care system.
Sam said participants included Fife-based artist Linden Hopwood who has embraced technology by adding Augmented Reality to his image and Dunfermline artist Alison Chalmers whose image has been chosen for the cover of the TAE19 catalogue.
Fife and Tayside Art in Healthcare representatives Kym Needle and Oonagh Devoy are also included, as are Susan Smith from Burntisland, Leo du Fue, Frances H Law and Gary Henderson both from Kirriemuir, and Sandra Russell, whose contribution was painted in memory of her late Dundee-raised father John Russell who used to play golf at St Andrews.
Sam said that in addition, a couple of celebrity VIP cards are also being offered via an online raffle to make it more accessible and open.
Included are Runrig founder Rory Macdonald and Fife-raised Scottish crime novelist Ian Rankin, who based his card on his first novel.
Also included are Tim Bentinck – best known as the voice of David Archer in the long running BBC series The Archers, award-winning Canadian artist Alison Dunlop who has made Scotland her home and Twitter Art founder David Sandum.
Also included is Trevor Jones former director of Art In Healthcare who is forging a name for himself in the arts technology world.
Sam added: "Art can and does have an enormous impact on an individual's health and well-being. "Art in Healthcare works closely with a broad section healthcare providers to provide a carefully tailored programme of arts workshops, which are led by professional artists, aided by volunteers, for patients and their carers in the healthcare system.
"For patients, often in long term care, these workshop are beneficial, bringing individuals together to engage in art and social activities, enabling them to learn new skills, make new friends, and increase self-esteem and confidence.
"In essence giving them a voice and power through creativity. The funds raised by TAE19 will enable Art in Healthcare to develop and extend their art workshop programme to more people within the healthcare system. In addition, Art in Healthcare also has a large collection of contemporary artwork which is displayed in healthcare premises throughout Scotland (www.artinhealthcare.org.uk)
www.twitterartexhibit.org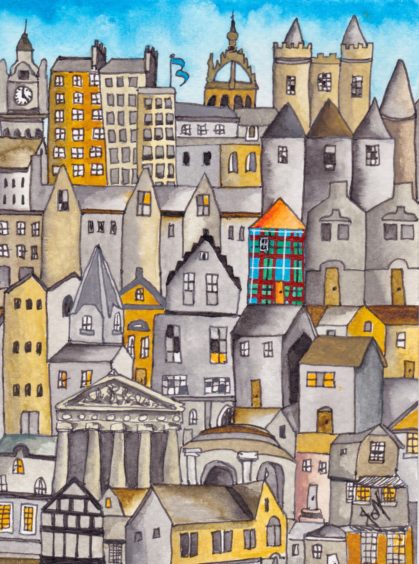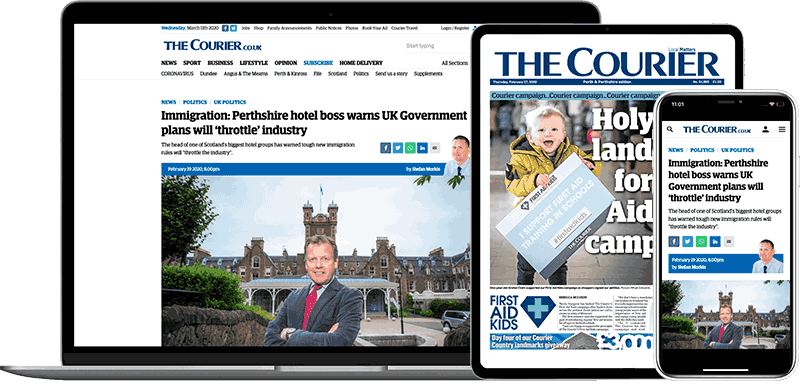 Help support quality local journalism … become a digital subscriber to The Courier
For as little as £5.99 a month you can access all of our content, including Premium articles.
Subscribe