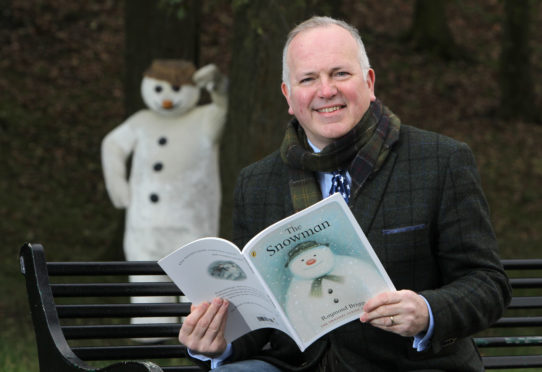 I used to advocate a change of format for the Royal Scottish National Orchestra's Christmas concert but realised that the Snowman was there for keeps, fixed in stone in the RSNO annual programming.
I never called for a change in personnel but with musical director Christopher Bell's appointment across the pond, a replacement MD, audience motivator, cajoler-cum-master of ceremonies was needed.
Big shoes to fill, but the RSNO have come up with the perfect solution. Conductor Matthew Hamilton was left to look after the musical side of things and Jamie MacDougall was left to look after presentation and introductions. If Bell was the MC of Christmas past, MacDougall is that of Christmas present. He has all the relaxed affability and audience interaction that Bell had, and the ideal voice to lead the communal singing.
Thursday night's concert took performances by the RSNO of the Snowman, Howard Blake's iconic score, to over 200 over the years. But the combination of music and film is a crowd-pleaser and kids and adults love it to bits, hence its continual reappearance. This performance saw MacDougall as the narrator, an authoritative delivery that was crisply delivered.
The famous Walking In The Air song was given a splendid rendering by the RSNO Junior Chorus, one of Christopher Bell's "babies", but his departure gave interim director Anne Murphy a chance to shine. And shine the chorus did, particularly in Meakin's Stable Carol, complete with animal noises, and Chilcott's diction-testing Hey! Now!
MacDougall seemed to revel in his role as link-man, a quip here a well-turned phrase there. He knows how to motivate an audience and he got 1000 or souls fully involved in the two audience participation numbers, Rutter's arrangement of the 12 Days of Christmas and Hark the Herald.
The RSNO? Well, they always get into the spirit of the proceedings and the second half saw a myriad of colourful hats, costumes and tinsel. I reckon it's the perfect foil for their usual concert form, without any lowering of standard. For them, Leroy Anderson and Blake are as important as Brahms or Borodin.