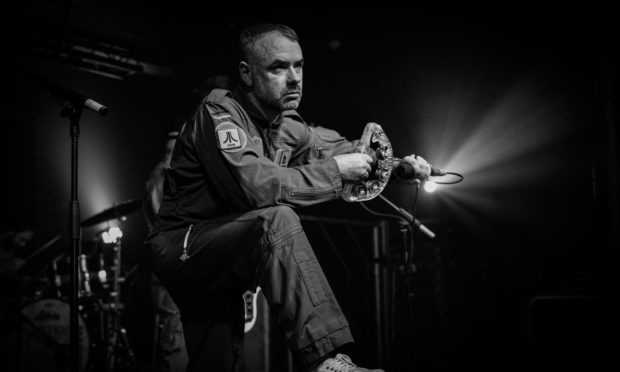 Steve Mason has always had a way with words when it comes to politics.
So when he took to the stage in his first ever performance at Fat Sams in Dundee on Sunday night, it was no surprise that between tracks, he did not hold back in putting the world to rights.
Disillusioned with mainstream party politics and angry at the workings of capitalism, it was Boris Johnson and the Tories who were firmly in Mason's sights.
Cheered by many in the crowd when he warned that Boris was a "psychopath" who had been "put there by the establishment to do harm to you", the St Andrews-raised singer songwriter who now lives in Brighton also managed to pay tribute to his homeland with the occasional chant of "Fife for life".
But as the 48-year-old reminisced about teenage journeys on the '95' bus from St Andrews to Dundee to buy records, and as he paid tribute to late Groucho's owner Alastair 'Breeks' Brodie with a warm thank-you for the role he played in helping him become "obsessed" with music, it was the sincerity of a man that has overcome his own well documented challenges in life that really came across as he thanked the audience for turning out.
Following a fine support performance by Pictish Trail (aka fellow former St Andrews resident Johnny Lynch), the 90-minute Steve Mason set that followed turned out to be a sensational  collective that encompassed all the Mason's solo stuff plus a good range of King Biscuit Time and earlier Beta Band classics.
The absolute bucket list of a show opened with a version of the 1997 Beta Band classic Inner Meet Me that was nothing short of sensational with bassist Stephen Duffield clearly enjoying the show from the start.
Tracks from his recent About the Light album included America is Your Boyfriend – inspired by the Grenfell Disaster and the failings of capitalism – Fox on the Rooftop and About the Light, while Alive from Meet the Humans relayed yet more angry rhetoric against the taxman.
The Beta Band classic Dry the Rain was the crowd pleasing highlight of the encore.
And while that might have felt like the natural place to end the show, Steve explained that the finale would actually be Like A Ripple from his new coup d'etat EP. The reason? Because while it was great to play tracks from the past, he was determined to look to the future.
It was a finale that worked really well with the crowds spilling out into the Dundee night very aware that they had just experienced something very special.
*Read The Courier's recent interview with Steve Mason here .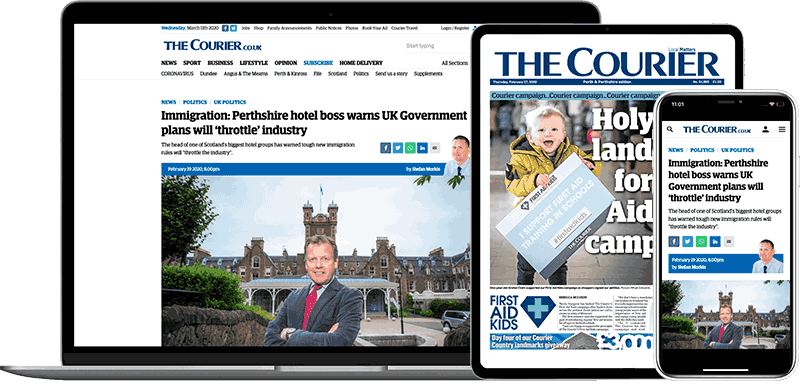 Help support quality local journalism … become a digital subscriber to The Courier
For as little as £5.99 a month you can access all of our content, including Premium articles.
Subscribe