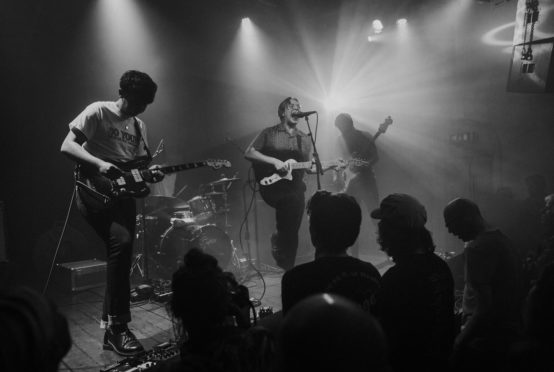 Sam Griffiths' memory of Dundee might be a hazy one having passed through the city during his band's debut tour of the Highlands in 2017 while wrestling with a hangover brought on by Scotland's "excellent" whisky.
However, ahead of a 16-date UK tour – the second of which is at Clarks on Lindsay Street on January 17 – the 26-year-old, who fronts York-based four-piece The Howl and the Hum, is looking forward to finding out more about the city that gave rise to one of his heroes – the late great Michael Marra.
"We've got a couple of friends who are taking us on a Michael Marra tour which we are looking forward to," Sam told The Courier in an interview from his home in Colchester, Essex.
"I've got two of his albums and think they are amazing.
"We've got two super-fan friends who are going to take us to all the pubs that he played in – I think we are getting taken by one of his daughter's friends or something.
"I am a massive folk and country fan and I guess Michael Marra is one of the few people from the British Isles whose music has influenced me that much."
Formed in York where Sam moved to study at York University, he met band mates Bradley Blackwell, Conor Hirons and Jack Williams through the city's acoustic and open-mic scene.
The band deal in "darkly elegant, intense guitar music to create rich, cinematic songs with nuanced, lyrical song writing".
They like to be described as "folk" with a modern twist – often compared to alt-J and Radiohead – with influences from everyone from Johnny Cash to New Order. But don't dare say the band's music is "in a lift with Bowie"!
"I've always adored that folk and country style of song writing," added Sam.
"It's always seemed so pure in essence. It seemed like the ultimate way to get that message out with such simple chords and structure and a really powerful simple arrangement which is always something we've considered at the heart of our music."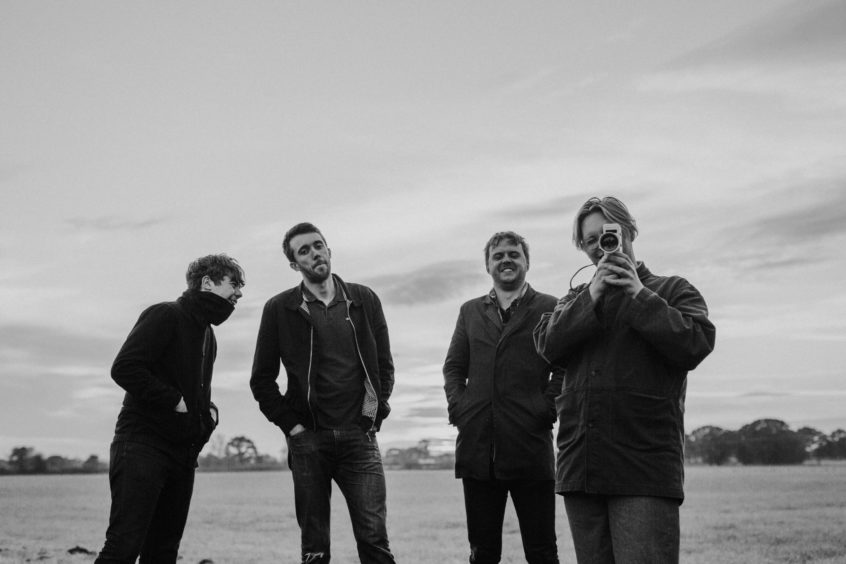 Sam said 2018 had been a "bonkers" year with a rising international profile in Europe thanks to the power of the internet.
The band are in the process of mixing new material for release in the new year.
They are "super-excited" however about playing the South by Southwest music festival in Texas in March – the biggest thing they'll have done to date – with a festival in Amsterdam also planned.
"2019 is looking a lot more international for us and at the same time we'll be trying to write and record an album – which is like building an airport at the moment flying out of the Yorkshire Dales!" laughed Sam.
"We are really looking forward to the UK tour because we rarely get the opportunity to play our full set.
"We've been playing half hour condensed version festival sets which are quite up-paced and fast – trying to prove yourself.
"But the tour is more like an exhibition in a sense. We can portray ourselves in more of a light. We can expand our catalogue."
*The Howl and the Hum, Clarks on Lindsay Street, Dundee, January 17
www.thehowlandthehum.com