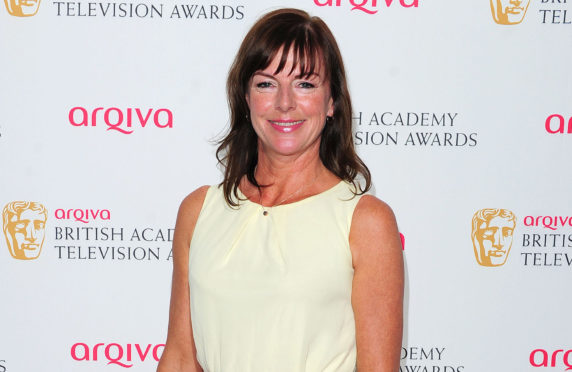 Fife-raised comedy actress Doon Mackichan has criticised the "needless violence" against women often portrayed in TV dramas.
In an interview with The Courier, the Smack The Pony star, who returns to our screens on January 7 in the fourth series of hit BBC Scotland comedy Two Doors Down, said efforts were continuing to "chip away" at the stereotypical portrayal of women.
The actress, who has also campaigned to reduce "harassment" of women on film and TV sets, revealed she now tends to "avoid" sexist content that puts women down.
However, she said a lot of actors were still scared to "be the one seen as being difficult" because they were worried they would be seen as troublemakers and not get work.
Doon, 56, a divorced mother-of-three, said: "I've come across a few experiences where if I hadn't been a bit tougher, I would have had to drop the towel or take my clothes off.
"I always say to young women – 'you don't have to do that. You can actually get a part without doing that' – you can challenge the director and say 'we don't have to see this'.
"The main thing though is violence against women in the media and a lot of crime programmes.
"I tend not to do those programmes because I don't like the content – I think we need to tell some other stories.
"That's slowly changing. Although I think our output as drama involves a lot of needless violence – particularly against women that disempower us generally to feel good about ourselves in society.
"It's a sort of knock on effect that makes us less confident which makes us hate our bodies.
"So it's a big spiral but I think it's slowly starting to change and takes a lot of chipping away and also challenging people."
Doon, who stars in a forthcoming new six-part Channel Four comedy drama Pure covering issues such as women and mental health, has also taken a stand against the "horrific" consequences of social media.
"I'm not on any social media," she said, "which is not great for work. People always want you to Tweet. But I just don't like social media.
"I'd rather phone someone or send a card. I value my privacy.
"I don't think it's good mentally to be distracted by peoples' lives and to know what other people are doing all the time. I don't think it's healthy for young people. This show – Pure – looks at how people have become addicted to porn on line and how it affects mental health. Girls have such bad body image these days. It's sad."
*A full interview with Doon Mackichan about the fourth series of Two Doors Down, and her Fife school days, appears in The Courier's Weekend magazine of January 5.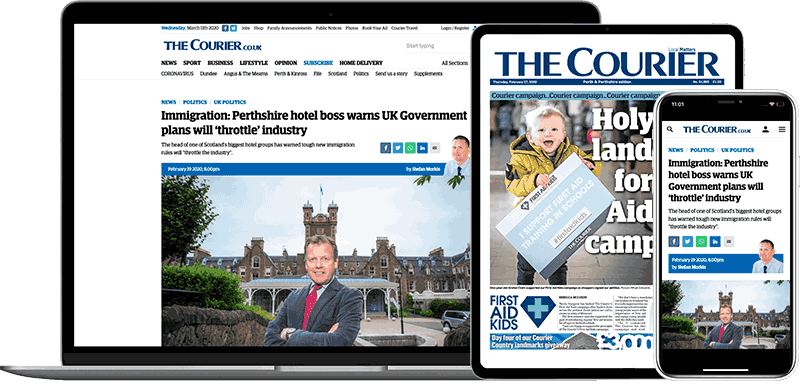 Help support quality local journalism … become a digital subscriber to The Courier
For as little as £5.99 a month you can access all of our content, including Premium articles.
Subscribe