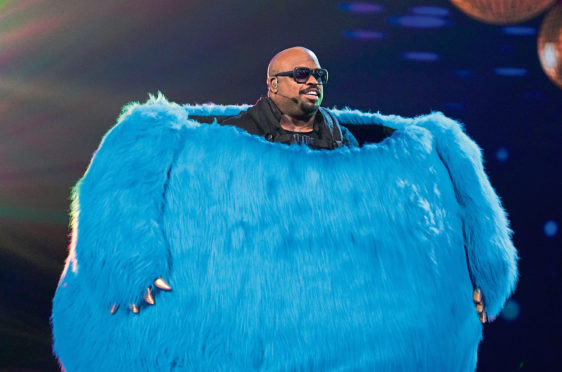 Despite vowing never to watch The Masked Singer again, Gayle gives in. She also catches the final of SAS: Who Dares Wins.
In last month's Tellybox, I stated that I was "most definitely not" a fan of The Masked Singer. I even declared it to be "a load of guff" and hinted that I would probably never stoop to watch the bizarre show ever again.
Alas, dear, readers, I am ashamed to reveal that I went back on my word and indeed did watch the semi-final.
It's not that I've changed my mind and decided that I actually like it, but having trawled through the usual channels, and being devoid of Netflix or Amazon because of my location over the weekend, I found myself lumped with it.
Having become familiar with the curious becostumed figures, I found myself vaguely interested in witnessing the Fox and Monster being unmasked. Basically, I quite liked the Fox's mirrored bodysuit and thought the big, blue, fluffy monster was kind of endearing.
First up to be exposed was theatre star Denise Van Outen, who claimed being on the show was the "best thing I've ever done!" Really?!
After the remaining celebrities sang for a place in the final, the audience chose to unmask Monster. And just as judge Rita Ora predicted, Monster was exposed as five-time Grammy Award winner CeeLo Green.
How on Earth the singer didn't die of heat exhaustion inside that heavy, furry suit is beyond me. I'm fairly sure CeeLo would've been glad to take it off.
Sunday night saw me tuning in to the final episode of Channel 4's SAS: Who Dares Wins. This was utterly brutal.
It was like watching a horror show unfold as the sleep-deprived, cold and hungry recruits were hooded, cuffed, put in stress positions and forced to listen to loud, distressing sounds, including a baby crying, on a loop. I'd have been running for the hills well before the final.
It made for tough viewing as the six contestants, tired and soaking wet, were dragged from their cells to be screamed and sworn at by interrogators attempting to make them lose their cool. None of them did, although it must've been hard not to crack under such aggressive bullying.
The ultimate test, though, was the dreaded "drown proofing". Absolutely the stuff of nightmares.
A technique used by Navy Seals Special Forces, former Royal Marine Commando and Special Forces Sergeant Jason Fox described this torture as "the ultimate mental test".
It involved dunking the recruits, who had their wrists bound, in near-freezing water and holding them down.
"It's about going against all your natural survival instincts and following your instruction," explained Fox.
In the end, only two recruits passed the SAS selection process – 30-year-old estate agent director James and Chris, a 32-year-old Probations Service Officer whose life was turned upside down when his brother was killed in a motorbike accident.
These guys really are made of seriously tough stuff and I salute them.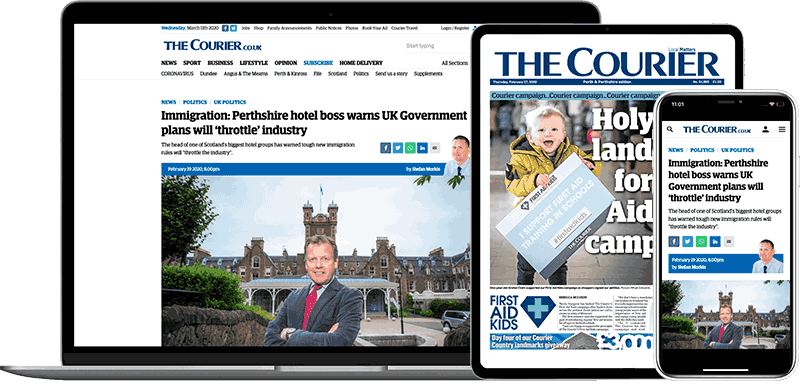 Help support quality local journalism … become a digital subscriber to The Courier
For as little as £5.99 a month you can access all of our content, including Premium articles.
Subscribe